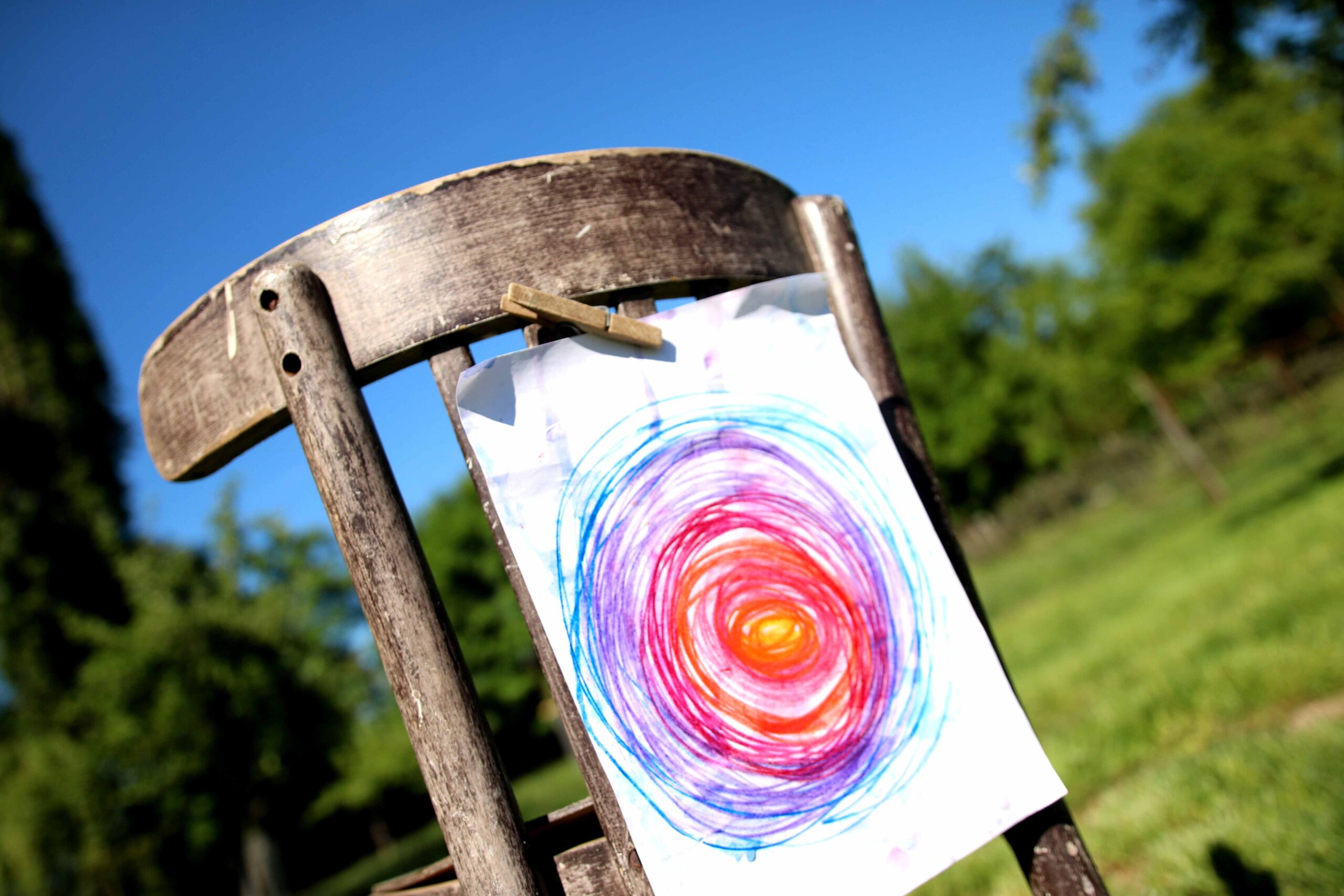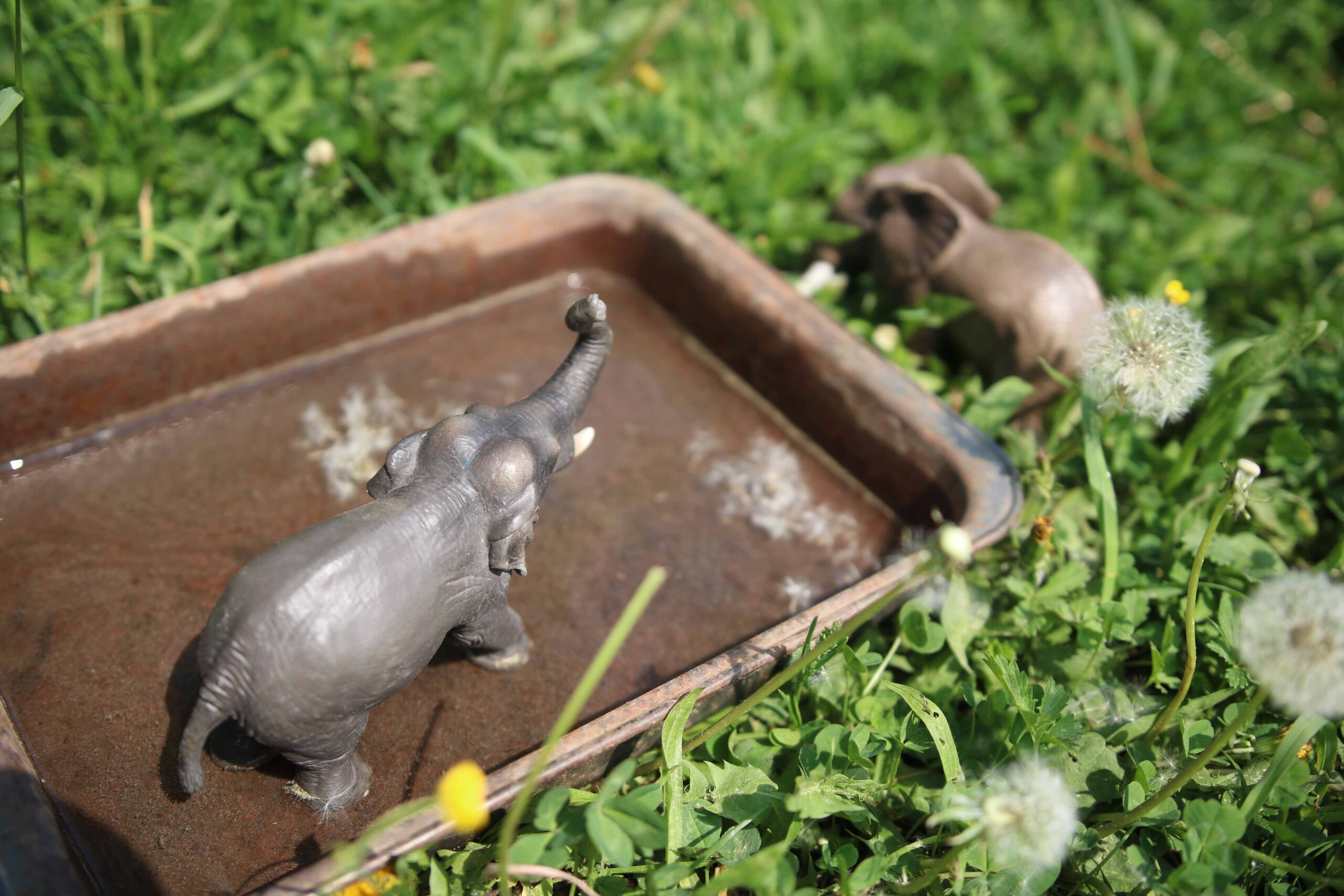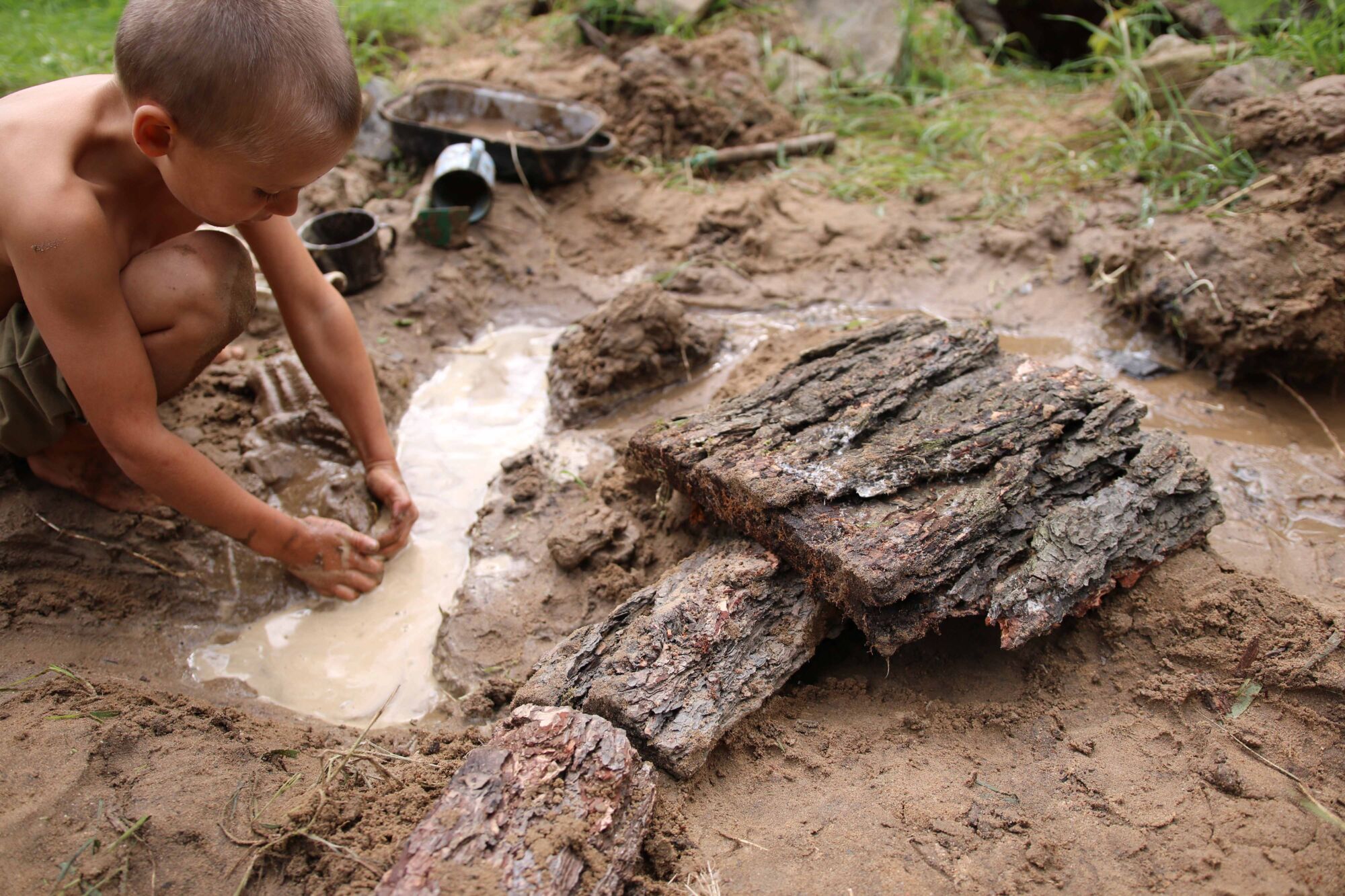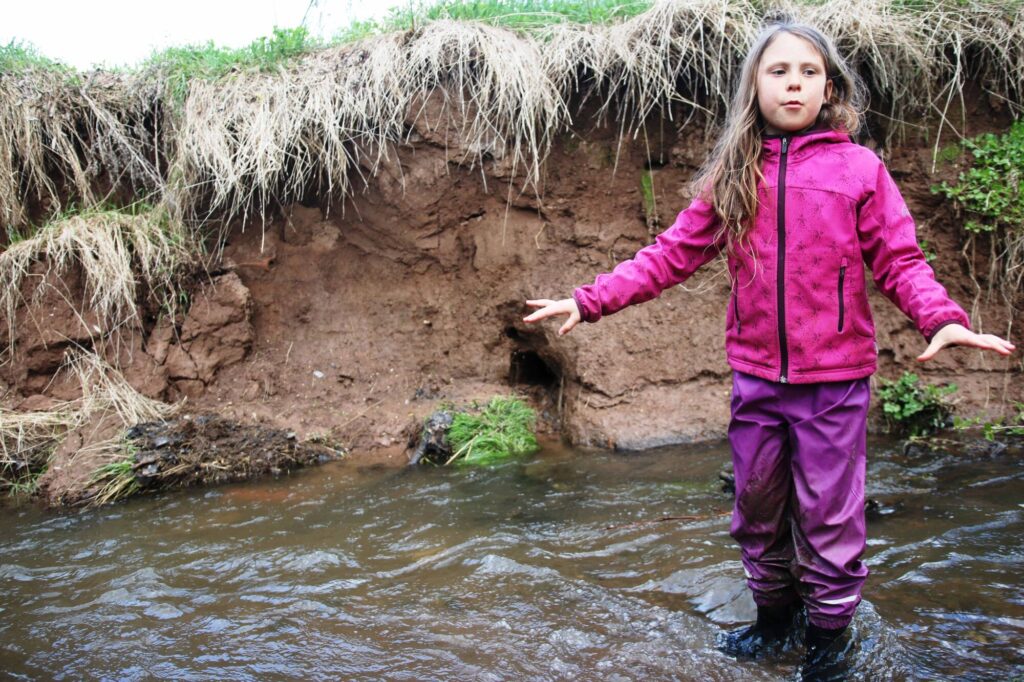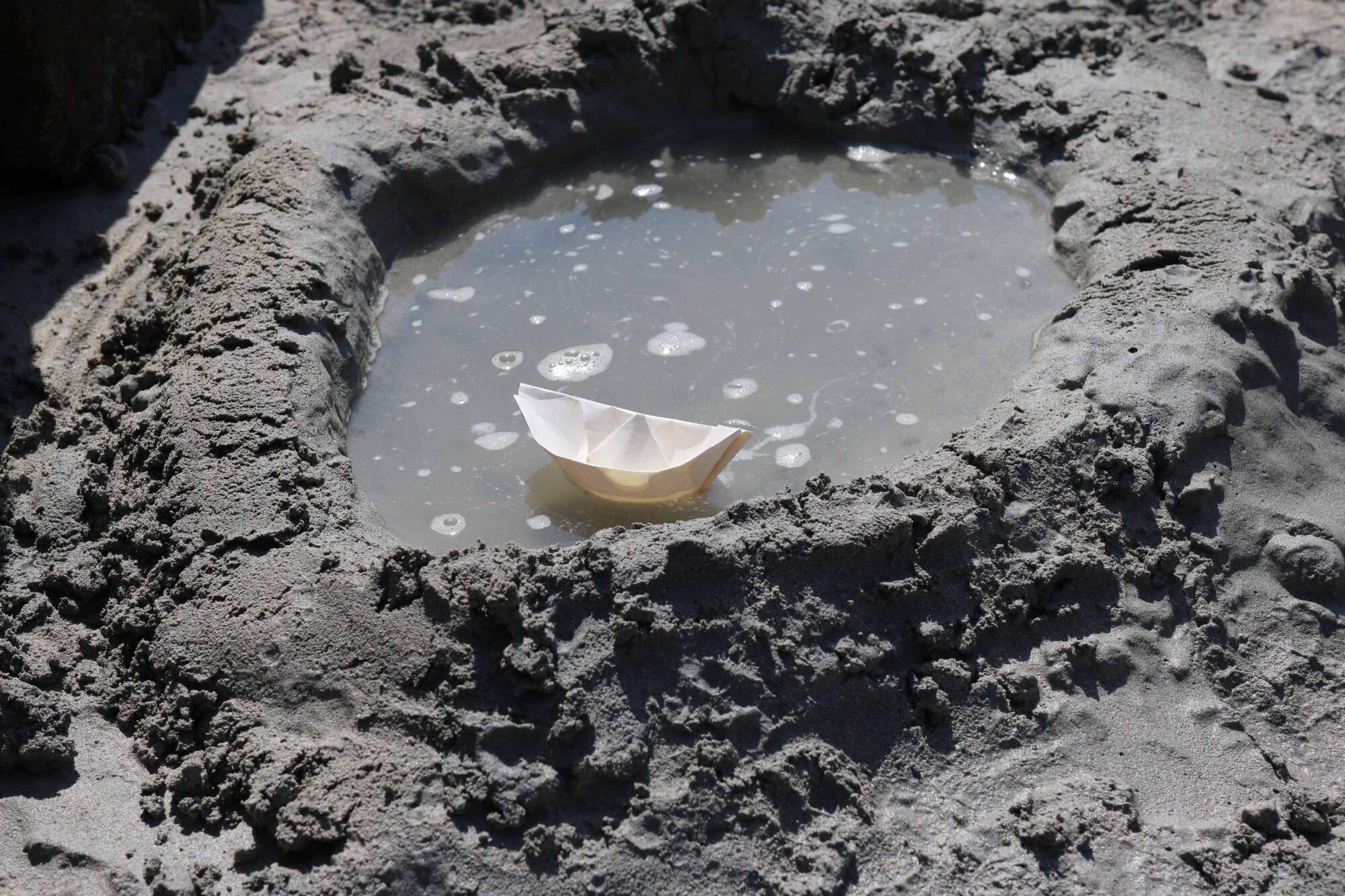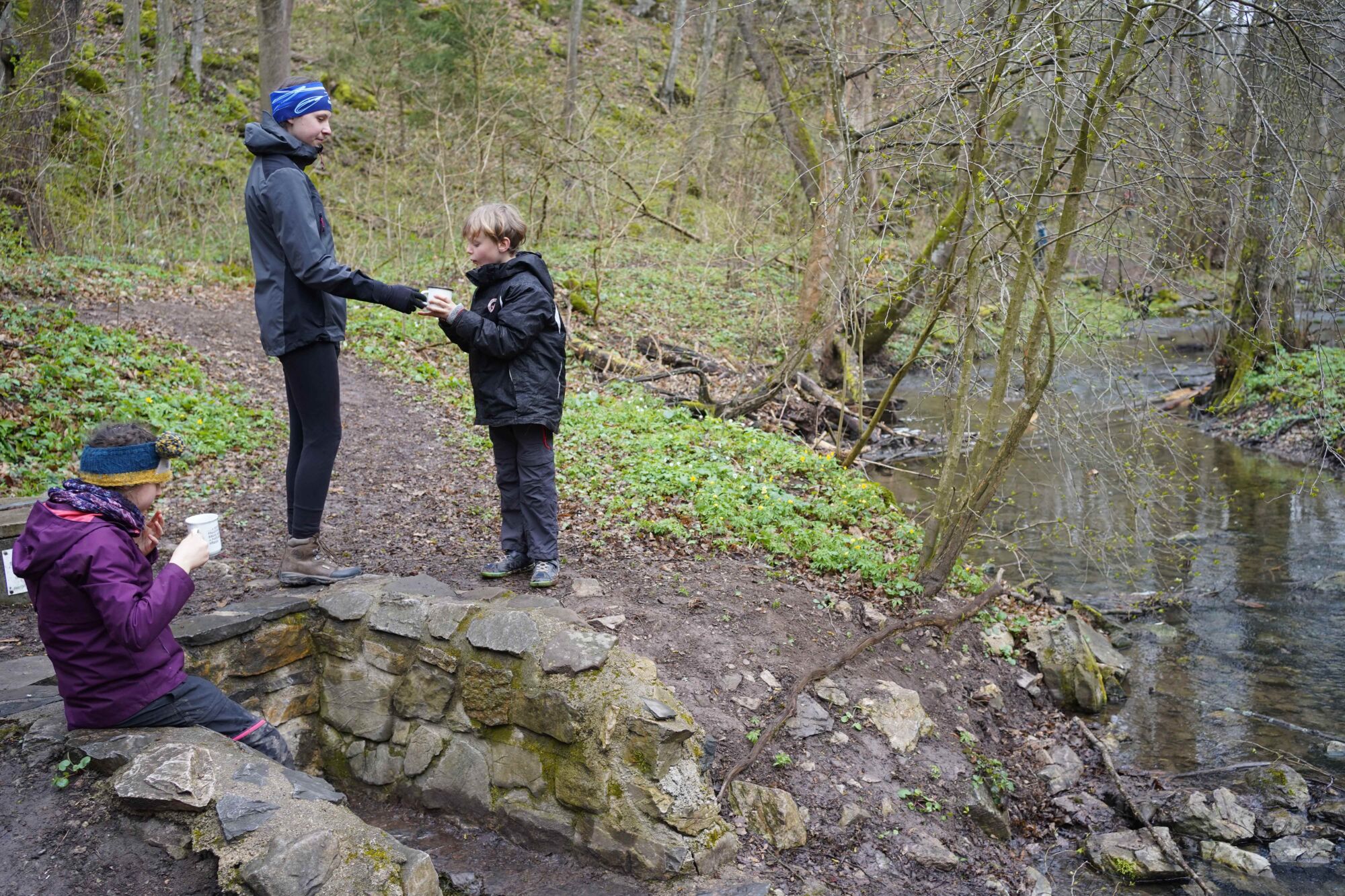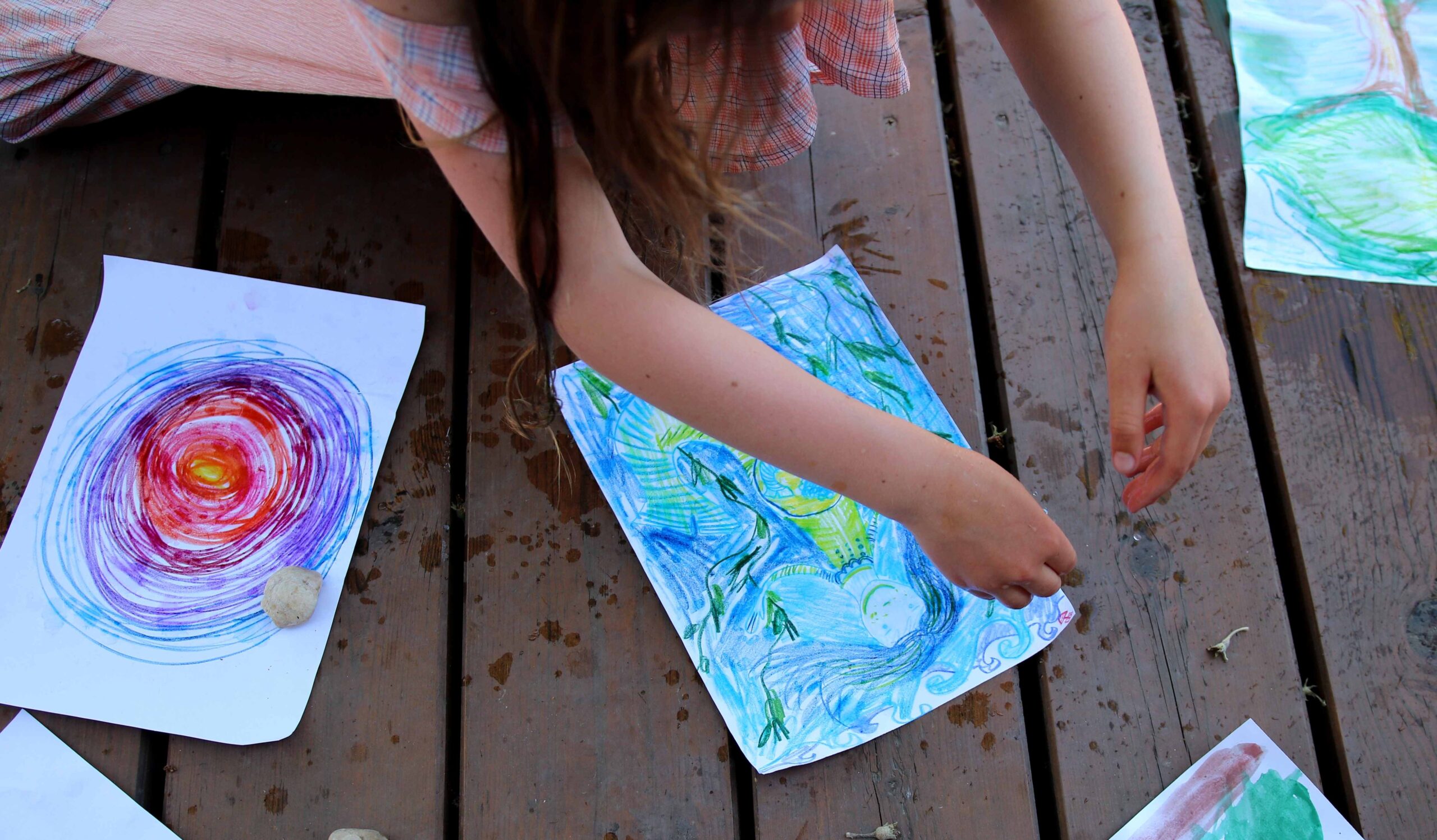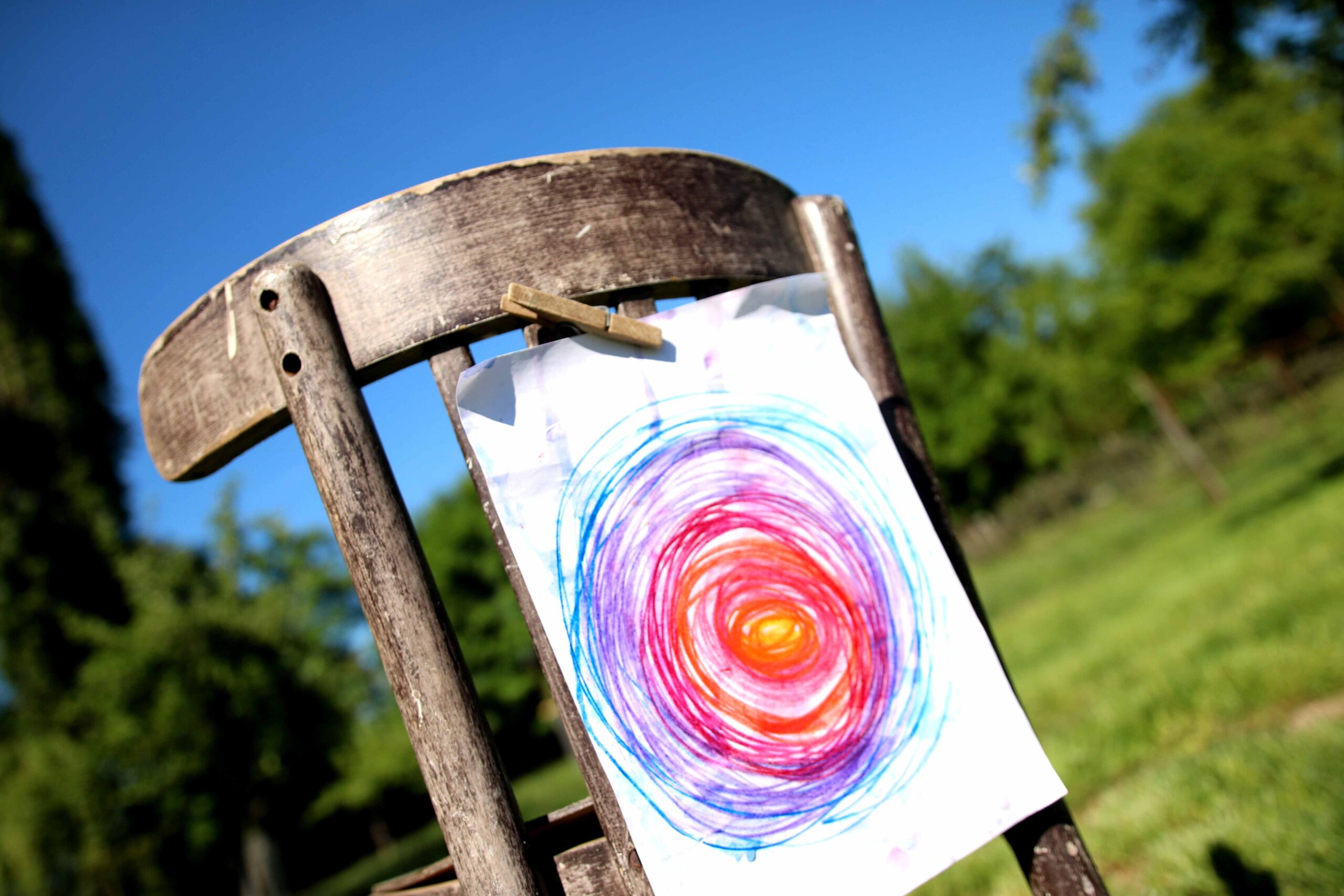 Water is an inspiring element for creating. Try water painting with the children. Ideally, choose a warm day and a place where you don't mind a little splash of water and paint. Now decide, with the children, from the options below or come up with your own way to create art with water. It works great when you set up at an appropriate place, show the children how to create, and then let them use familiar procedures as well as new ways of painting with water.
1) MAGIC BLOOMING FLOWERS
You may already be familiar with this lovely water game. You should try it outside too. It's a nice creative game with which to draw children outside. The children begin by drawing small flowers on some paper, colouring them and cutting them out. Now each of the individual petals are folded into the middle of the flowers so that the flowers are "closed". Outside, the children place the closed flowers into a bowl of water, a puddle or pond and observe what happens. The flowers will gradually soak up some water, the fibres of the paper will increase in size and the flowers will open. Children will be amazed by this simple water "magic".
2) PAINTING IN THE RAIN
This is a lovely transitional activity for groups who are not yet used to being outdoors. Begin by painting pictures with watercolours or watercolour crayons (indoors or outside). Now wait together for it to start raining. As soon as it starts to get wet outside, hurry and place the pictures on a terrace, windowsill or other suitable place. You can make them stay put with pebbles or stones. Finally, hide inside, or outside, and watch how the raindrops fall on and complete the pictures.
TIP: It doesn't matter if it doesn't look like rain for a long time, just take a basin or bowl of water and make it rain by sprinkling the images with smaller or larger drops made with fingers or brushes or spray bottles.
3) NATURAL COLOUR SHADES
Find a suitable place outside, unpack a supply of different containers (bowls, cups or jars) and send the children out to collect (where possible and respectful of nature) various natural materials to make paints out of them. Pack a mortar and pestle because there will be some samples that need to be ground up. Slowly add water to the samples and create mushy masses that will become different paints with which to create pictures on the ground or paper.
TIP: Collect different shades of clay and soil during your quests. After mixing with water, you can make a varied palette of shades with the children and paint something with clay colours.
4) WATER LOGO
If you have good quality pure natural paints, each of the children can create their own personal logo. They can paint it on their notebook, cloth or hand.
5) FLOWING IMAGES
When the children have made natural paints with water, experiment with how gravity affects water painting. Put the paper on a mat, drop some thicker paint on it, and then move the paper in different ways so that the flowing water paints designs on the paper. What happens when you add different colours and/or clear water? What will you get? 
TIP: Children enjoy inventing names for the images created in this way.
6) WATER EXHIBITION
You can complete all your creations with a great water art showing. Hang all the artworks made with water and natural paints, made in the various techniques, on string or cords tied between trees or along a fence or wall. Organise a fabulous opening and invite parents, colleagues and friends.
EXPERIENCES and OUTCOMES:
-      Experience what it's like to create with water.
-      Discover how many colours there are in nature and how to paint them.
-       Create a water logo, flowing images and maybe a water art exhibition.
MAKE WATER LIVE IN YOUR GARDEN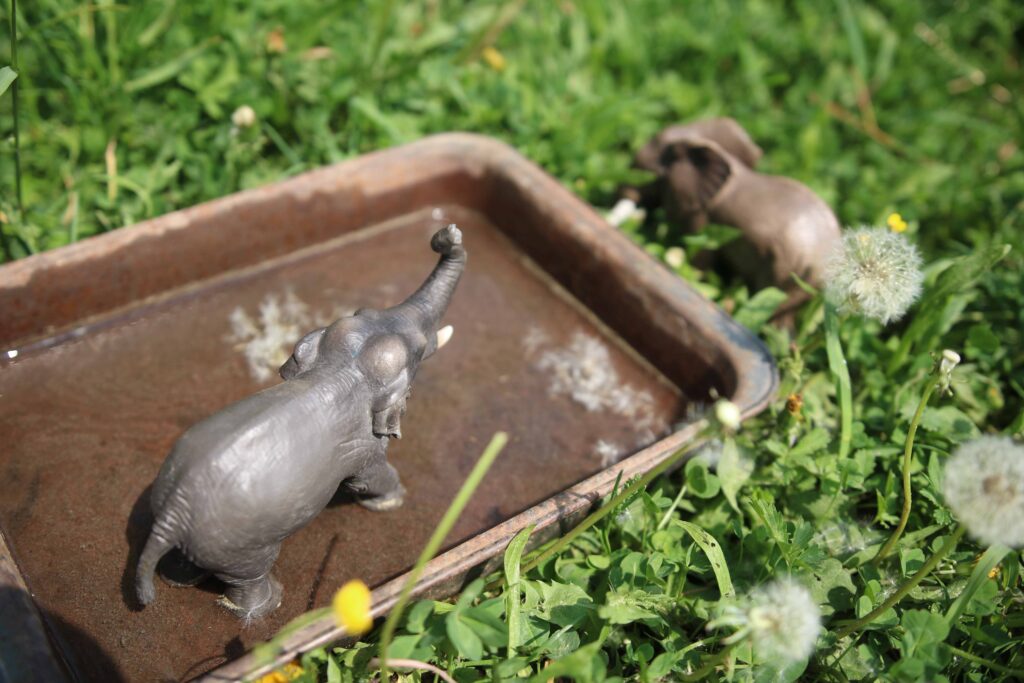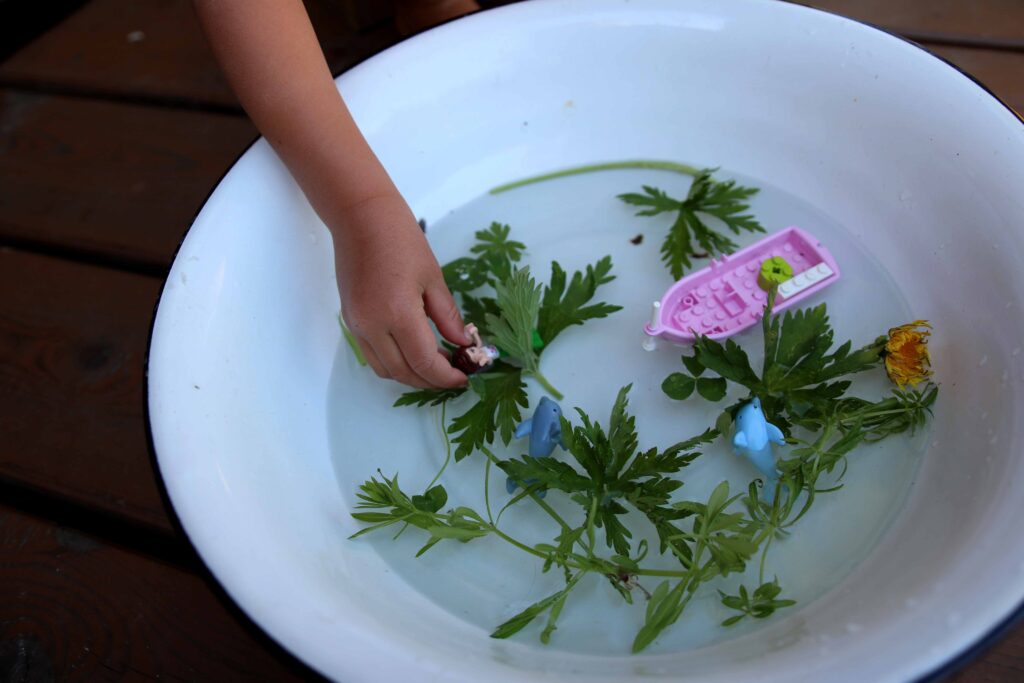 Warm, dry days are great for learning and playing outside. You can shed all the layers of clothes you don't need anymore. Sit or roll anywhere in the grass. But with increasing heat and dryness comes increasing thirst. This is why you should make small bodies of water to help many thirsty creatures if you have a garden or just a patch of greenery that you care for.
1) DRINK
We have become used to feeding birds but we don't think as much about water. Plus, a good drinking fountain in the garden, or even in a planter, will not only offer water to birds but also to insects. A wide, shallow bowl or a ceramic dish should suffice into which you put pebbles or sticks, pour water and occasionally check to see whether everything is fine and that there is enough water.
2) BATH
Many birds appreciate not only a drink but also a bath. Again all you need to do is provide a low bowl of water with a few pebbles at the bottom.
TIP: Place the drinker or bath in a suitable and safe place where you can watch who comes to freshen up.
3) MOIST HOUSE
If you have a green space around you where there aren't many wet shelters, make one.
A shelter can be made from an old flower pot or any safe container that you can place on its side in a moist, shady place. The container can be partially buried in the ground and it should open to the north. In addition, you can sprinkle the area from time to time with water and watch who moves in. It will often be frogs or snails.
4) BUTTERFLY JUICE BAR
Try, with the children, making a butterfly juice bar if you don't have a garden, a favourite park, a tree or a row of flower pots where you can add a drinker or other water elements. All you need is a shallow container into which you can place a piece of sweet, juicy fruit once or twice a day. Cover it with a thin layer of water and place it on a window sill or in a nearby shrub that you can observe. You can also keep track of who is flying into the juice bar and when.
5) OLLA
Responsible irrigation is a hot topic these days. How to save water, or, how to make your watering as efficient as possible. The time when you water and where you pour the water play a role as well as whether you mulch or have open flower beds. When you bring up the conversation with your children about how to be careful with water in the garden, introduce them to Ollas. Ollas are large ceramic containers that you bury in a flower bed next to the plants you are growing. The containers are made of unglazed clay so when you pour water into them, they gradually release moisture into their surroundings and keep the plant moist in a targeted and long-term way.
TIP: If you don't have any special containers, try two ceramic unglazed flower pots placed on top of each other at the wide edges; they can also release water for a long time.
EXPERIENCES and OUTCOMES:
-       Creatively get water into the garden, park, strip of grass or window box.
-      Provide refreshment for our nature friends.
-      Experience how our creations can give refreshment or shelter from drought for animals and plants.
-      Test targeted, gentle irrigation.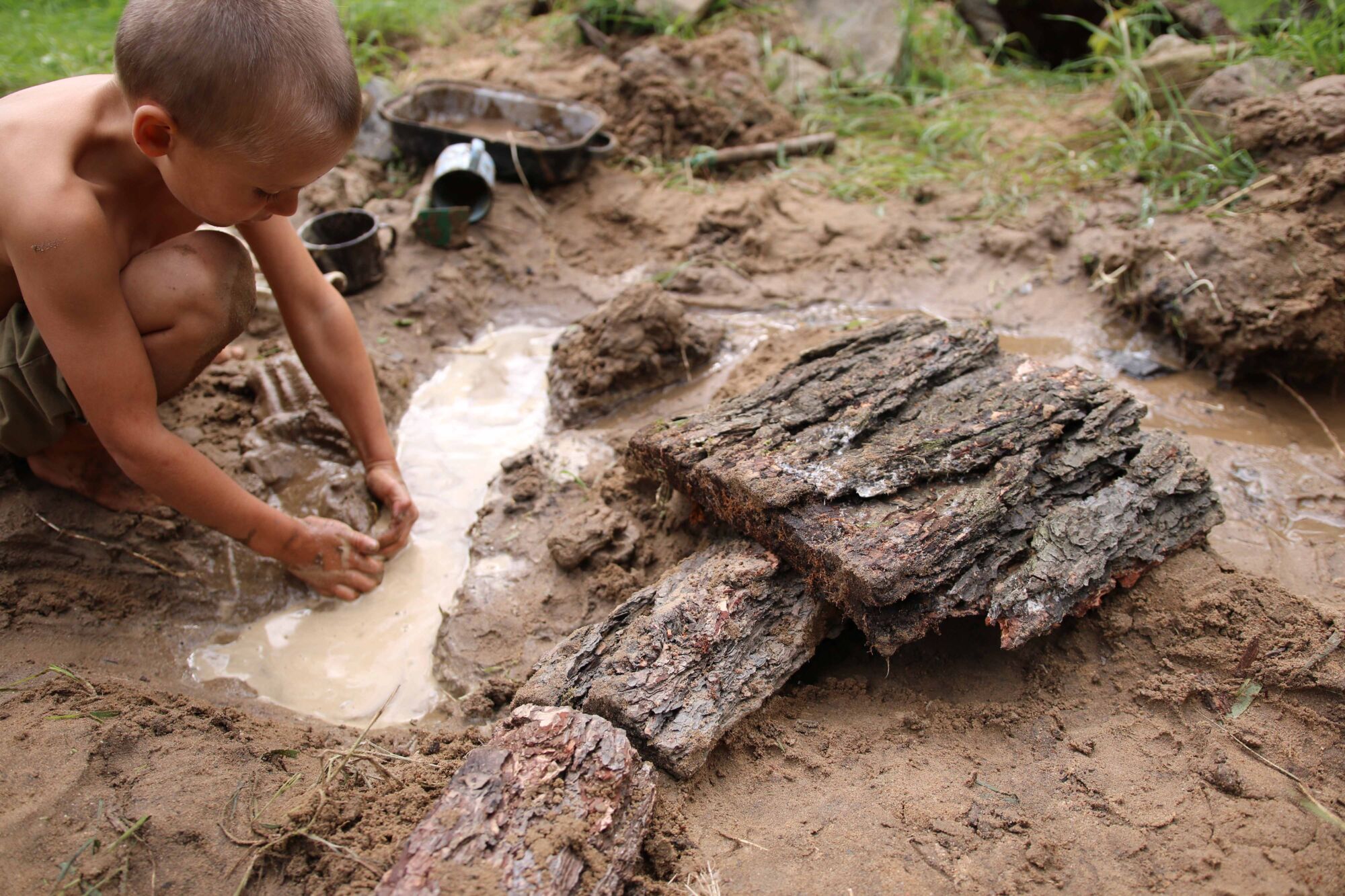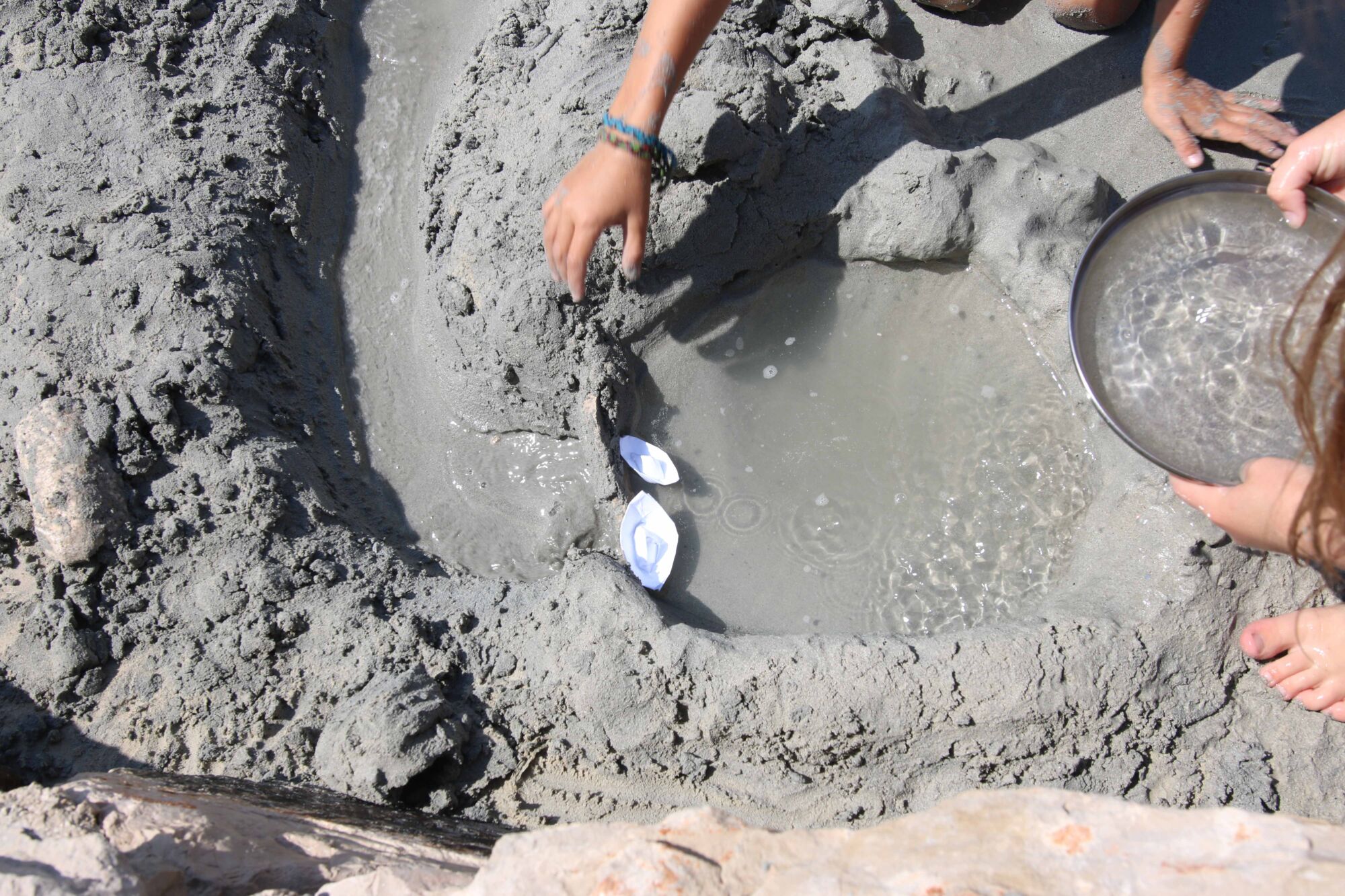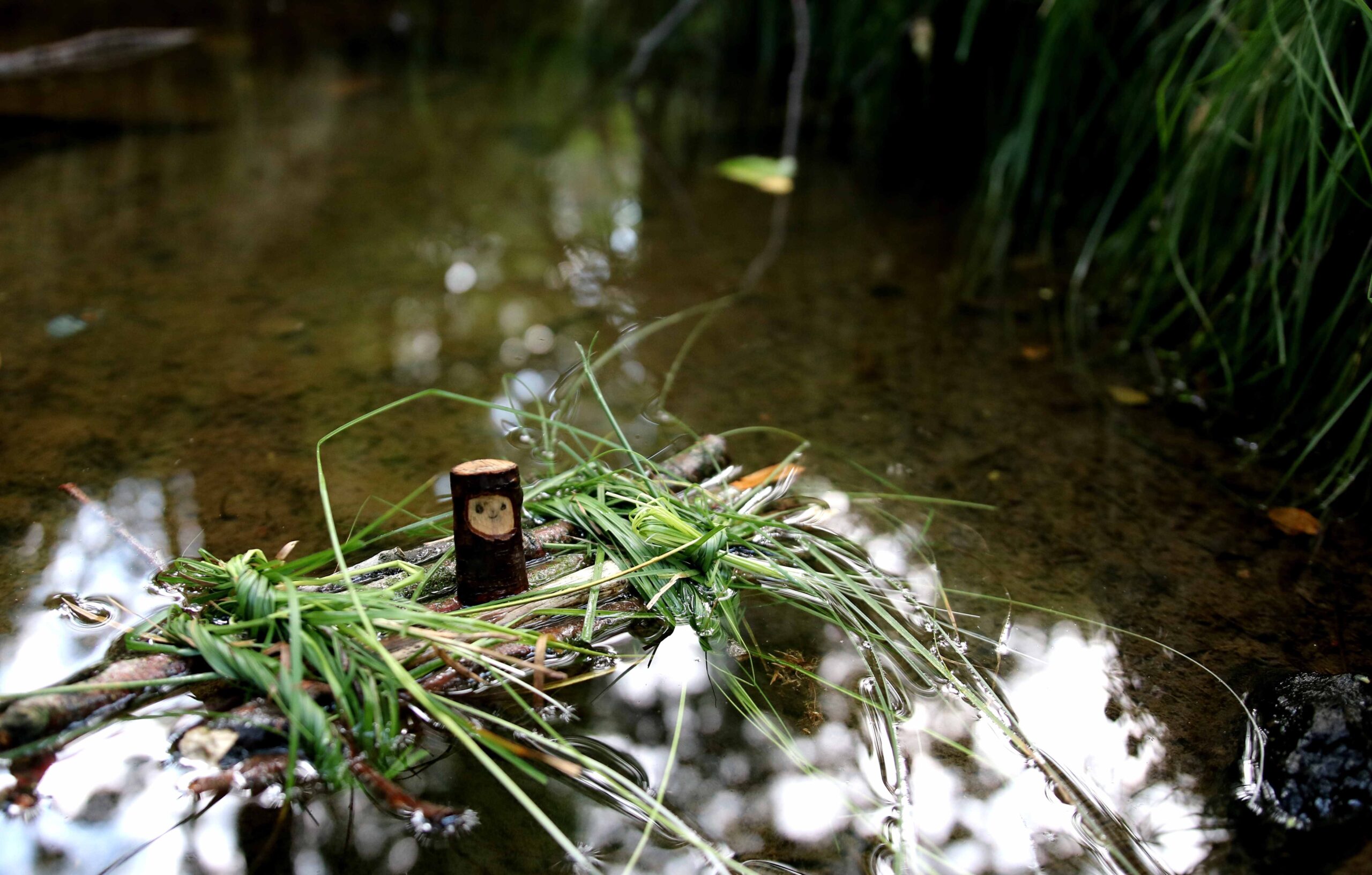 Creating with water often leans towards more aesthetic pursuits but you may have some children around you who appreciate a slightly different challenge. Why not try to offer children construction challenges involving water? You will see which challenges will catch their attention, which ones they will dive into. Some children might be entertained for a little while only but some might be absorbed by these water projects for hours. Some of the children are "smartypants" innovators. Experience with them what it's like to "build" with water.
1) BRIDGES AND FOOTBRIDGES
It's a beautiful start, nothing complicated is needed, just a puddle or a small stream over which you can try to build a bridge or footbridge. Children can use natural materials around them, some will build with willow sticks, some with dry grass, bark, pebbles… just wait for the children to surprise you.
2) RAFT
Pack string and a knife or scissors with you. These will help you in tying a couple of twigs together. Experienced outdoor builders can try tying twigs with twisted stems of grass. The goal is clear, to build a simple, stable vessel which will float along a stream, a river, or will just bob about on a pond or puddle.
TIP: The raft can be made to a small load such as a stone, a cone or a plastic figurine.
3) BOAT
Build a more elaborate vessel when you have more time and the desire to create. Carve it out of bark, hollow it out of logs, build it out of planks. It depends on the equipment available and everyone's skill sets. Some children might even be able to build a mast and sail. The boat can be a group challenge where the children will test not only their craftsmanship but also their communication and planning skills.
TIP: If the children have worked on the boat a lot then they might appreciate a tether or rope to attach to the boat so it does not disappear downstream.
4) DAM
Caution, building a dam on a stream is only good if you know the area and the water's flow. It is important to evaluate with the children what effect altering the water's course will have here and further downstream. For this challenge, a small dam built for a short while may be sufficient. You can always disassemble it when leaving to return the flow to its original state.
5) WATER MILL
Many adults remember this from their childhood. It's truly a great challenge but it is beautiful and gives the place a bit more peace and a fairy-tale feel. Try to stop for a moment with the children and build your own water wheel. Even a simple one made from a few planks is good enough. If you have a suitable place where you go regularly, maybe it's worth making a more elaborate water wheel and watching it spin over and over again whenever visiting the spot.
EXPERIENCES and OUTCOMES:
-      Try the water builder challenge.
-      Watch bridges being built and build my own.
-      Build a simple raft from sticks or have a go at a proper boat.
-      Choose a suitable place and build a small dam (which can be dismantled after).
-      Find a suitable place and build a water wheel (with the help of an adult).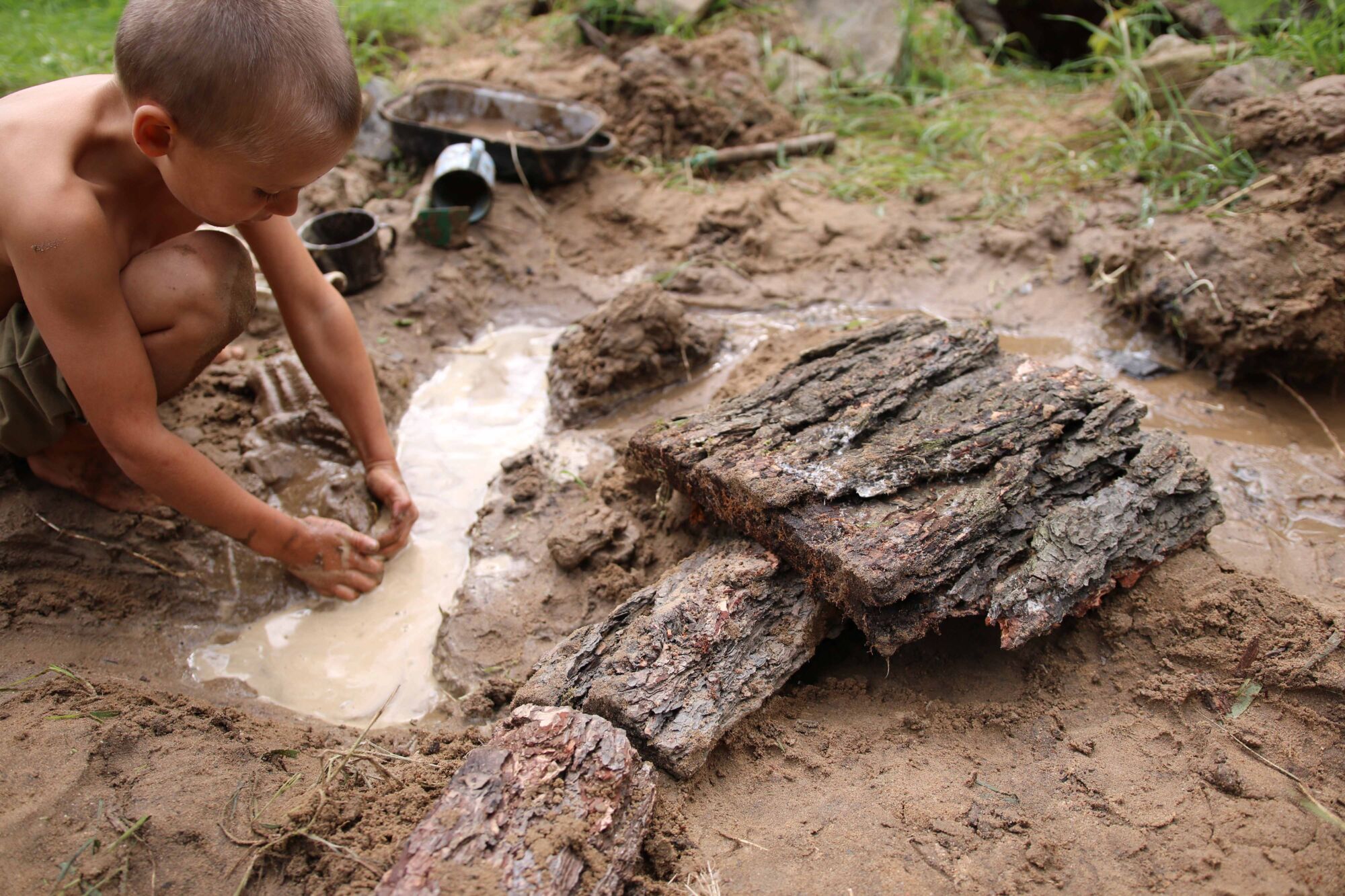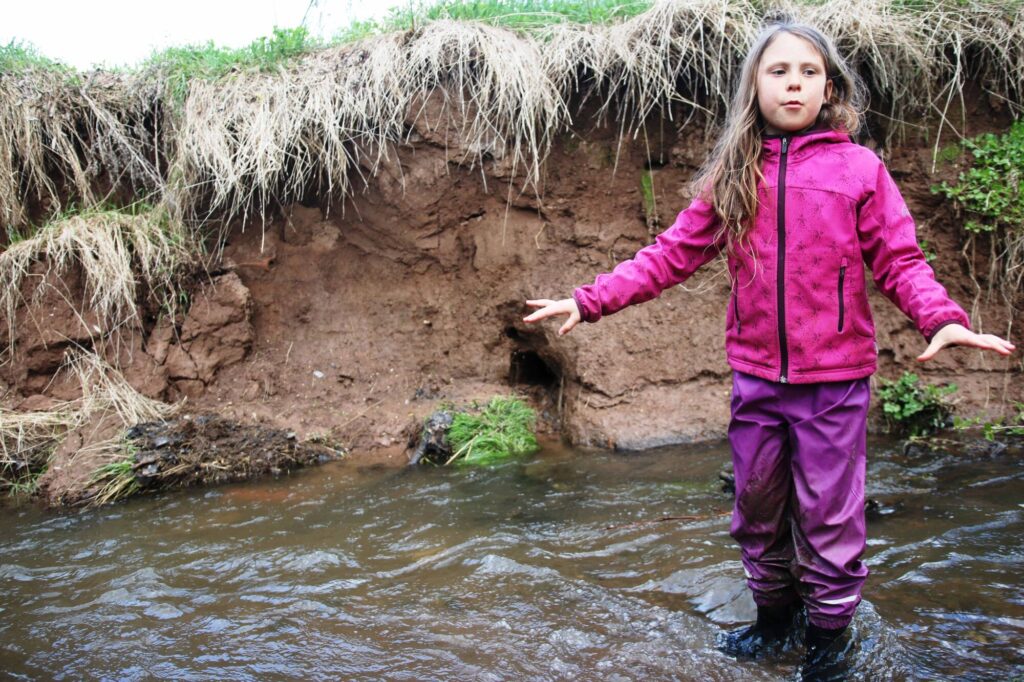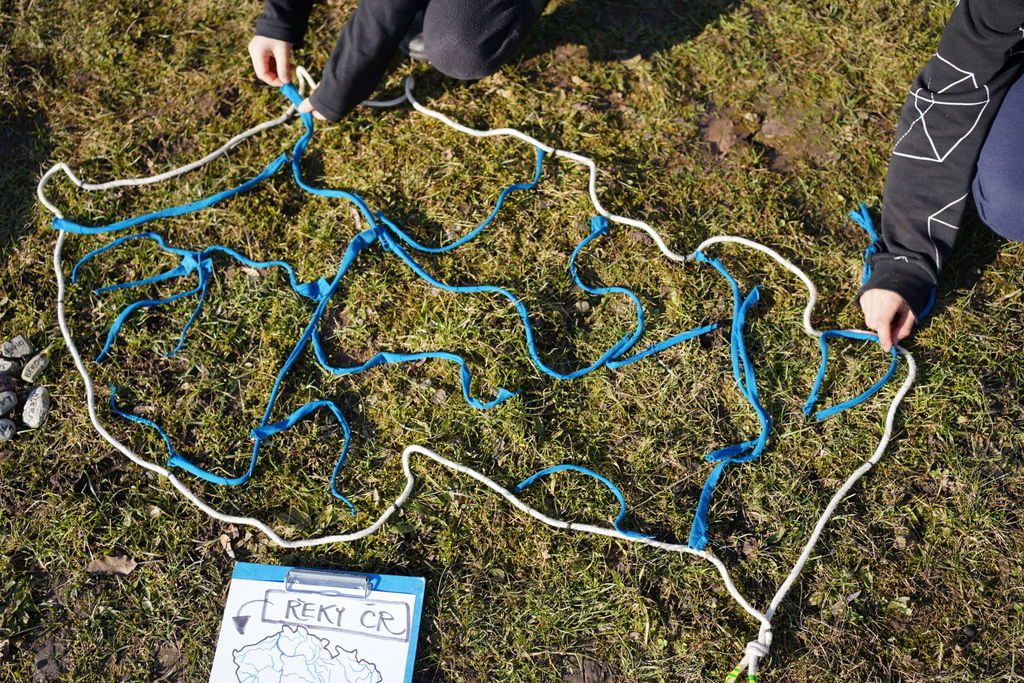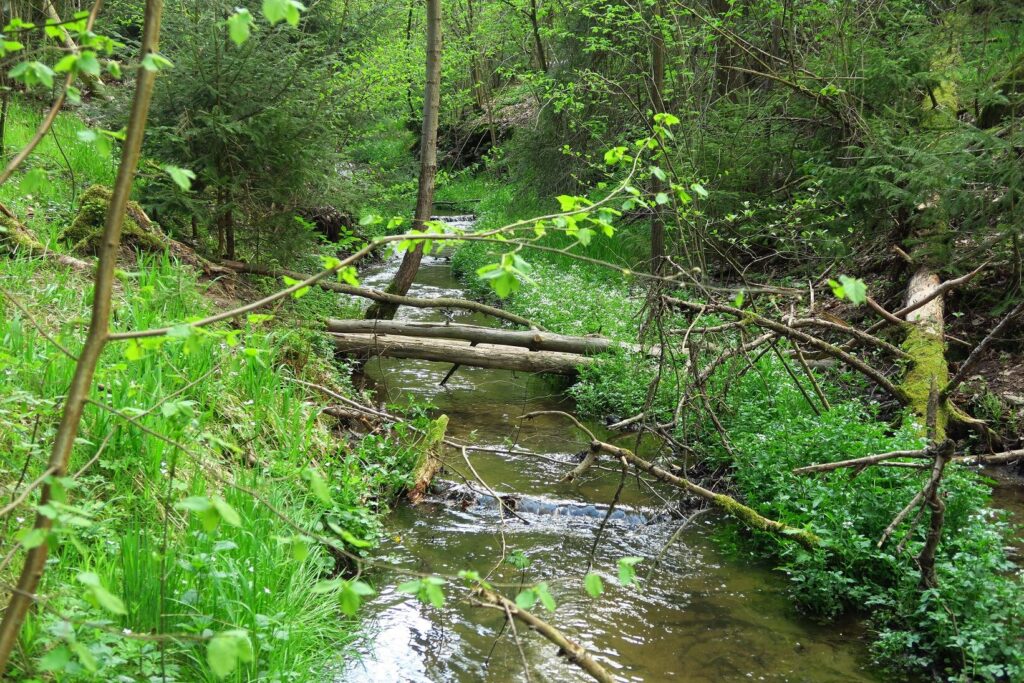 Streams, brooks and rivers flow through the landscape around us. Often our walks lead right past their courses. How about trying to build a river? Does it sound impossible? On the contrary – it is a beautiful creation.
There is something fascinating, invigorating and calming about watching water flowing. Especially if it is outdoors in nature. Let yourself and your children enter a kingdom of water, full of beautiful sounds and ripples. Find a waterway near you to walk along.
1) A STREAM IN THE SAND PIT
During warm days, when the sandpit is dry and the mud pies don't hold their shape anymore, it is good to add a little water. How about adding a little playfulness and fantasy? Where do rivers flow? In what direction? How do they zigzag? Yes, children will surely discover that a river's flow is downhill and that there can be many and various zigzags. Then all you have to do is build a mound of sand in the sandpit and so create a mountain or two. From them, streams will start as a rush and then a meander. Let the children first shape a trough and then pour water into it. It is a very popular game.
TIP: If you can't use water, replace it with balls that roll down the streambed.
2) BUILD A RIVER MODEL
More experienced builders may try to take on a more challenging challenge: building a model of a stream or river right in nature. During a walk look for a suitable spot, stop, dig, and repair. If you bring water with you, it will be great to test the river models to see how the water will flow in them.
TIP: If you feel like it, you can build paper boats with the children and launch them into the current or park them in the river bends.
3) RIVERS OF YOUR COUNTRY
If children enjoy talking about rivers and streams, prepare another challenge for them. Let them try to put together an outline of the country you live in from rope or natural materials and let them lay out the biggest rivers in it. They can use natural materials or pieces of blue fabric (a torn old blue t-shirt works great).
TIP: We can adapt this game into a nice running game. On a large space, mark out a large country and into it only lightly indicate the main rivers. Then someone calls out the names of the rivers and the others run as fast as possible to reach the river in question. You can have a fun and relaxing time.
4) RIVER OF SCARVES
If, on the other hand, you need to calm a group of children, ask them to each take a scarf and go outside on the grass and, without speaking, put together a beautiful meandering river from its spring down to the estuary or all the way out to the sea. You can make up stories together about what happens all along the river.
5) RIVER IN/OUT OF US
Sometimes children are tempted to try out what it's like to be a river. You can sit somewhere by a river for a while and just listen to and observe how the water rolls, bubbles, crashes, meanders, stands or foams. Talk about everything you saw and heard or felt then try to place yourselves on the grass so that your bodies will become a stretch of a beautiful river, which can even wave or flow.
TIP: Feel free to create a spring, then a stream, maybe even a pool, a river, a pond and finally a delta that heads to the sea or other rivers.
EXPERIENCES and OUTCOMES:
- Create a riverbed from different materials and in different places.
- Build river models and map where the rivers are in your country.
- Listen to and watch a river and a stream and try to transform into them.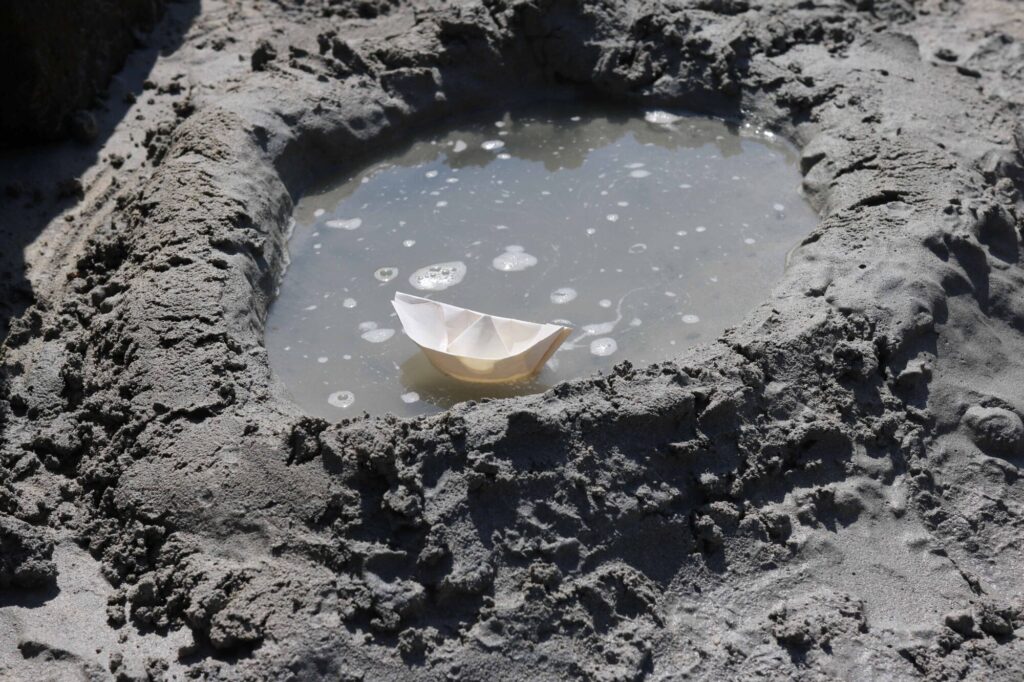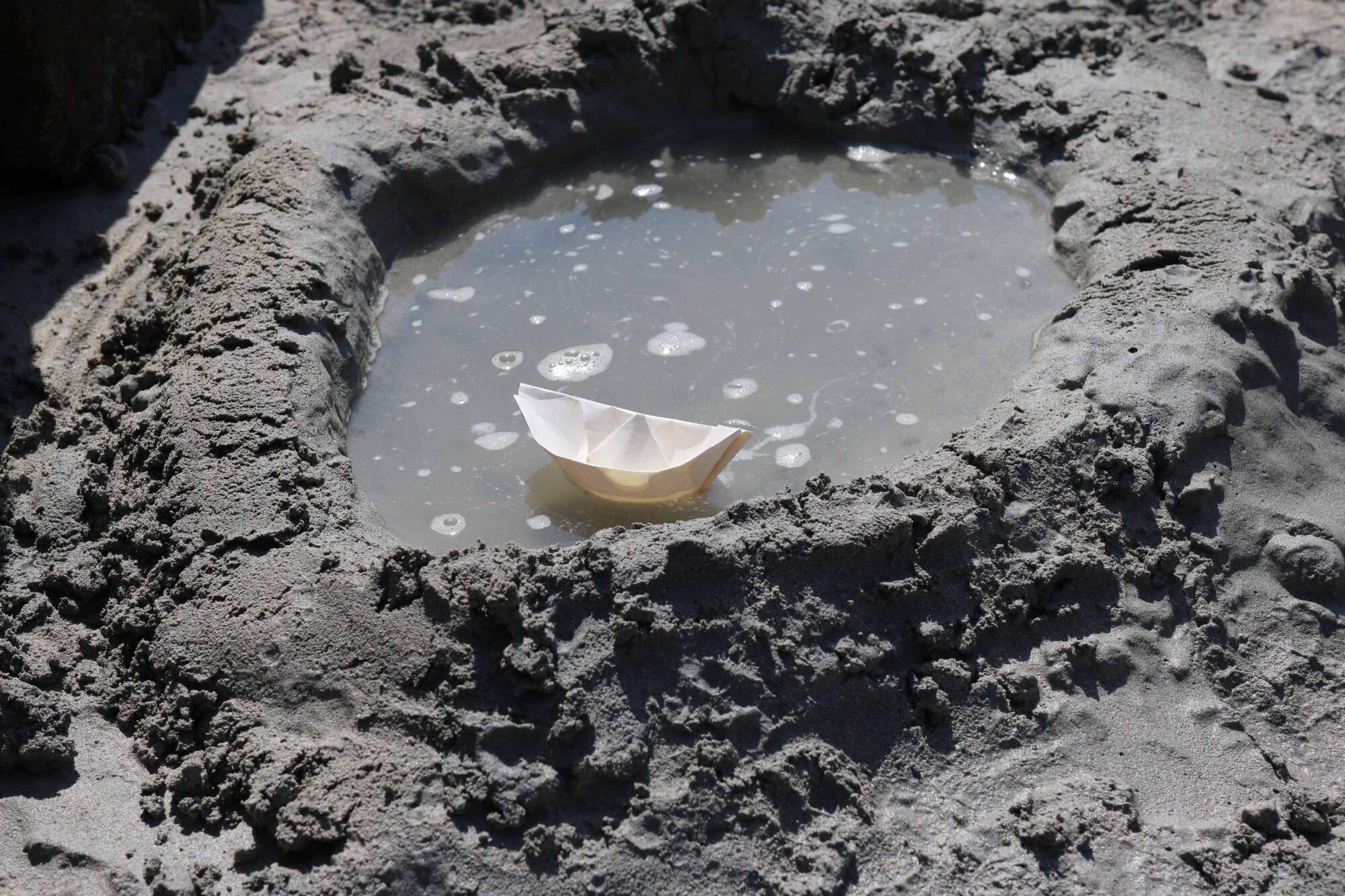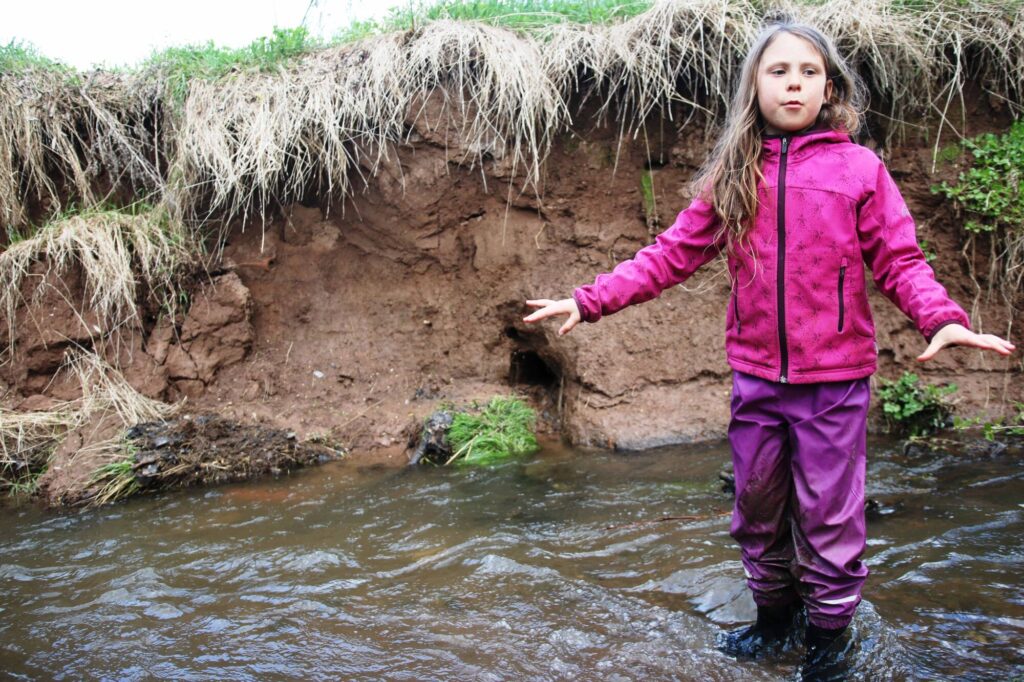 Water has tremendous power. In some places it creates and in others it destroys. Try to both create and destroy with water. Let children experience and discover the power of erosion. All you need is a waterproof container and/or watering can.
1) EROSION IN THE SAND PIT
Once again, start in the sand pit which is so familiar with most children. What will happen here if you sprinkle water on a sand hill? Does the force of the water vary with the size of the current? Does it matter from what height you pour the water? Let the children guess and then try. You can also place figures or houses on the sand mound. Can it withstand heavy rain?
TIP: It's a good idea to choose a warm day as children often get very wet during this activity. Use a water hose if you can but be careful not to waste too much water during playing.
2) EROSION IN NATURE
Now that water has been sufficiently tested in a sand pit, you're ready to compare it with the real thing out in the field. With a container and a supply of water, head out into nature. Stop at different places and test what water will do when poured on a mound covered with grass, on the bank of a stream, on the roots of a tree, on mud, on stones, on an asphalt road, etc. Try as many places as possible. Compare all the situations and talk about what was changing and how.
TIP: A nice experiment can even be made without a walk in the field. Take three tin trays. Put sand into one of them, soil in the second one, and in the third, some turf (grass and soil). Incline the trays slightly and pour water onto them from above. What happens to the sand, to the soil, and to the grass?
3) DOWNPOUR
If it appeals to the children, let them build a simple village or town in the grass, in sand pits, on the pavement and perhaps even in the wilderness (in wilder nature –⁠ not only on mowed lawn). They will build houses and people from natural materials, then roads, enclosures, gardens, animals. Then take the same amount of water (perhaps in a watering can) and pour it gradually with a heavy downpour all over the place. Then compare what happened where: Where did the water flow? Where was it standing? Where did it get wet? Where is the safest place to live?
EXPERIENCES and OUTCOMES:
- Experience water as an element that can also destroy.
- Compare the power of water in different places and materials.
- Discover the laws of nature with your own experiments.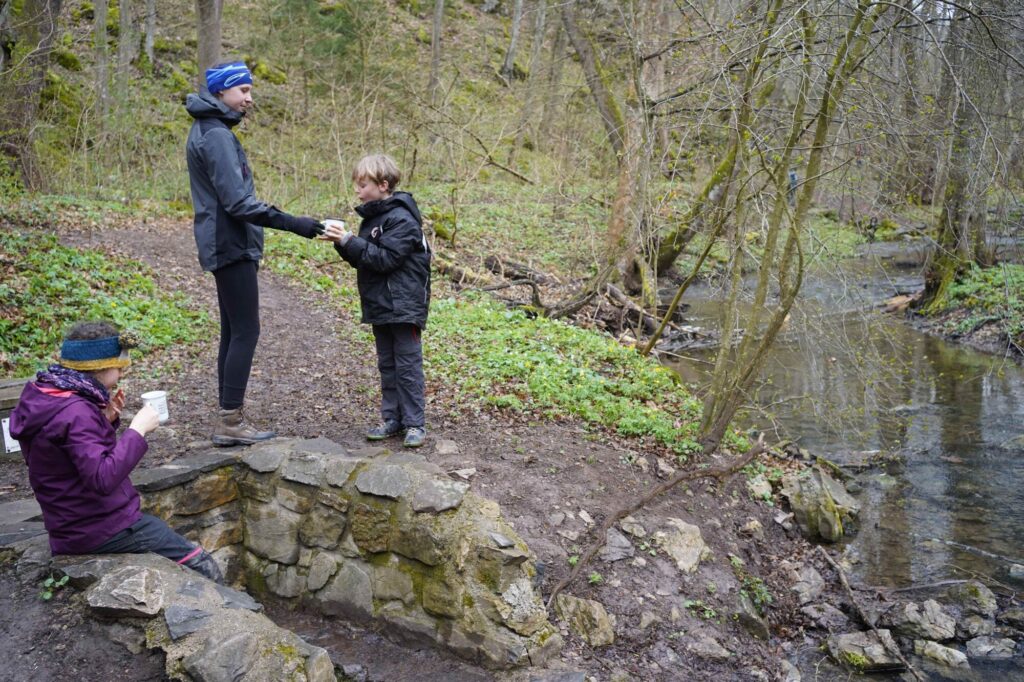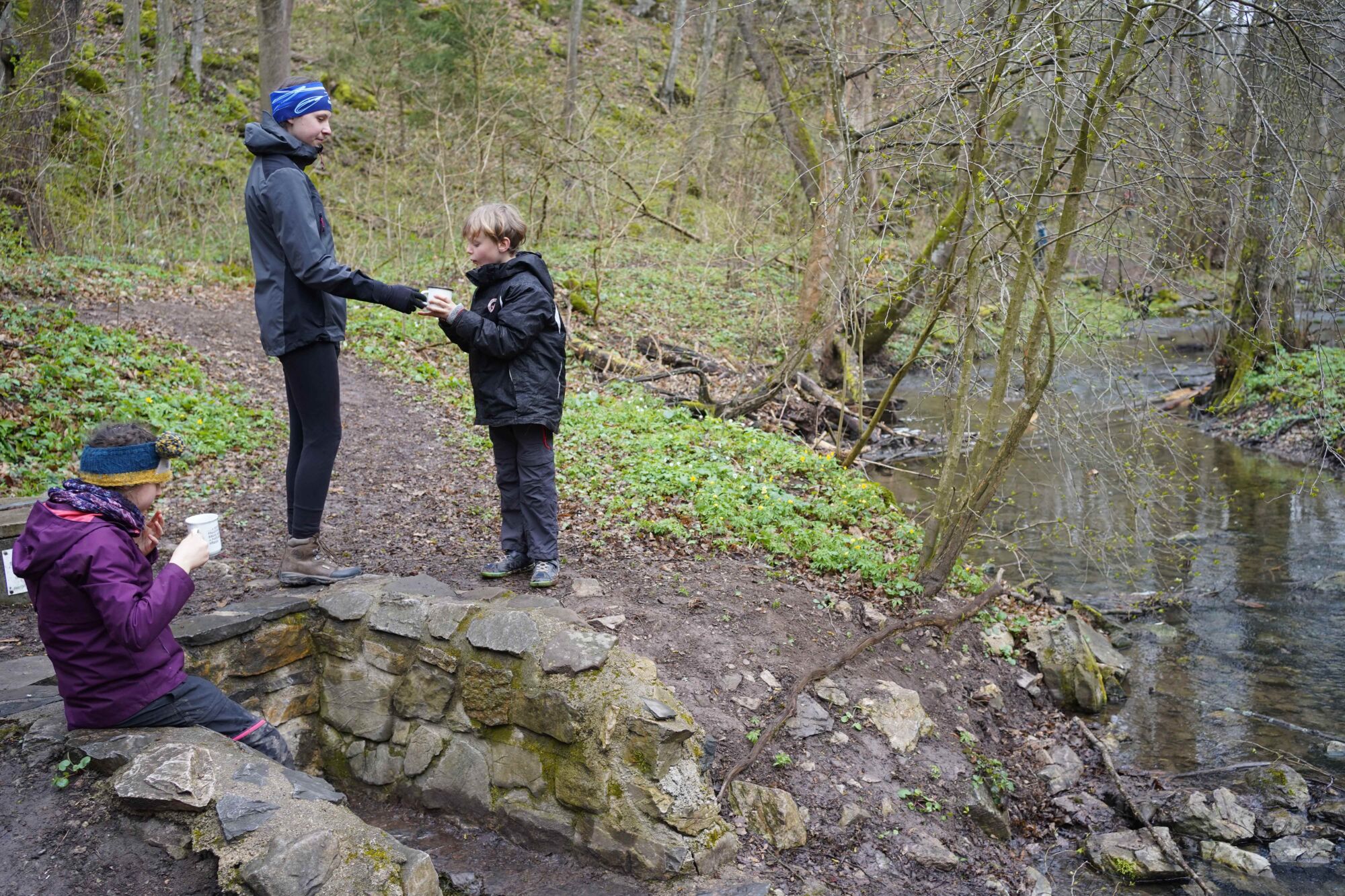 There are many places where springs are waiting for thirsty travellers. Try to discover whether in your neighbourhood there is a spring nearby that you can taste, or maybe clean a little. You can search for springs either on your own, or look at maps, or even better, ask local elders or experienced.
1) READ ABOUT SPRINGS
Do you know a fairy tale, a picture, a poem, which features a spring? Share with others. Bring the book and read the story. Look at the pictures, tell the poem. How exactly does a spring come into being? And who uses it?
2) A SPRING IN THE GARDEN
If there is no functional spring near you, you can build a "spring" e.g. in your garden: you put some stones, grass or branches together, and play as if you had the best water around. It is great to choose a quiet place in the shade.
3) TAKE CARE OF A SPRING
If you are lucky and find a spring or two in your area, get involved in taking care of it. You can clean its surroundings, make a board with its name and rules, you can bring water (if it is drinking water) to school.
TIP: You can paint pictures of your spring with the children or write a poem to send as a greeting to the people around you. Maybe they will remember and go for a walk to visit the spring.
4) SPRING CEREMONY
You can create a ritual or a dance to perform around your real or pretend spring.
TIP: May 31st is Spring Opening Day, organise a small celebration for your little spring on that day too.
EXPERIENCES and OUTCOMES:
- Discover what a spring is.
- Find or create a place outside where there can be a spring.
- Write a poem, draw a picture or create a celebration/ritual/dance for your spring.
SHARE YOUR EXPERIENCES AND WIN OUR E-BOOKS
Choose 3 water challenges and email us your experiences or send pictures at team@lessonsingrass.com
The prize draw that will take place on June 7, 2023 and 3 lucky winners will be selected to receive our e-books:
Expeditions to explore water develop our sensitivity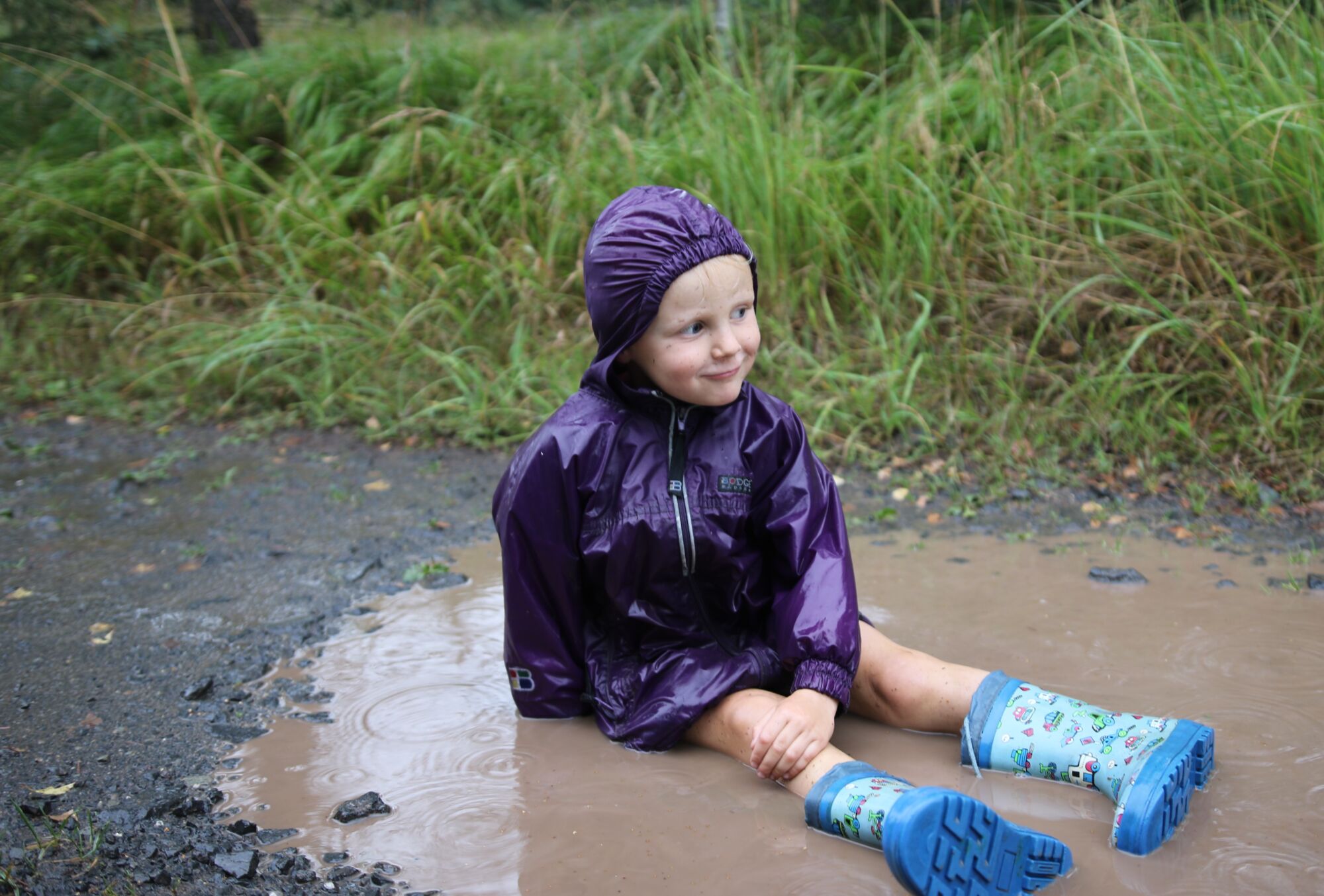 Creating with water outdoors opens up the imagination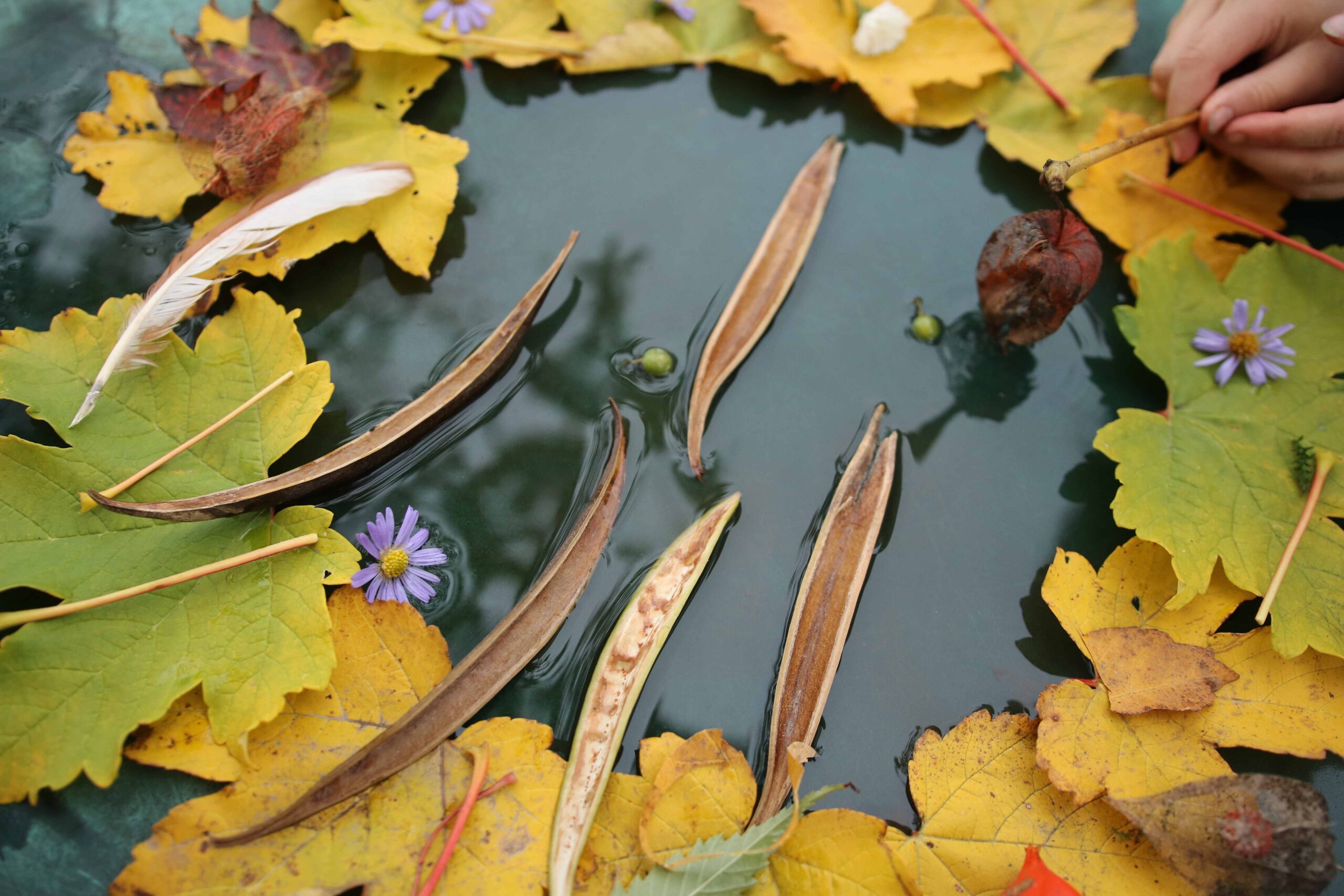 Discover the mystery and uniqueness of water in practice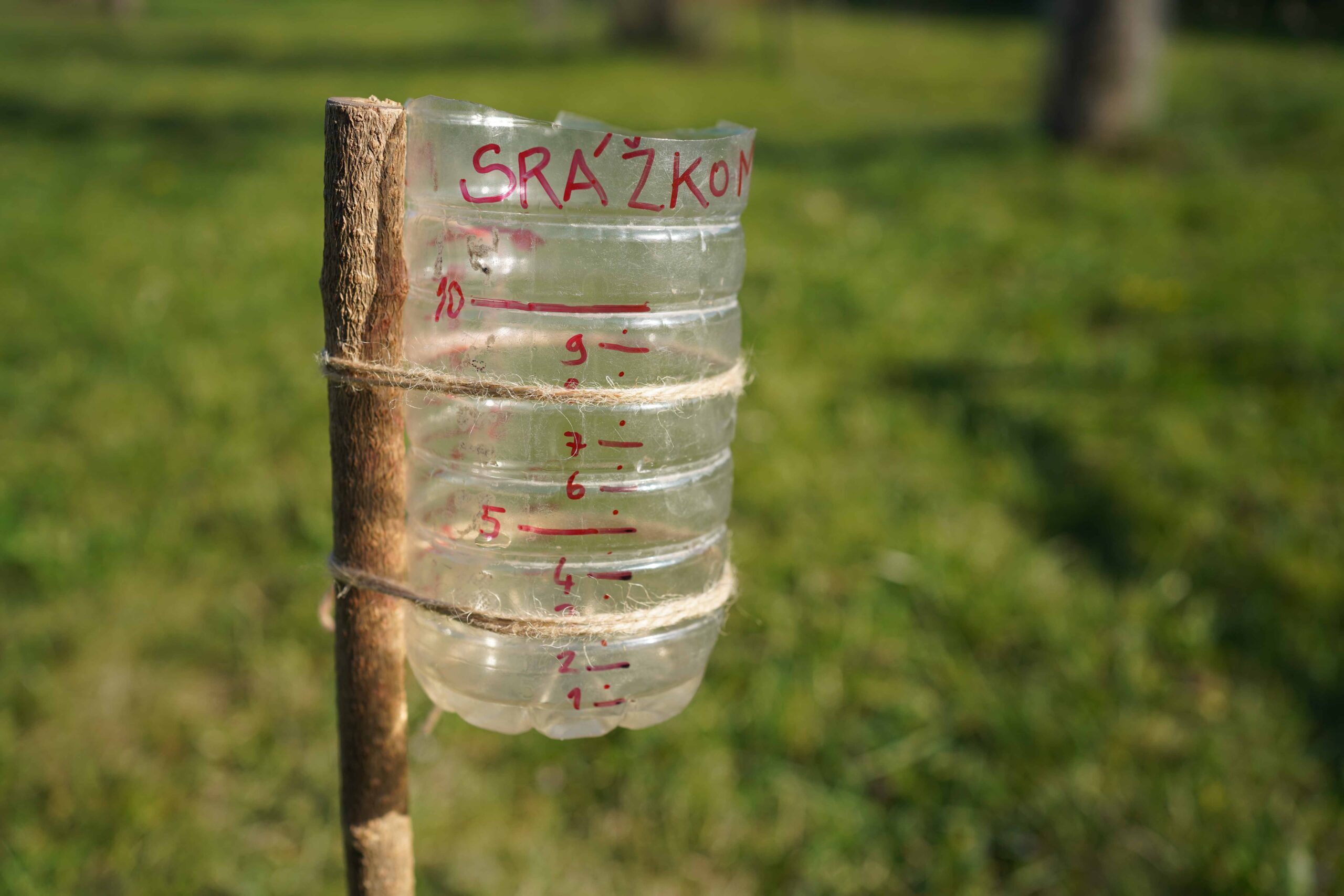 SCHOOL GROUNDS MONTH IS BROUGHT TO YOU BY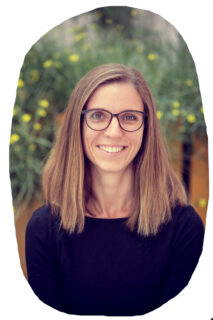 ANNA Fischerová

networker, methodologist, creator, tester, actionwoman, coordinator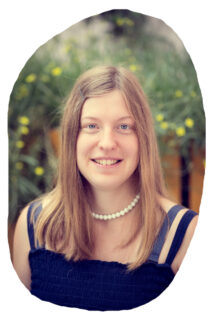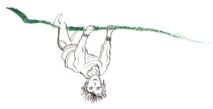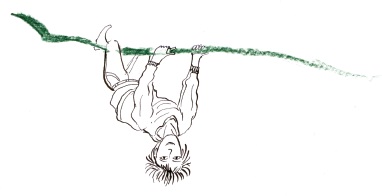 TEREZA Boháčová
methodologist, creator, tester, critical eye, coordinator, visionary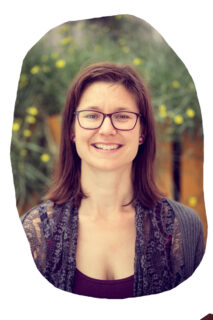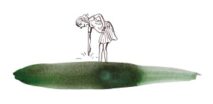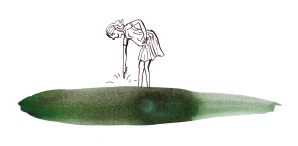 ADÉLA Hamplová
lecturer, practitioner, creator, tester, networker, actionwoman, teacher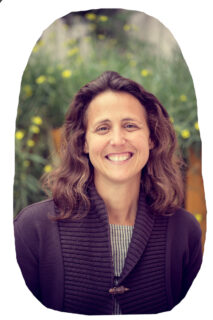 JUSTINA Danišová
creator, lecturer, teacher, lesson author and tester,  dreamer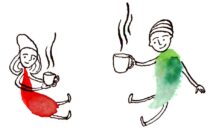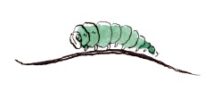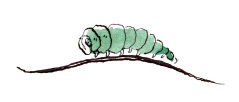 ALENA and KEN
Schagen
an amazing translation team who translates and fine-tunes our texts into their final shape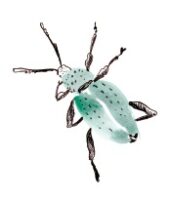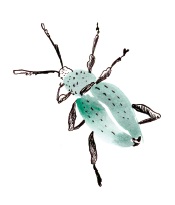 WE WANT TO GET CHILDREN OUT

We can help you on the way out too