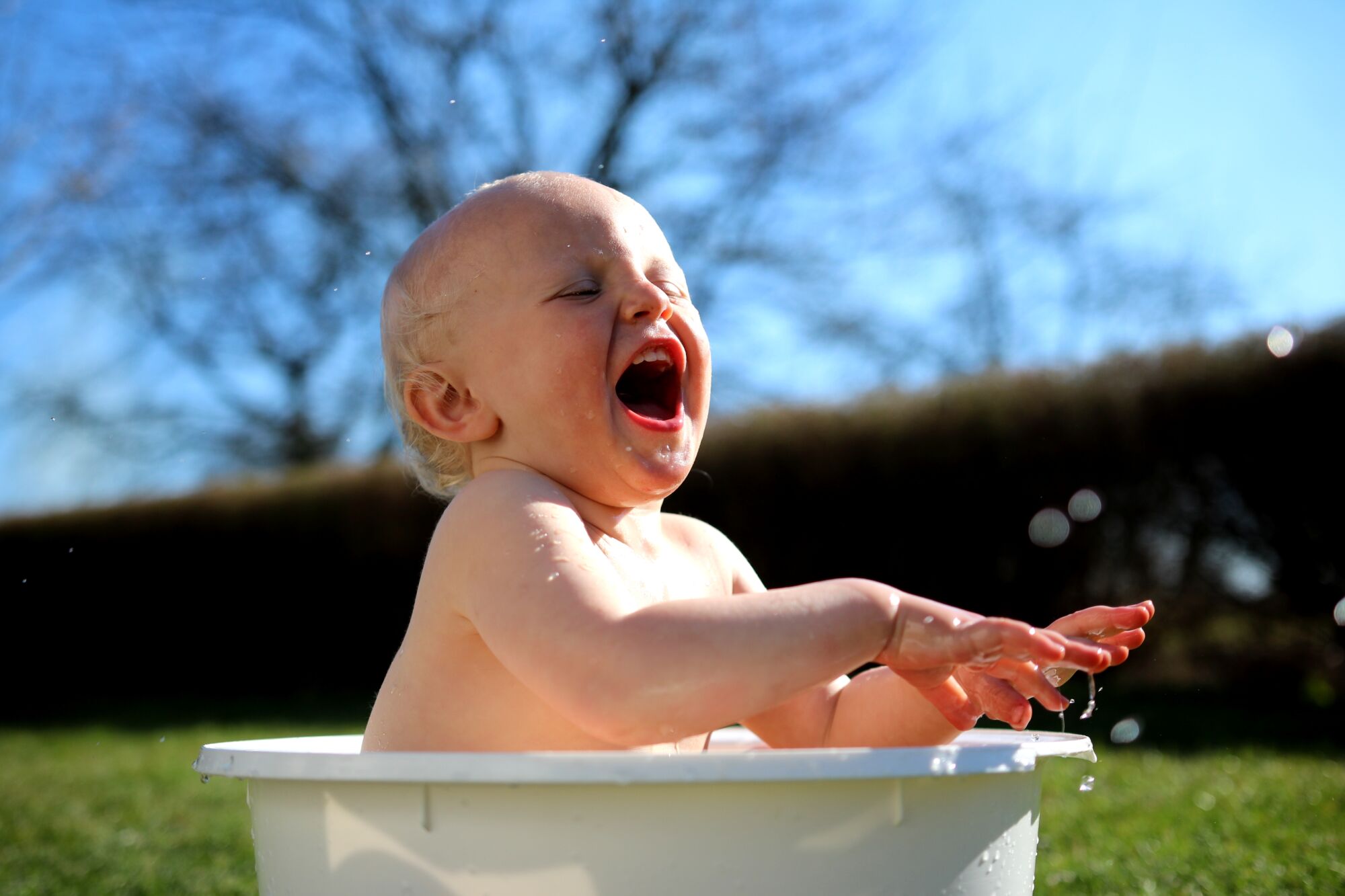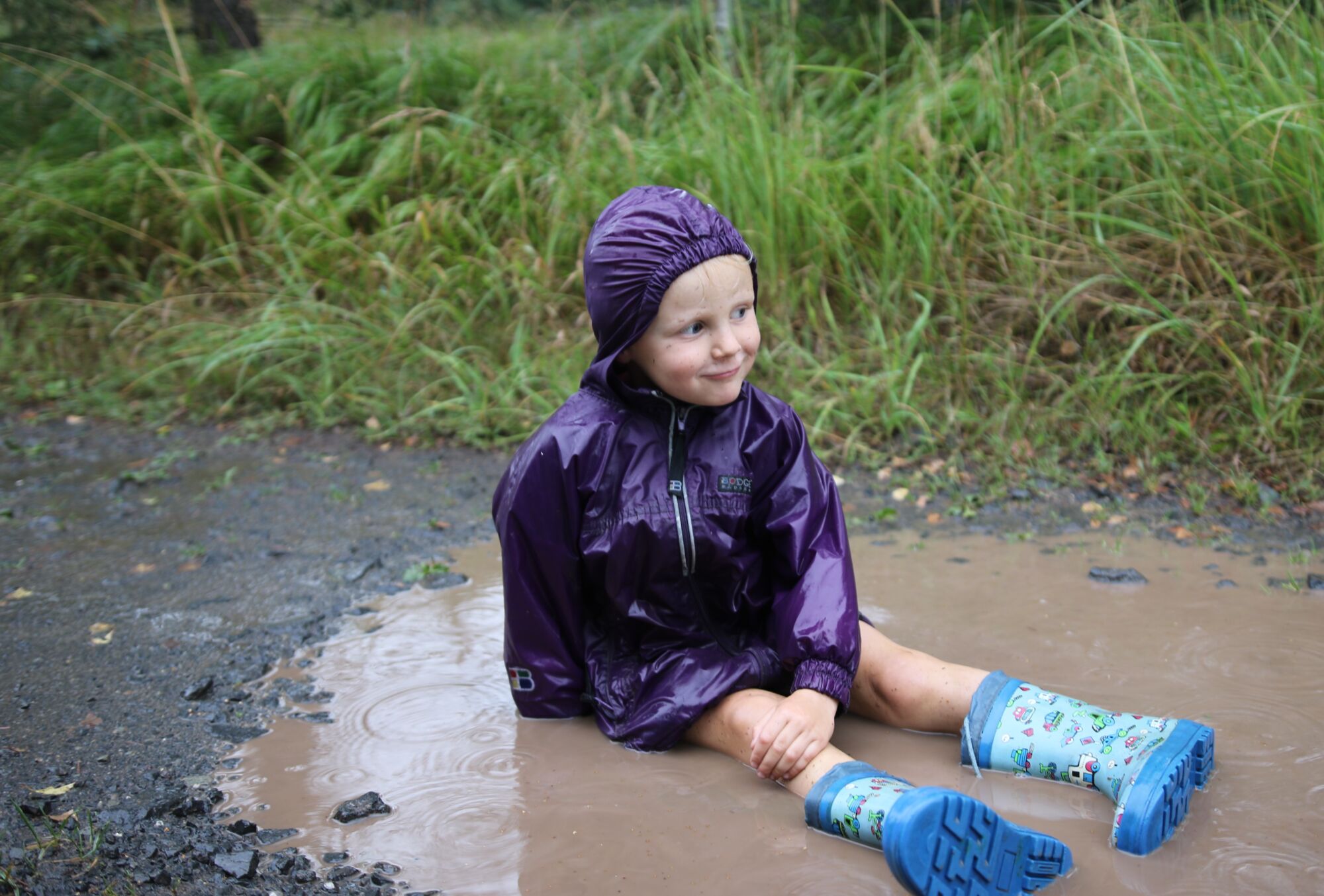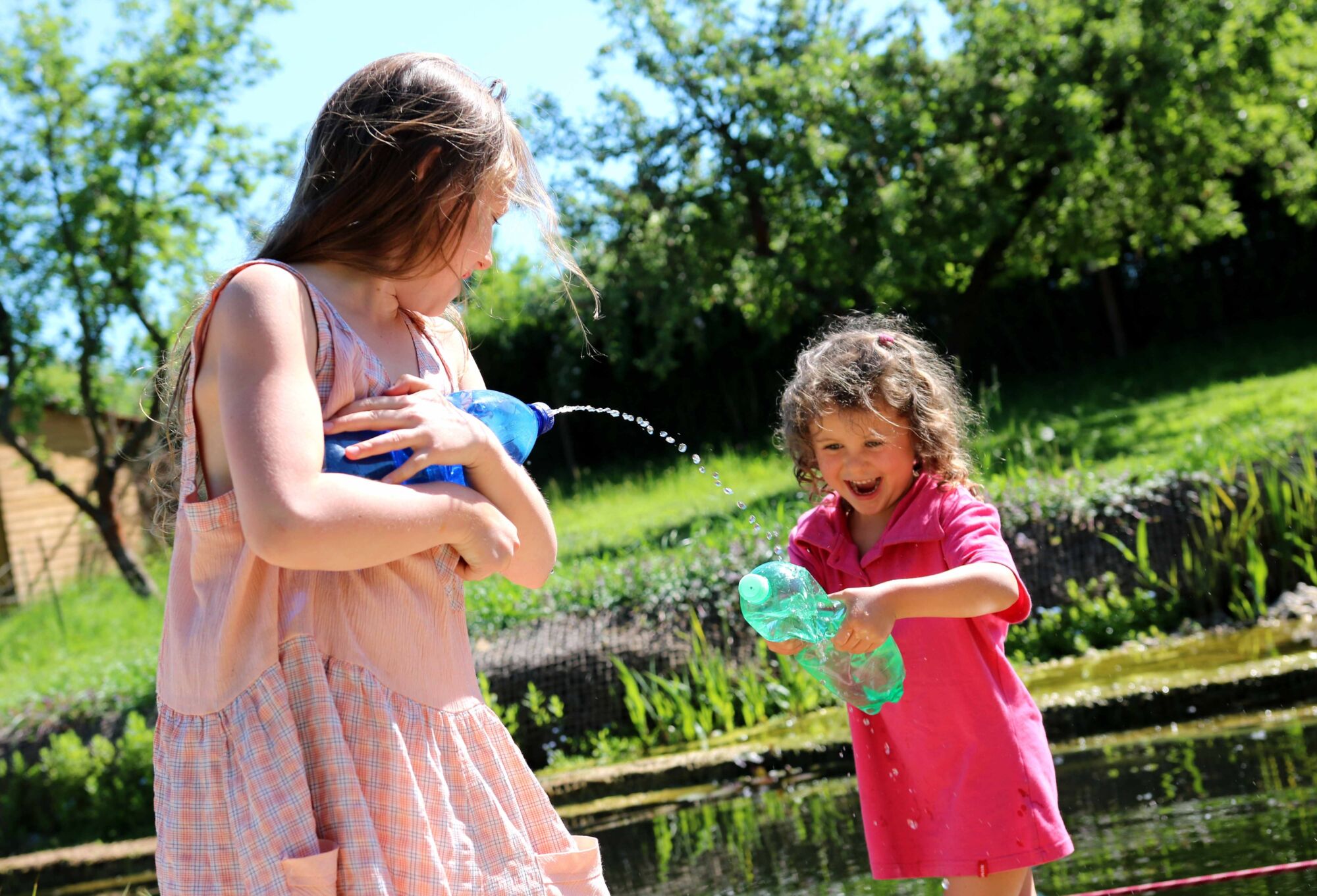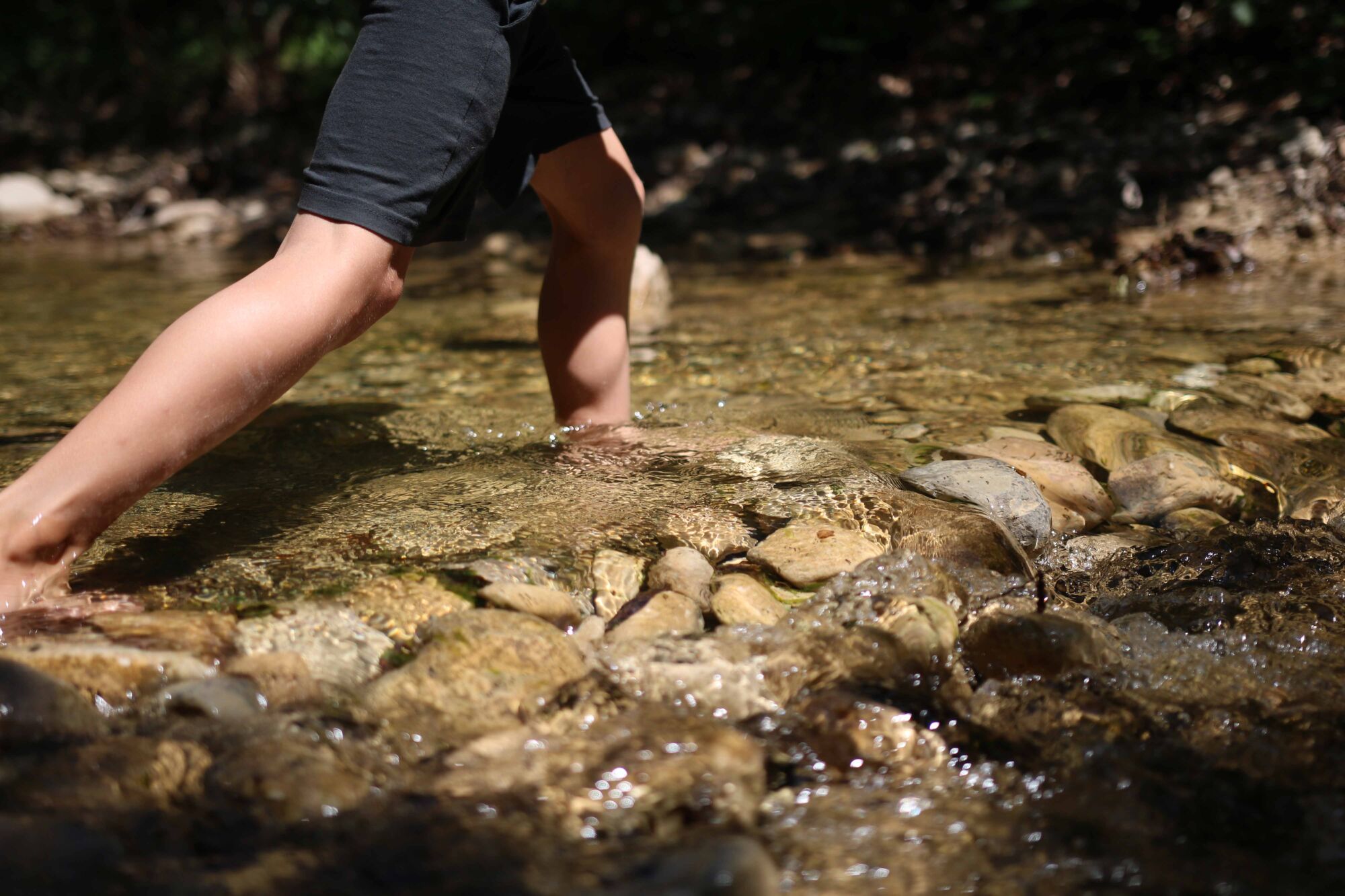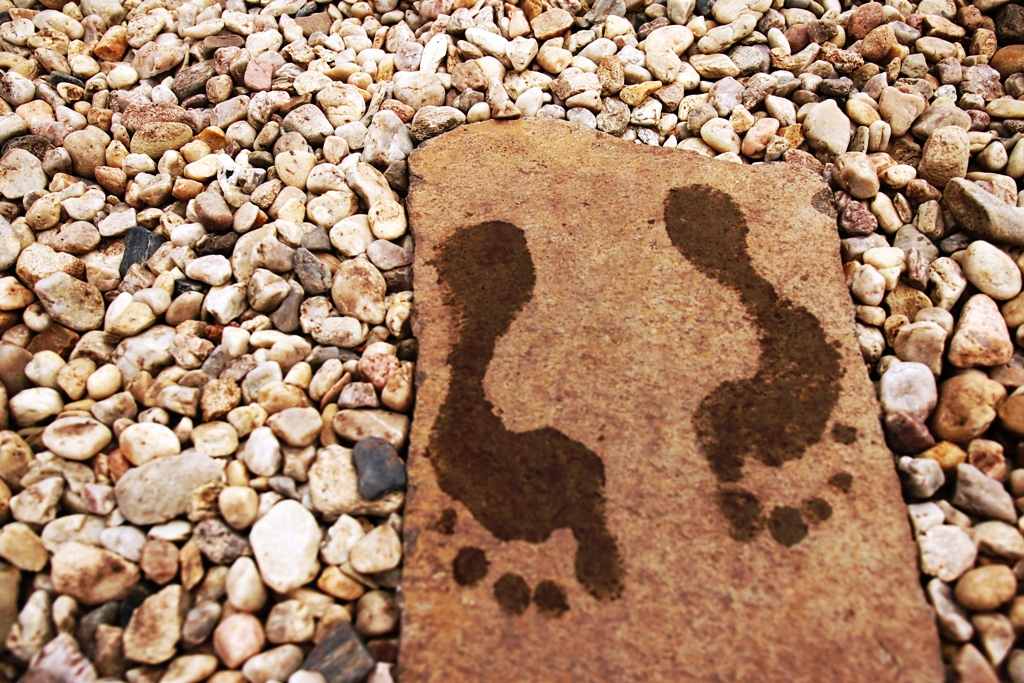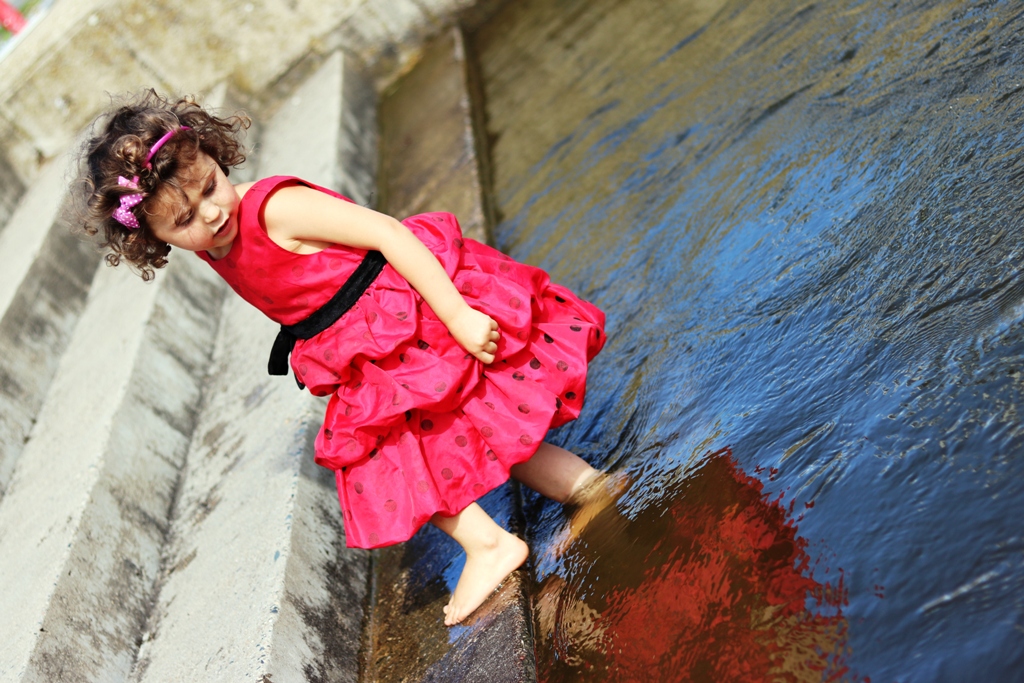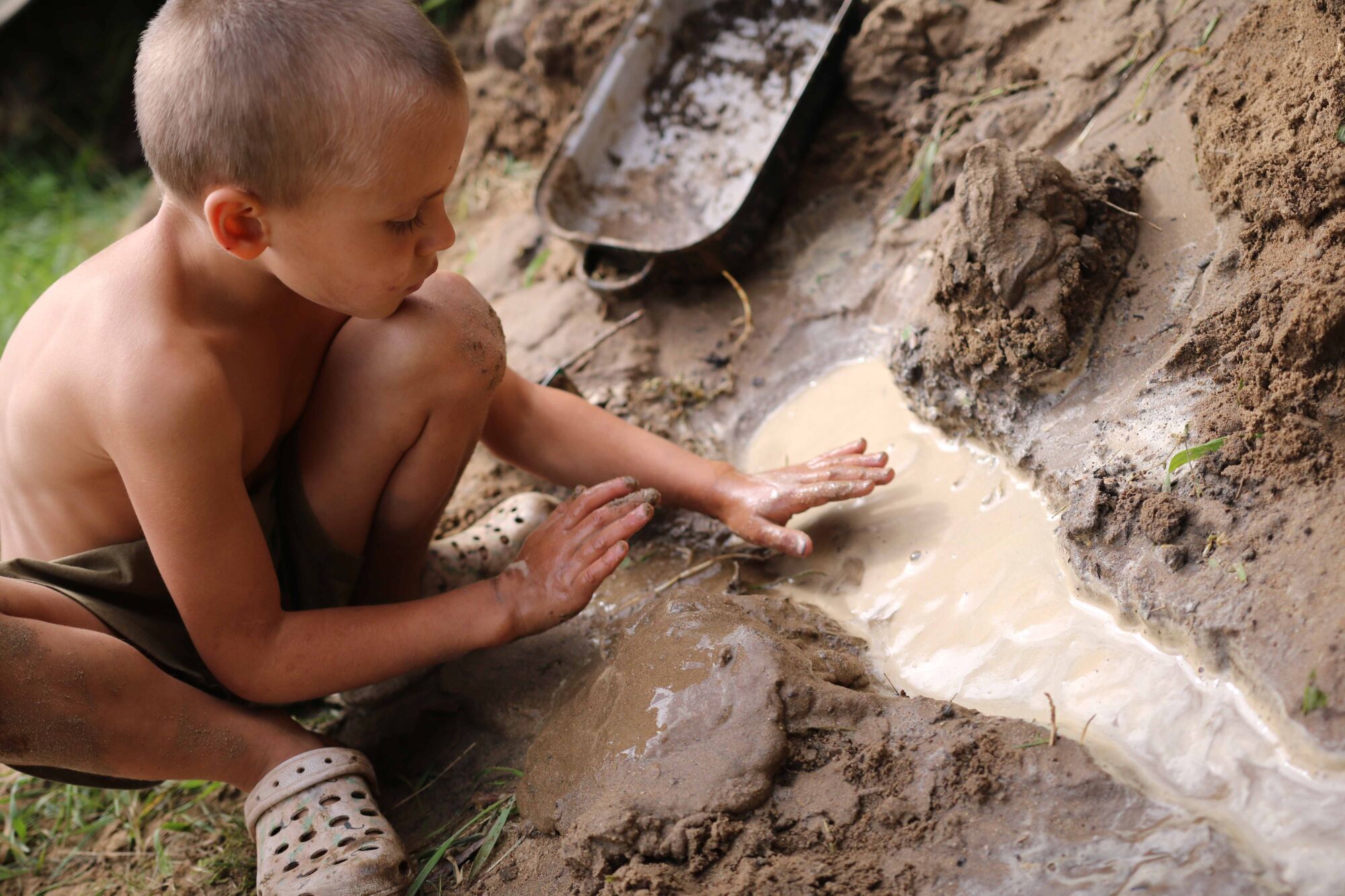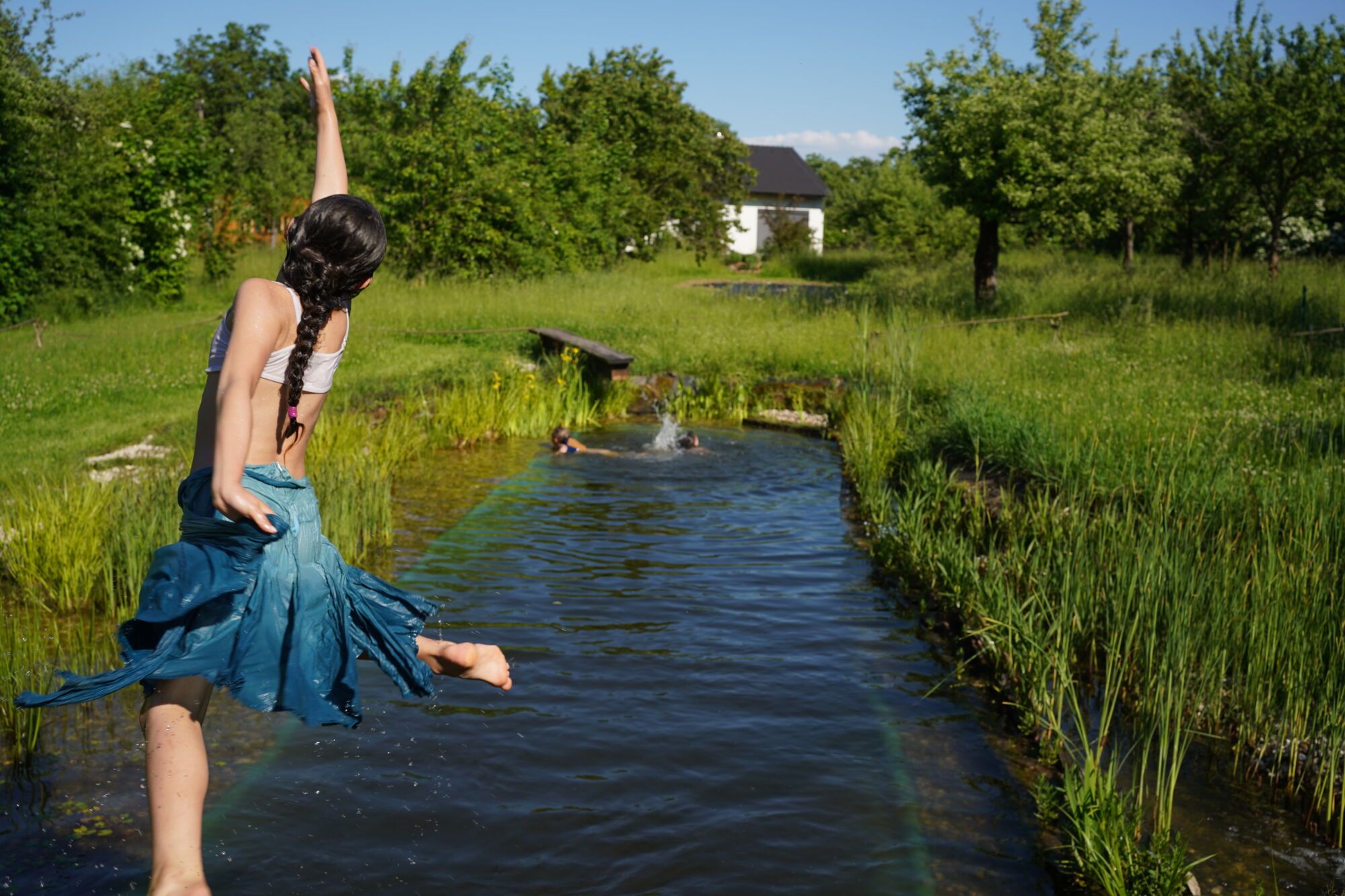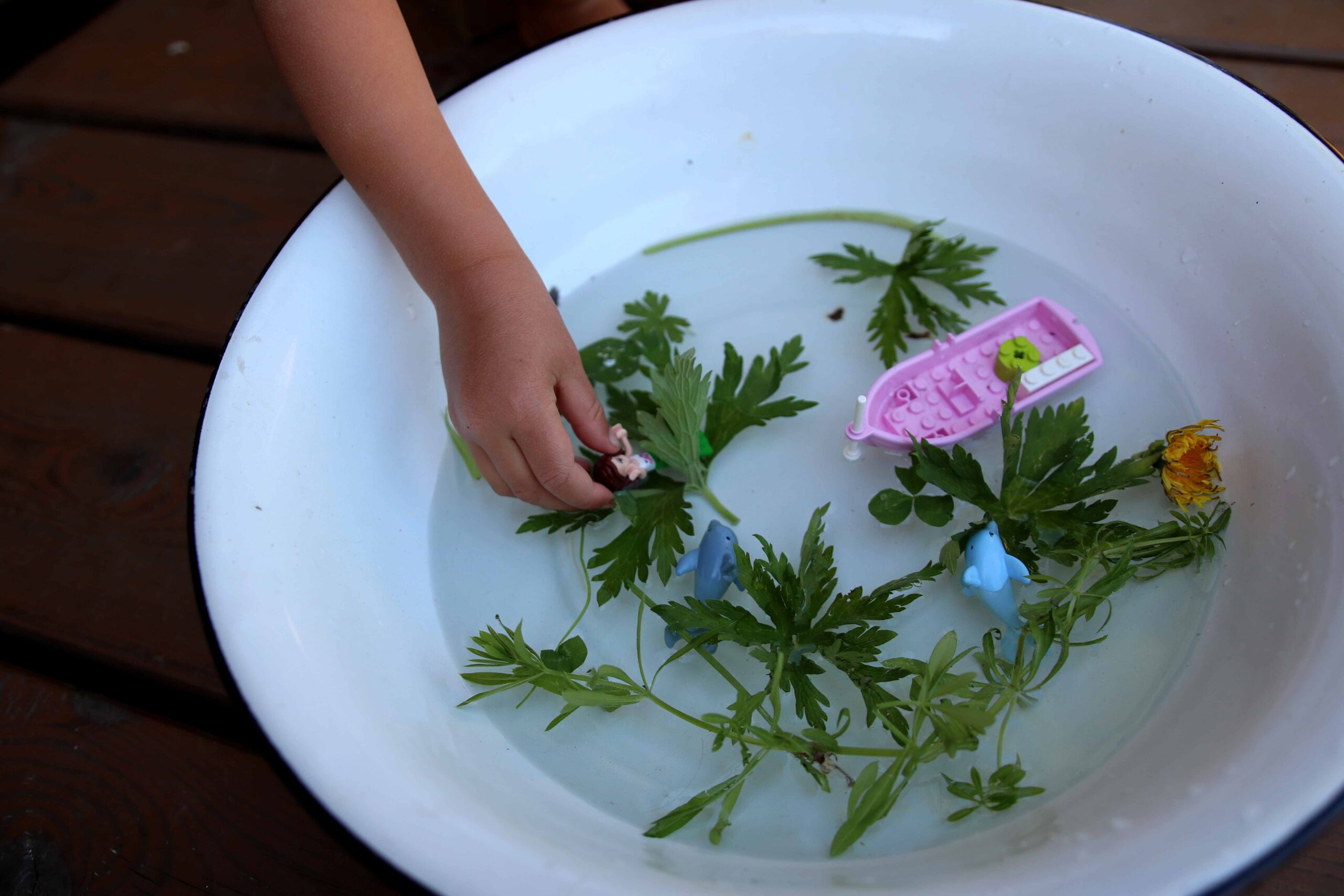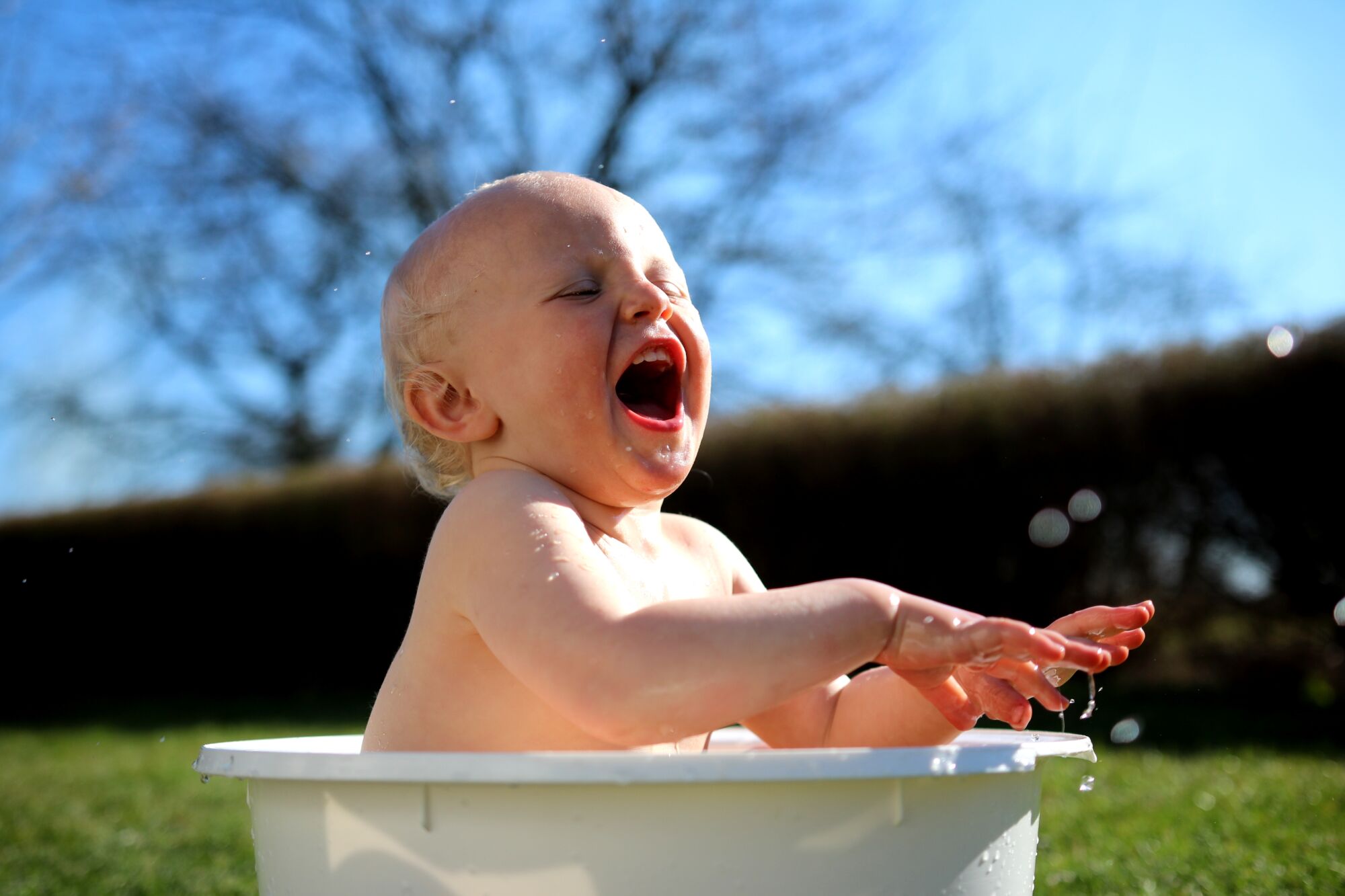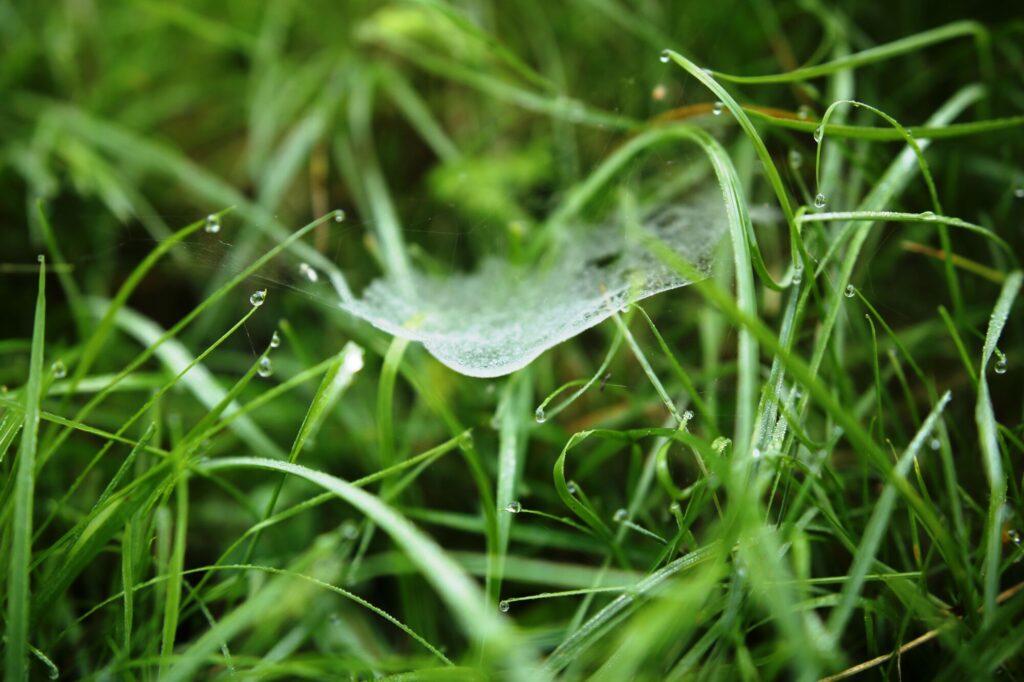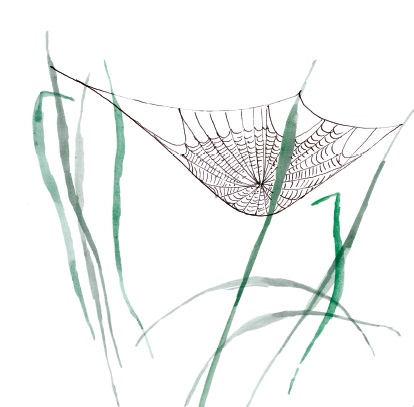 Have you ever seen dew? Have you observed the rain? Did you feel the raindrops on your face? Did you see how the raindrops gradually change the colours of pavements, leaves or benches? Did you observe small droplets on leaves – how they reflect the sun's rays and how beautifully round they are? Have you seen the miraculous moment when two droplets run down and merge into a larger one? These are magical moments that are not seen every day. Do you want to experience them?
1. EXPERIENCE THE RAIN
Water droplets can be found in many places in nature. It's a lot of fun to go out when it rains and try to experience the drops on your hands, nose or cheeks. If you have a suitable slippery surface nearby on which the drops run easily, try a popular game – connecting the drops. Every time you connect two or more drops, they become a larger and heavier droplet that flows even faster and will combine with other small droplets along the way. Or try watching during the rain: Where is it very wet and where, on the other hand, is a dry hiding place? What tree crown can protect you like an umbrella? Where is the biggest puddle formed?
TIP: Some children will enjoy this game for a very long time. Slides and other smooth inclines are great surfaces for rain races.
2. COLLECT THE DEW
It is also beautiful to watch the dew. For this, you need to go out early in the morning, before the sun dries up the dew. Look at how beautiful the dewdrops are. How many can you find? Which one is the smallest and which one the biggest? If you have enough patience, take a cup outside and try to collect a few drops of dew. How is it? How quickly does the water rise in the cup?
3. SPLASH
Never mind if you're unlucky finding rain or dew. Here is an easy fix. Prepare a watering can, a cup or bottle of water and try to spray a place in nature or a garden that withstands or appreciates a little water (for example a flower bed, leaves, grass, sidewalk, bench, pebbles, tiles).
TIP: Try dripping water on different surfaces and see how different the drops are. Where they run away immediately and where they remain "droppy". Be careful on a hot sunny day to not water the plants with cold water. Also think about places where insects might have houses and want to stay dry. Just before you start splashing water, stop for a moment and try to think or feel where it is a good idea to drip and where it is not. You can also discuss it in the group.
EXPERIENCES and OUTCOMES:
-       Watch water drops, their shapes, colours, smells, and how they taste (where possible).
-      Touch a water drop and describe to others what it was like.
-      Examine a drop of water. How does it move? How fast does it roll? What does it get absorbed into and what repels it? How quickly does it evaporate? Play the rain and splash. Be the dew.
-      Monitor where it gets the wettest during rain, where there is the most dew, where it is dry, etc.
-      Draw the prettiest water drop found outside.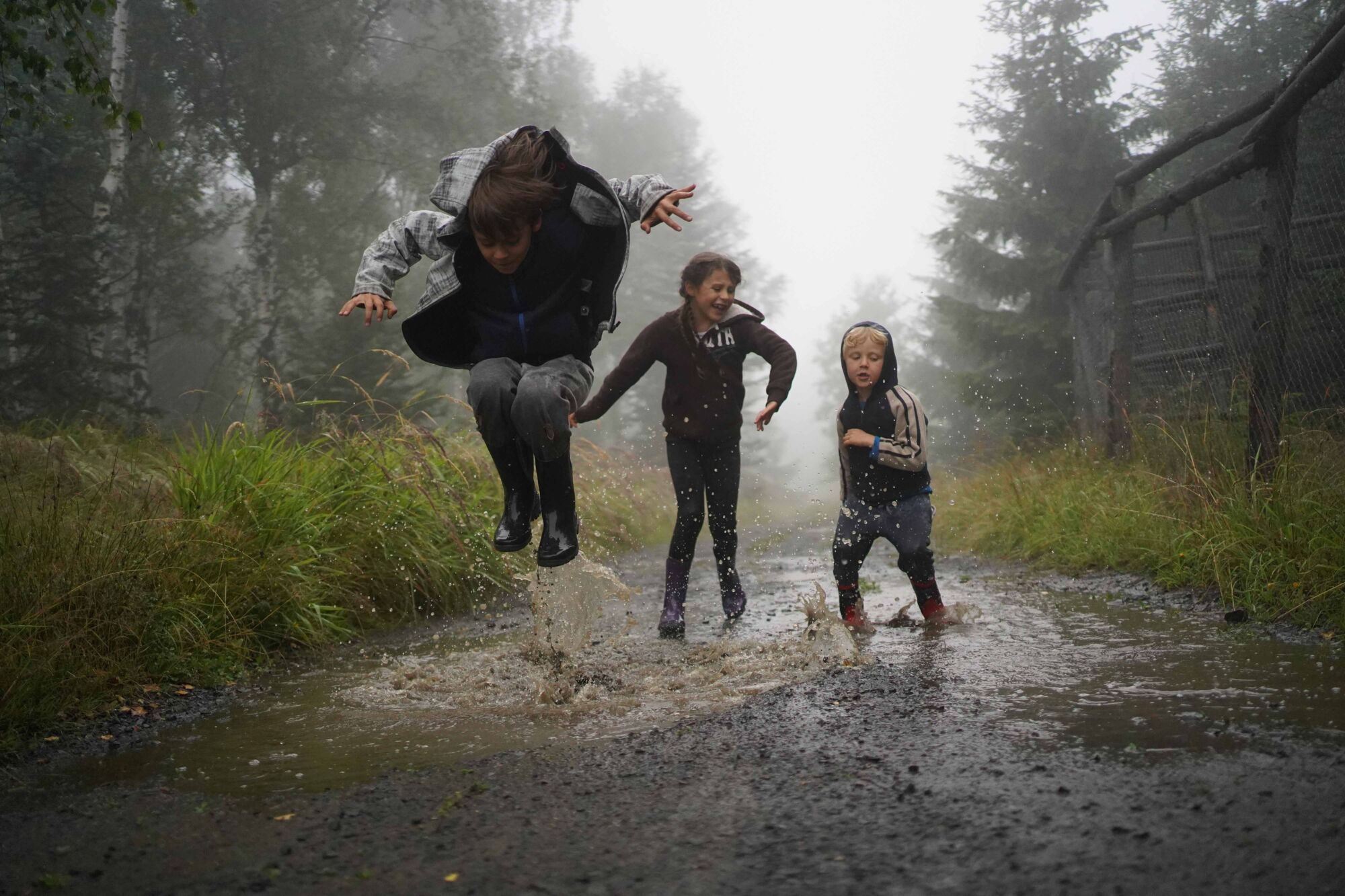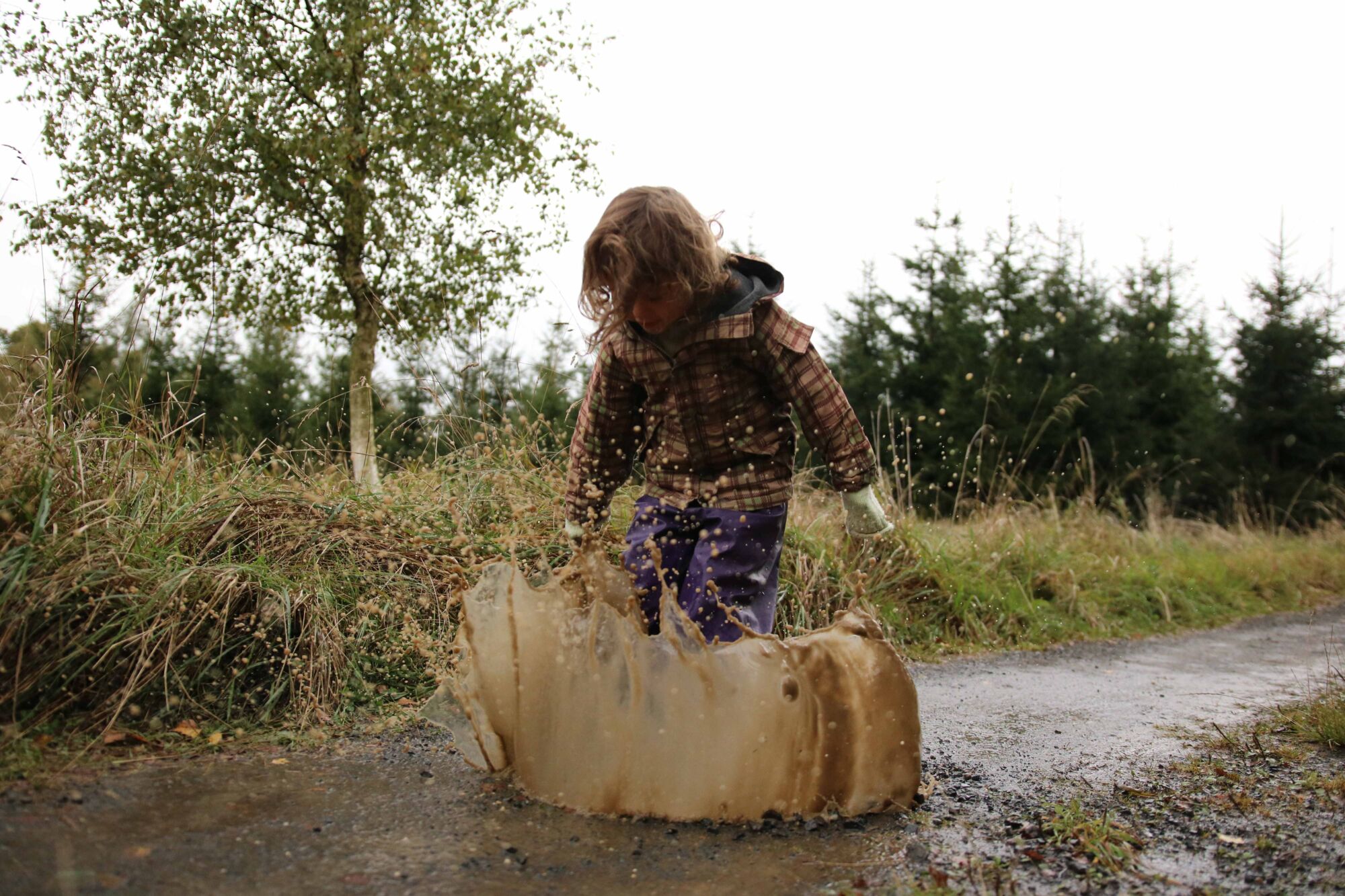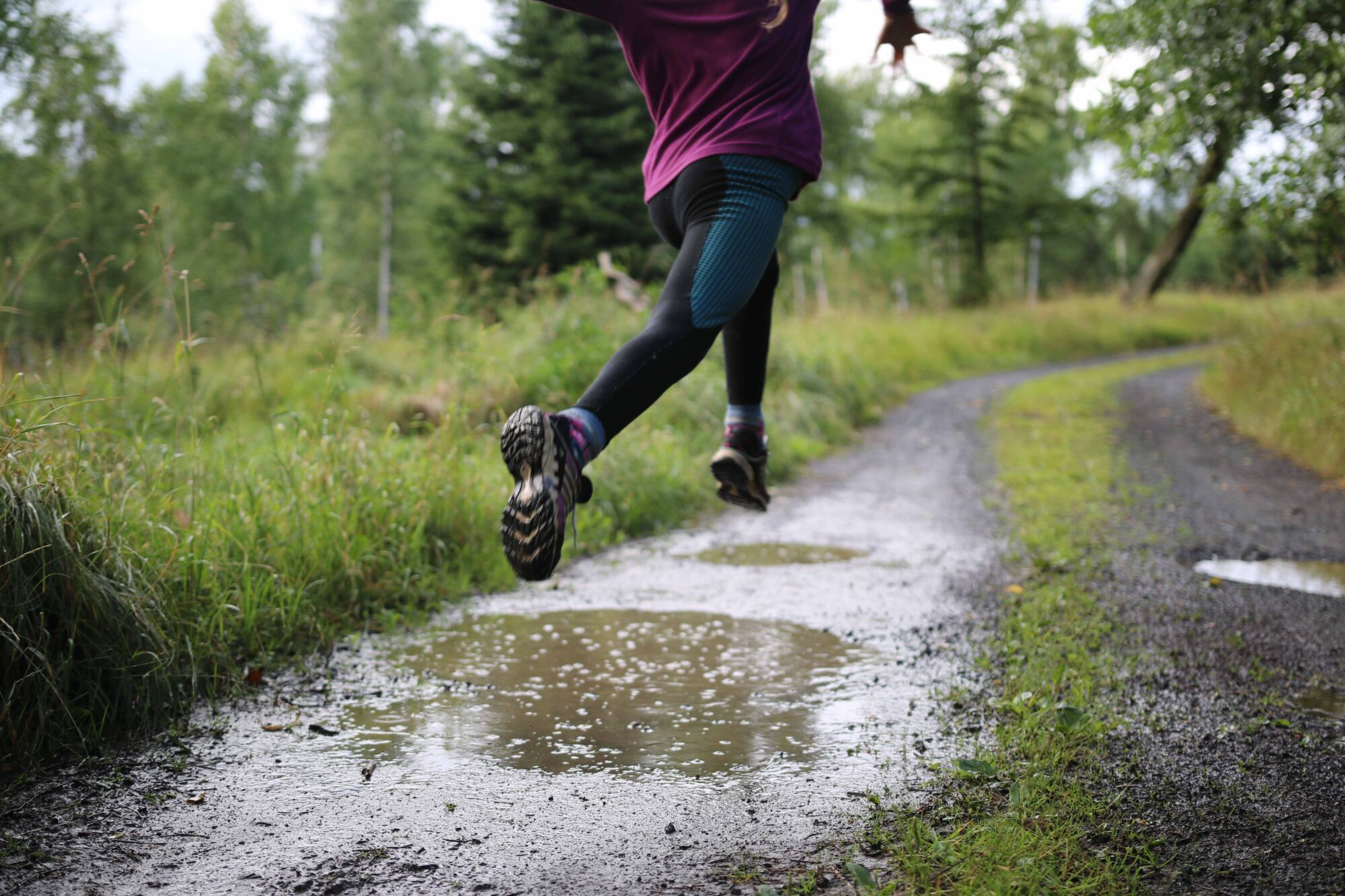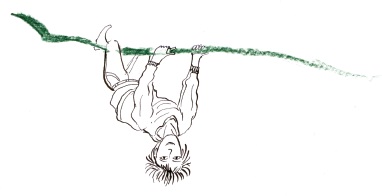 When it rains and before it dries, the puddle. Adults see an obstacle which they carefully go around. They are careful not to soil their soles even a tiny bit. But a child… a child sees opportunity. Many opportunities. Become a child some time and go for it with them. Or just enjoy their ardour. That will put a smile on any face. Shared fun for free. Additionally, children are often scientists who use puddles to discover and learn a lot about the world and about themselves.
Every child knows this kind of water. Even better than many adults. When it rains, look around the neighbourhood, it's time for puddles!
TIP: Don't you know the places around where the biggest, deepest, splashiest puddles are? It might be necessary to draw a map of puddles. For one month, draw your discoveries on it. This way you will know where to go next time.
1) MIRROR
During a walk, the children observe what is reflected in the puddles. They observe the sky, themselves and leaves. You just have to be careful not to touch the surface as the ripples will also ripple the mirror. It's a great introduction to some puddle games.
2) PUDDLE DECOR
Find a suitable puddle that you feel comfortable walking around. Look around for natural materials to decorate it with and get started. Children will often make up a story as well. You can also leave a message or a greeting for attentive passers-by on the puddle surface. A leaf cut into a special shape or a folded letter from sticks, a shape made of natural materials…
3) PUDDLE SLICING
Here is a popular game. Find a nice deep puddle and a long flexible stick. Send all those who do not want to get wet a safe distance away and "slice" the puddle with a blow of the stick. Splashing is beautiful and strong.
4) JUMPING OVER A PUDDLE
Who can jump over puddles of different sizes safely and dry? Everyone can choose their own. It is not a competition, just a challenge to test your abilities. It's exciting and fun.
5) PUDDLE RUN
It's clear that jumping over puddles doesn't always work out and you get a little wet and splashed on. If you are at that stage take advantage of it and try running through the puddle.
Unique entertainment, therapy and joy. Try it in the sun and it will dry quickly.
6) JUMP INTO THE PUDDLE
Now if our feet are already wet from running through the puddles the time has come for jumping into puddles.
TIP: Puddle games are great for warm days or when the children can get changed quickly. It is important to give the children the opportunity to enjoy the puddles now and hopefully they will not need to try any puddle games while on the way to the doctor or when they are formally dressed.
EXPERIENCES and OUTCOMES:
-    Look in a puddle like it was a mirror. What can be seen? When does the mirror disappear? How does it come back?
-      Try to "cut a puddle". How did that go? What happened? How come? What happened next?
-      Test estimations by jumping over puddles. Which puddles can be jumped over ? Is it necessary to adjust the estimate and improve?
-      Experience what it's like to run through a puddle or jump into a puddle. When does it splash the most?
-      Paint or tell my puddle experiences.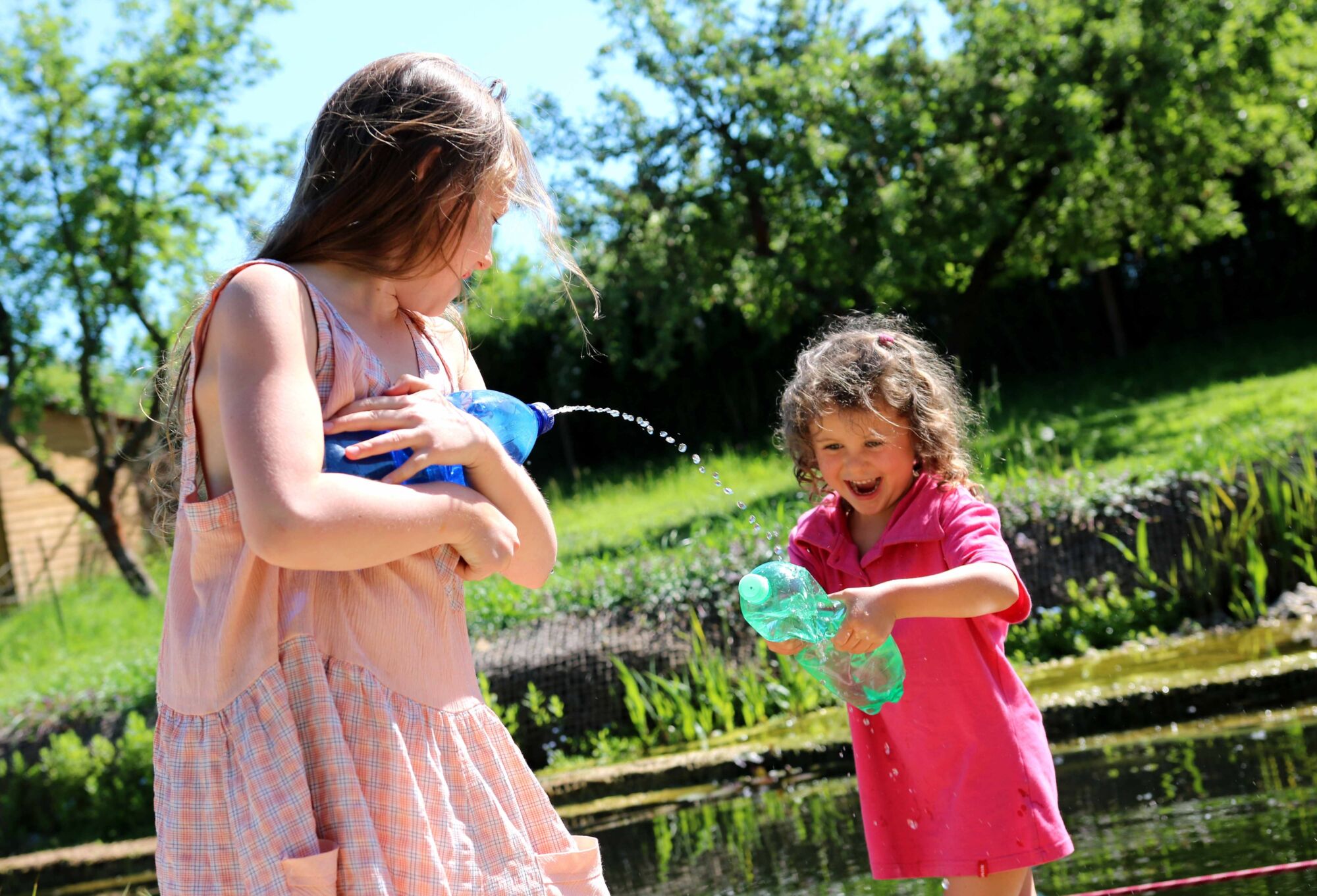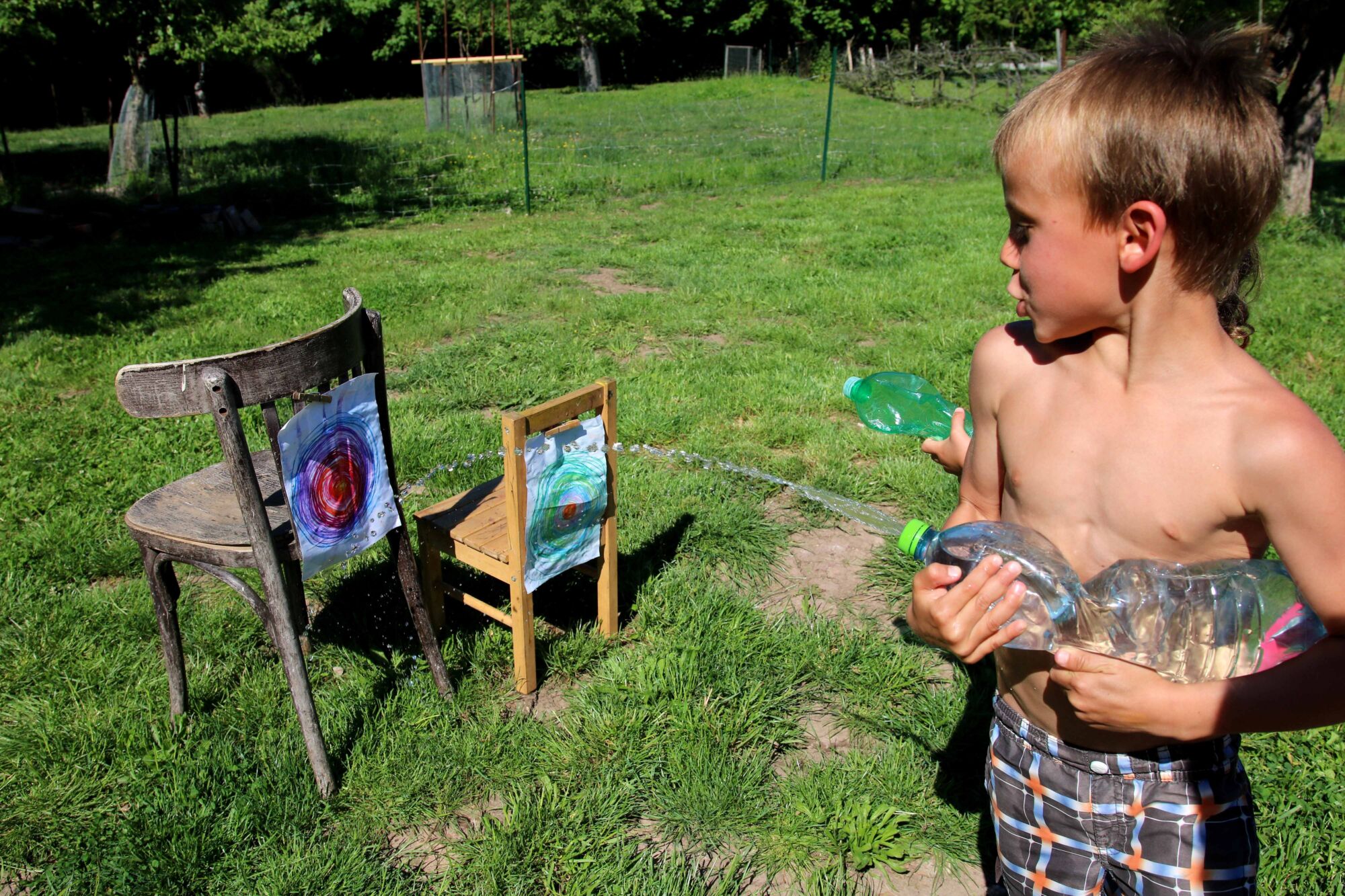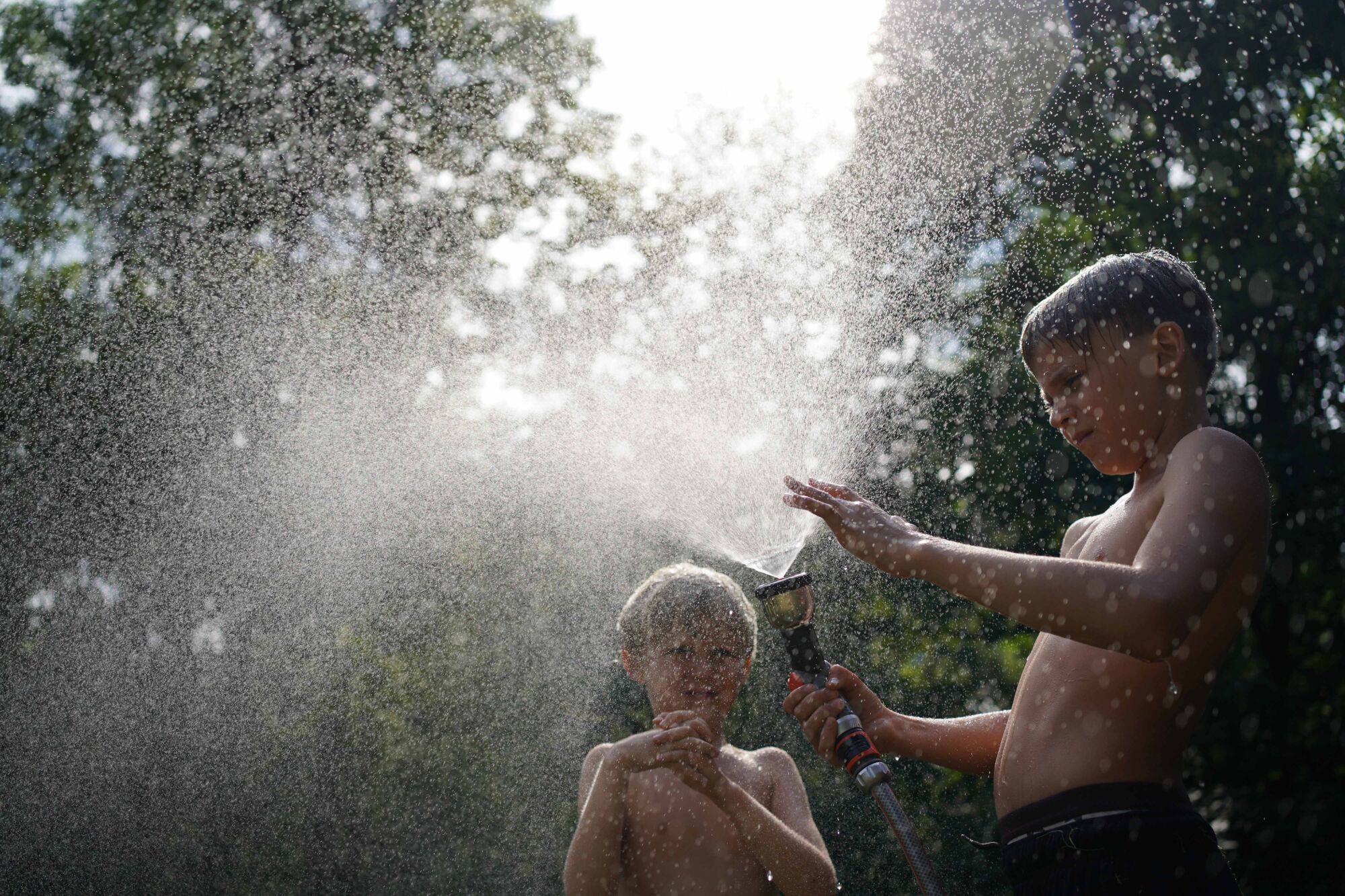 We often see water in nature, we see how it stands, flows or drips. It is only occasionally that we see its wilder side but some children like the more dynamic aspect of water.
Water is an element so it's great not only to observe it but also to enjoy it in action and feel its energy. Have a water fight with the children. It doesn't matter exactly how it will look, it's about getting the children to experience an adrenaline rush and have fun. To get to know water as an element is also part of learning about the aquatic world.
1) RECOGNITION OF THE ELEMENT
It begins with the children sharing stories about all the activities and thrills they have ever had with water.
The children can next talk about water in all its phases and forms throughout the year. No talk about water would be complete without mentioning ice and snow. While sharing, it can be determined who wants to play a more action-packed water game.
2) WATER GAMES
Figure out all the ways of splashing or spraying water with those children who are attracted to playing with water's more active side. Determine what everyone finds pleasant and acceptable.
The children can invent and test together in several groups that will play independently and be determined by how rambunctious each group wishes to be.
TIP: Children can throw water in handfuls at each other on hot days. Each of the groups is supplied with a water bucket to use as a water supply. The goal could be to run for a treasure and whoever is hit by water must perform a forfeit such as running around a tree to "recharge batteries". Try playing Water Frostman, or make water pistols from PET bottles by drilling a hole through their caps. There are many variations with more to be discovered with the children.
3) WATER OBSTACLE COURSE
Children can make a water obstacle course together if they don't want to have a water fight. This can include either real water obstacles or just pretend ones.
TIP: You can have an obstacle course on the bank of a stream where children jump over the stream, over logs, on stones, etc. You can also create a water obstacle with fabric or cardboard or have children paint a meandering river on the sidewalk, if there isn't any rushing water available. Another option is to include carrying water in a cup, on a spoon, etc. There can be all sorts of water challenges for the body and the mind.
EXPERIENCES and OUTCOMES:
- Enjoy water as an element.
- Get crazy about water and run or battle with water.
- Build an obstacle course which will push dexterity and endurance.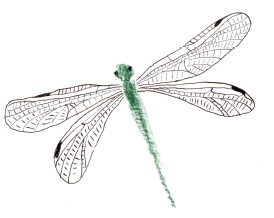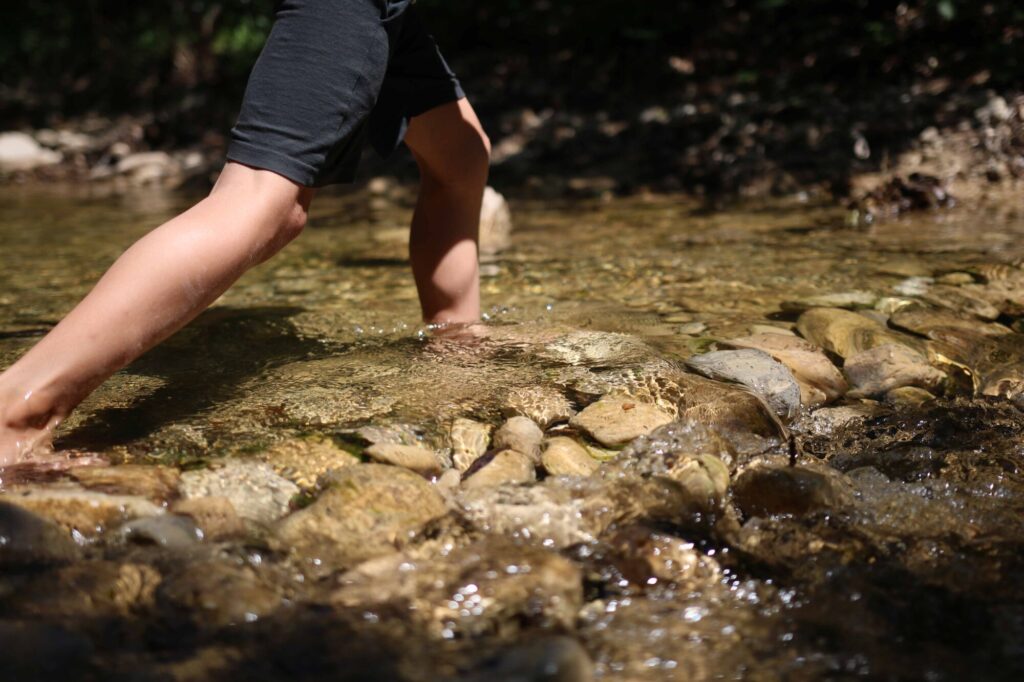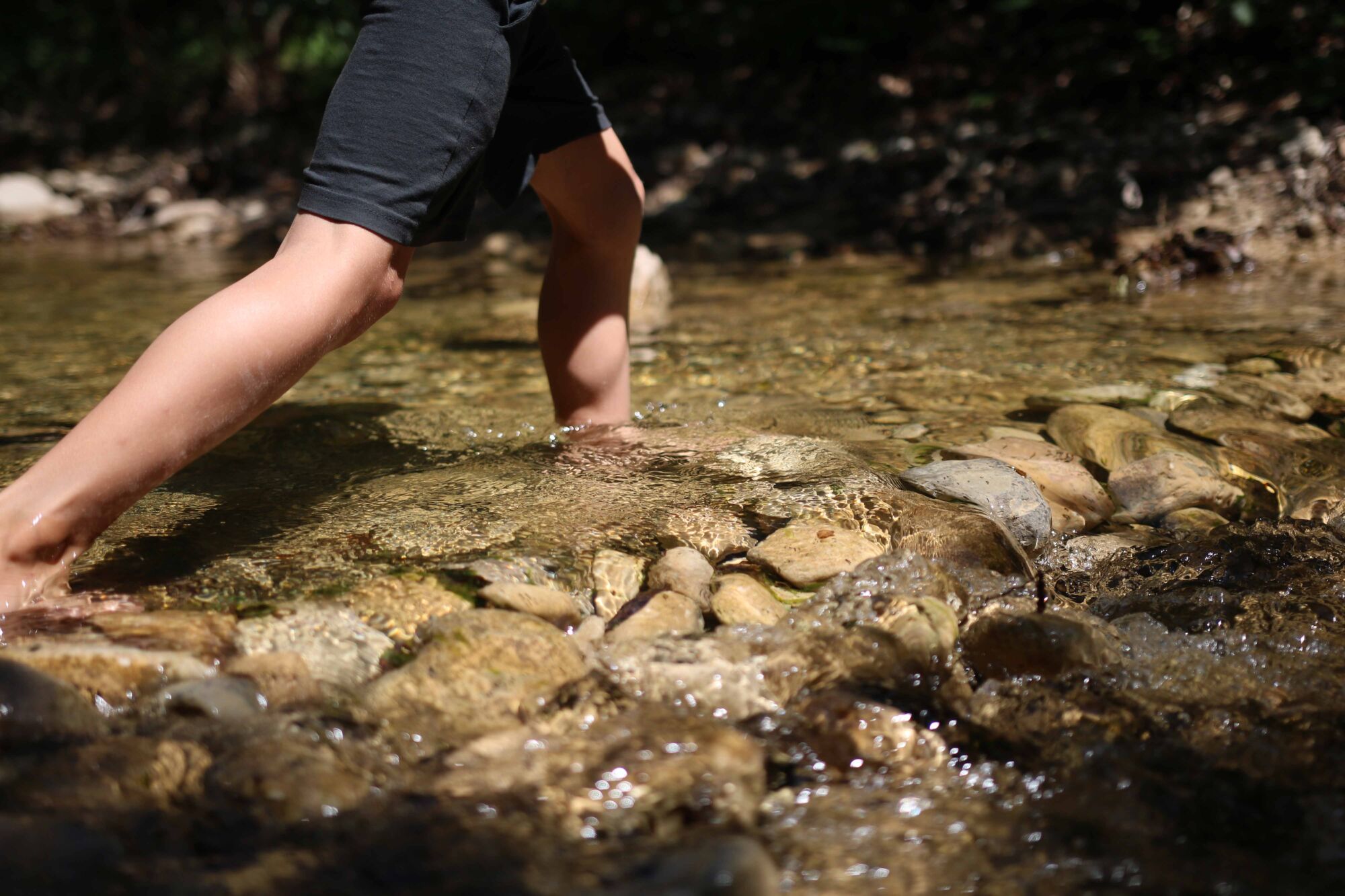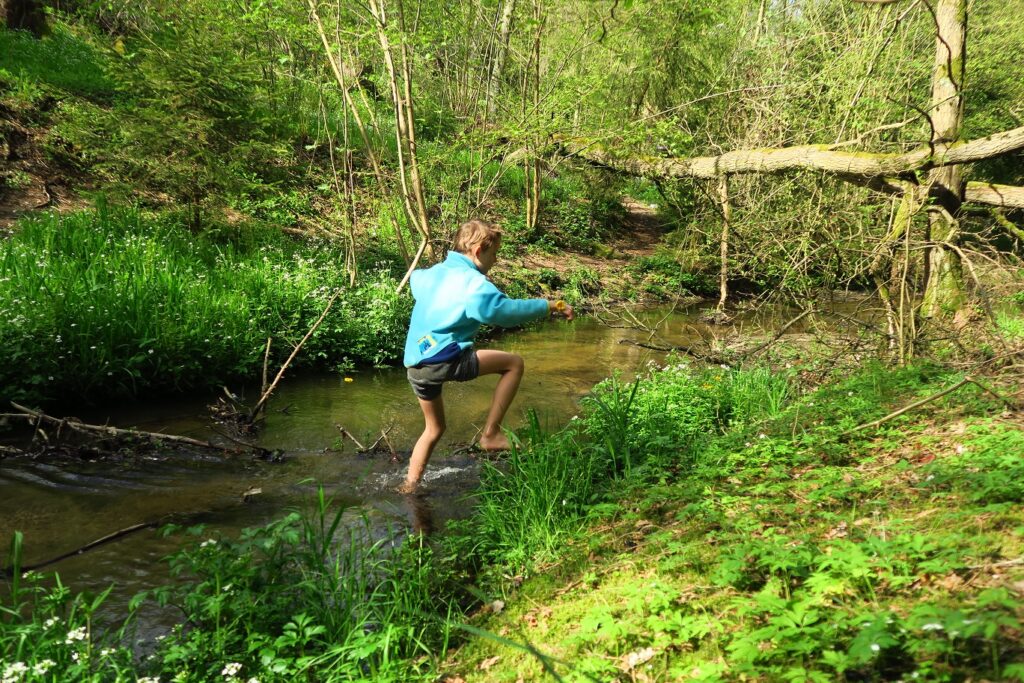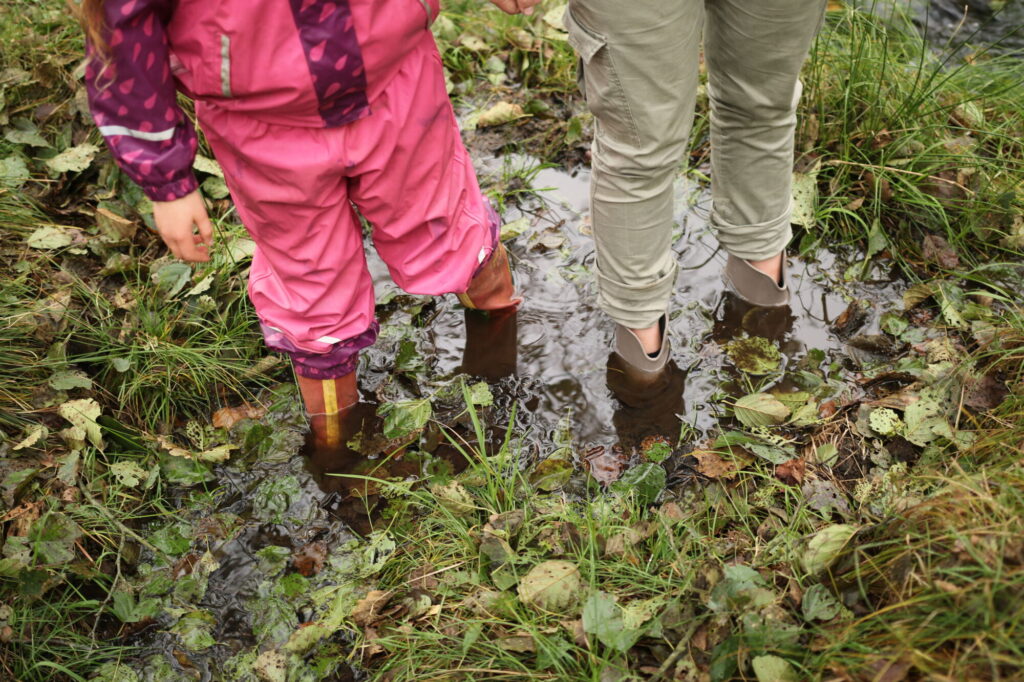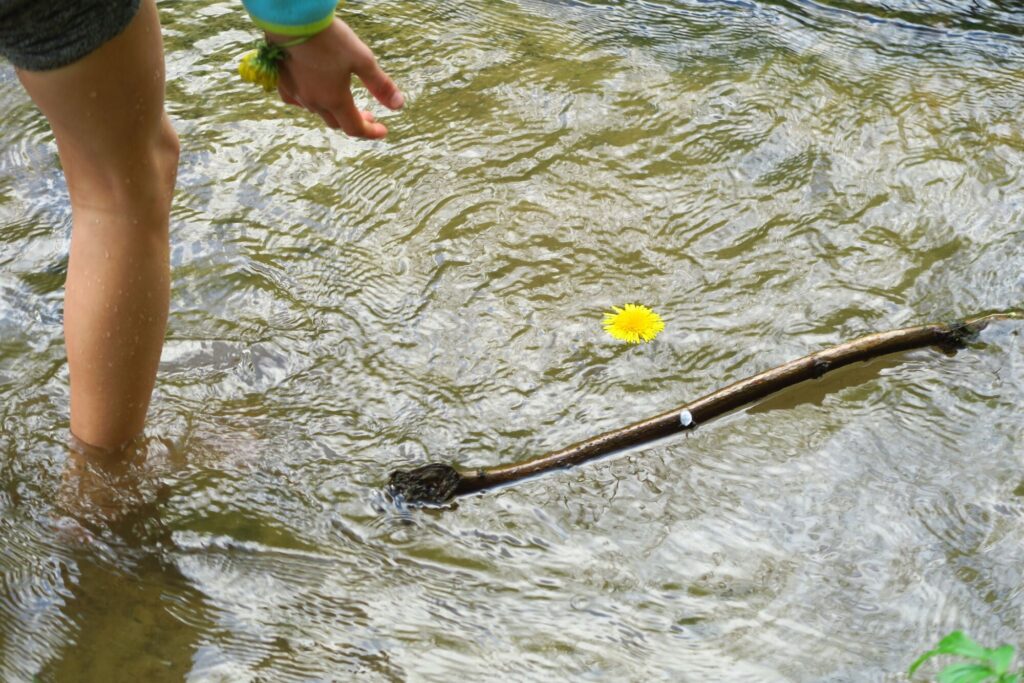 There is something fascinating, invigorating and calming about watching water move. Especially if it is outdoors in nature. Be immersed in a world of water full of beautiful sounds and ripples. Find a waterway near you to walk along.
1) GO WITH THE FLOW
It doesn't matter if it's a canal, a brook, a stream, or a mighty river. It is important to see how the water moves, flows, bubbles over obstacles. All this water naturally attracts children. It is brilliant to find a place where children can watch at least a part of a waterway and hop, run and play along its banks. These are often the best playgrounds that offer children various challenges, environments and corners to play.
2) LAUNCHING BOATS
It is not always necessary to build an elaborate boat out of bark with a sail. One should never underestimate a child's imagination. Children only need a piece of bark, which in their eyes grows into a massive steamer; a thick stick turns into a slender, fast submarine, a twig into a canoe etc. Let the children launch their boats along the stream and move them with sticks when they get stuck.
TIP: Make up stories together and tell each other about adventures on the boats as they cruise the waters.
3) LOOKING FOR CURRENT
If children enjoy their time with flowing water, they can look for answers to the following questions: Where is the current fastest and strongest? Where does it slow down, where does it spin and create eddies? Where does it make foam? How does it make bubbles? Children can then launch their boats into the fast current or, if they are so inclined, guide them into calmer waters where they can anchor.
4) WALK THROUGH THE WATER
If the children are suitably dressed and wearing rubber boots, you can also try, where possible, a walk along the bed of a river or stream. It is a new experience of a unique environment for children.
EXPERIENCES and OUTCOMES:
- Share experiences along flowing water. What was the most fun? What was the most surprising?
- Draw a sketch of part of a stream or river together. What did you experience there? What did you discover?
- Write down an adventure story about what happened by the water.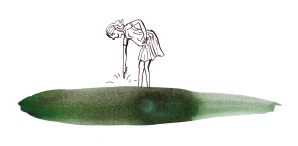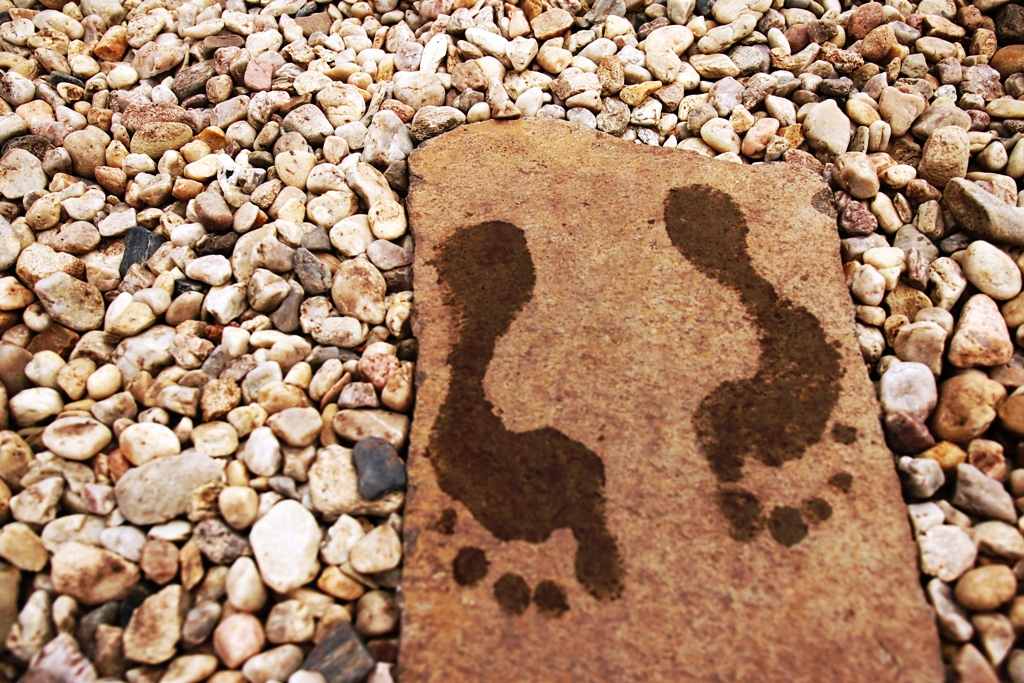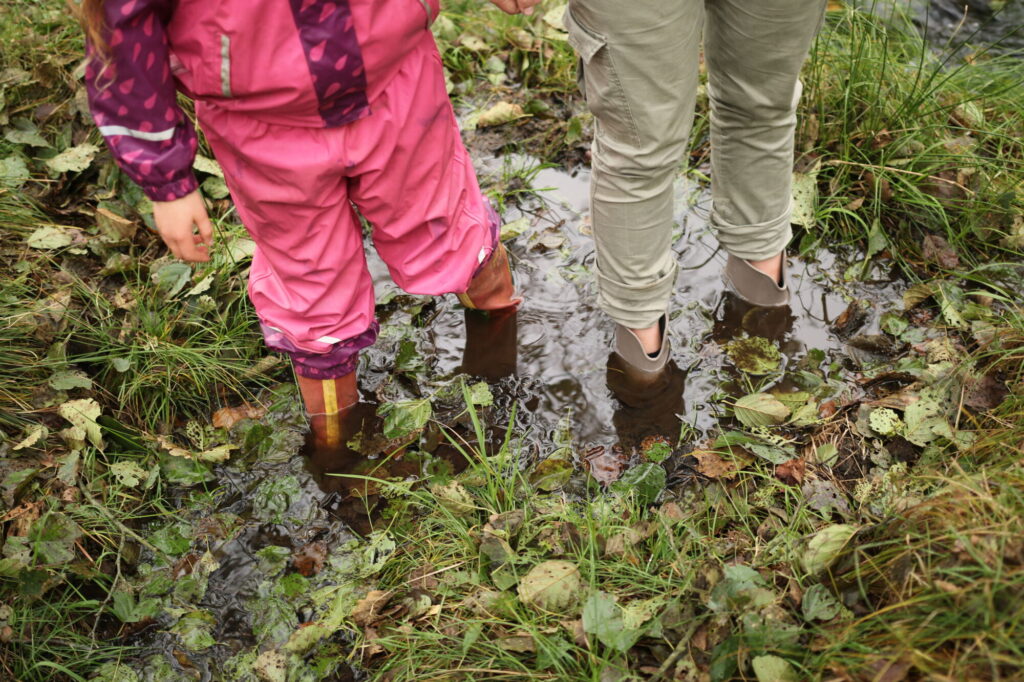 Where there is water, there are often stones, pebbles and gravel. Water + stones + children make a perfect combination for good play. Find a suitable location, show them the options if necessary and just let the children play.
1) WATER STONES
What rocks do you find around the water close to you? How do they differ from each other? What are their shapes? Sizes? Colours? Try to make a collection of them. Then you can play with it. Build pictures, line them up by sizes, colours, ...
2) PAINTING STONES
Pack some paintbrushes and, if it's too dry outside, bring some water too. Sit in a comfortable place and make the colours in the stones pop out. All you have to do is lightly paint water onto stones, pebbles and/or boulders with a paintbrush. The water miraculously turns most stones into their brightly coloured selves. It only lasts a moment but it's a beautiful sight.
TIP: Paint or take a picture of these colours and shapes shining through the water. Compare whether they dry faster in the sun or in the shade.
3) STONE TOWERS AND ROWS
Where possible and without disturbing the hiding places of aquatic animals, build towers or lines of stones by the water. Children practise patience, fine motor skills and creativity this way.
TIP: They can also try to see if stones hold together better when dry or wet.
4) SKIPPING ON WATER
It seems easy when you watch a pebble skipping across the water's surface. Hop, hop, hop, hop.
Let the children try skipping stones on some water. First, they must find the best shape of stones. Then test their correct throwing form. Try, repeat, fail, then try again and again. Mastering this activity will definitely "unlock a challenge" and let the players progress to the next level.
TIP: If you, as a child's companion, are not that good at skipping stones, that's fine. Just find someone who is a "stone-skipping master" who can teach and mentor the children (parent, school caretaker, older child, etc.).
EXPERIENCES and OUTCOMES:
- Find different colours, shapes and sizes of stones for an uncommon stone collection.
- "Dye" stones with water and watch how the colours change.
- Train patience and dexterity by building with stones by the water.
- Try skipping stones. It doesn't matter if success doesn't come straight away, the main thing is to keep trying.
- Choose your favourite secret "water" stone that will turn the most beautiful colour after soaking.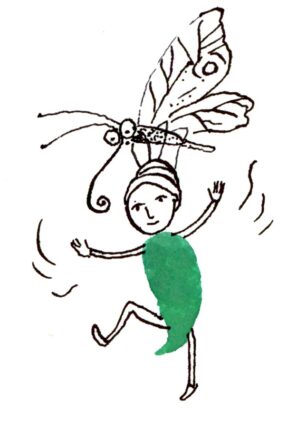 What water sounds do you know? Go out and find them! What do you think you will discover? Can you imitate some water sounds? What does it sound like when it rains lightly or when there is a heavy downpour? How does it splatter? Have you ever heard water rushing? It's all waiting outside for you. Go outside to look and listen.
1) MAP THE SOUNDS OF WATER
The first step is for the children, alone or in a group, to write down all the sounds that they imagine water can make outside. What sounds does water make? What does it sound like when it flows? When it is raining? When it splatters? As the children write their own list of sounds or use a worksheet, they should try to imitate the sounds. A gentle rain can be heard by rubbing your palms together, for example. A regular rain is imitated by drumming the fingers on a box or the ground while heavy rain, by slapping palms on thighs etc.
2) LOOK FOR THE SOUNDS OF WATER
The next step is to get outside and listen. Children should search and listen for the most diverse sounds of water in nature they can find, either singly or in groups. What can be discovered and heard? Finally,everyone should come together and share what was heard, complete with sound effects.
TIP: You can also record water sounds to play them for the others.
EXPERIENCES and OUTCOMES:
- Write down the possible sounds of water that you have already heard or might hear outside.
- Map the sounds that water makes outside.
- Imitate the sounds of water. Alternatively, record the sounds of water.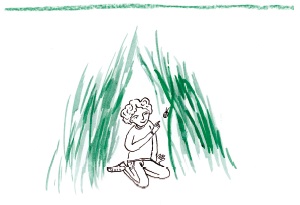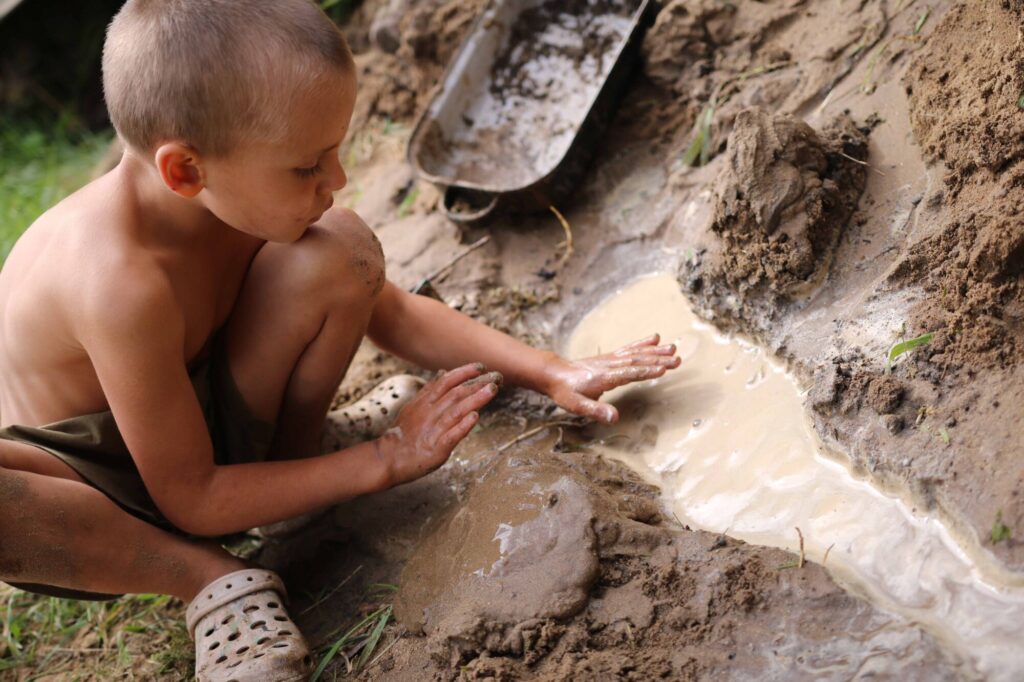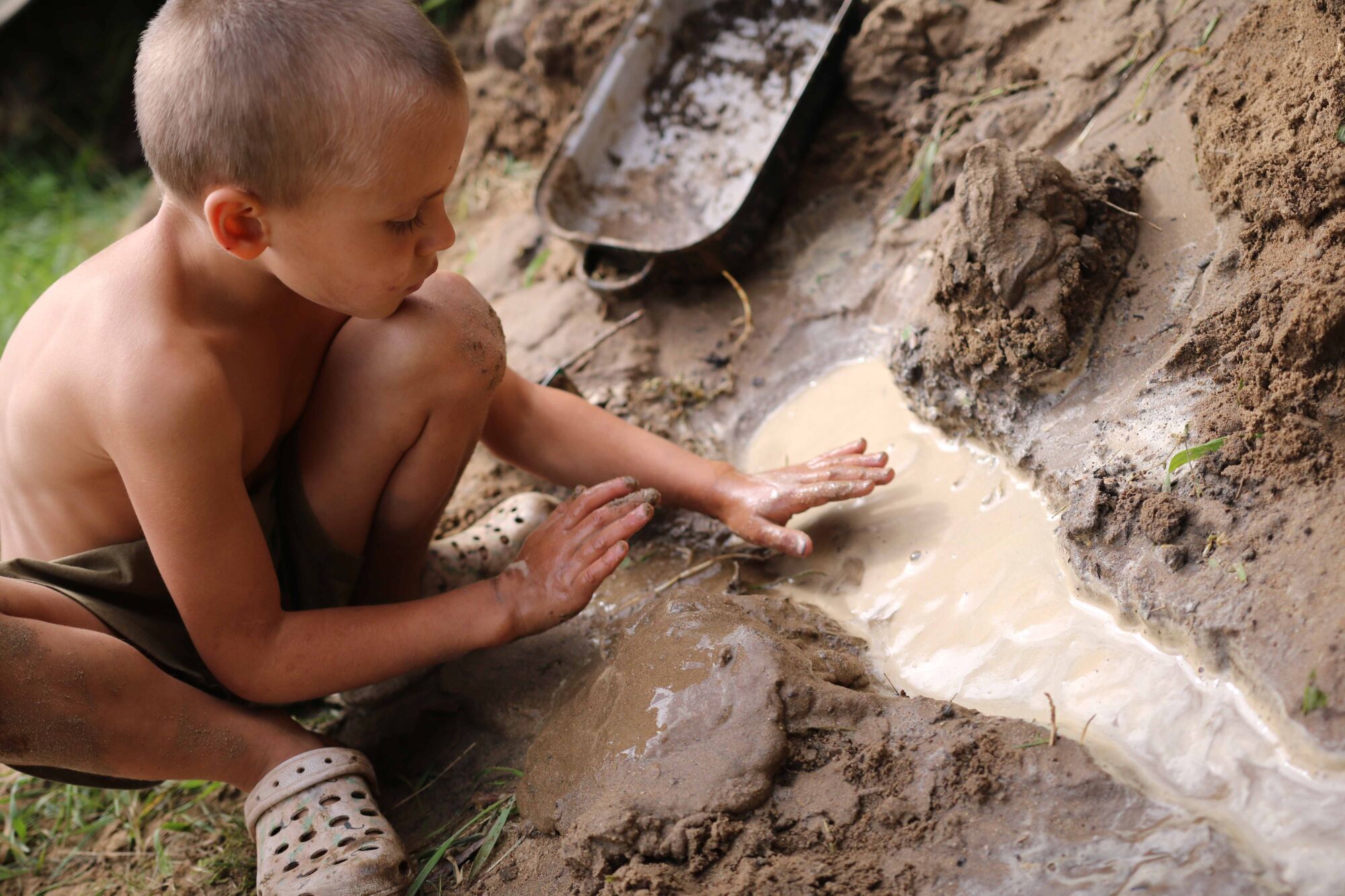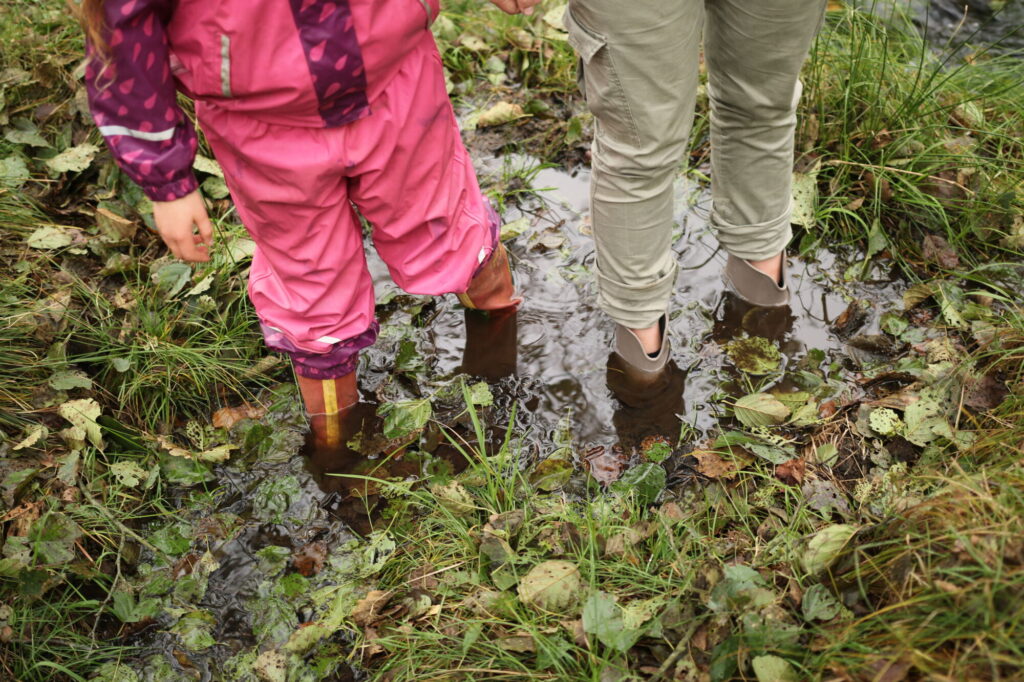 In the previous challenge, you discovered and imitated the sounds of water in nature. Now you are ready to create a water orchestra.
1) MAKE WATER SOUNDS
With the children, remind yourselves of all the water sounds you discovered outside. Now have the children create their own water sounds. Equip everyone with various containers into which children can pour water and add other various natural materials.
TIP: Glasses, plastic containers, plastic surprise eggs, and cans are great. Offer all these to the children and show them a few examples. Will a glass with water at its bottom sound differently from a half-full glass and a glass full of water? Will the water sound be different if you add not only water but also some sand or small stones to the cans? You can soak some sticks and see how they sound when tapped together. Larger containers such as bowls and pots also come in handy. Children can splash onto the water surface in those, variously with their palms or sticks, and listen to the different sounds they make. All of these make beautiful, diverse sounds. You can also try various ways of pouring water. What is the difference in sound when you pour from a great or lesser height, a small or large stream or more variants.
TIP: Play the compositions Vltava from My Country by Bedřich Smetana and George Friedrich Handel's Water Music for the children.
2) WATER ORCHESTRA
The children have discovered many water sounds and now it is time to sit down in one circle and share what has been created. Having this many beautiful sounds of water in one spot makes for a golden opportunity to form a water orchestra. Divide the children into groups like in a real orchestra – splashing, bubbling, gurgling, dripping, creeping sounds, etc. Create a semicircle by grouping together those who produce similar sounds and choose a conductor who will be in the middle. He or she indicates rhythm and can increase or decrease individual parts of the orchestra.
TIP: It is great to record your water orchestra's songs, or better yet, invite your loved ones to a water concert. It's a beautiful shared experience. You can also choose any suitable place with a water background, e.g. by a river or stream.
EXPERIENCES and OUTCOMES:
-Invent and make water musical instruments.
- Assemble a water orchestra.
- Compose and perform a water composition.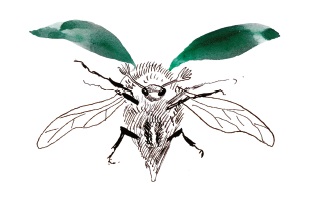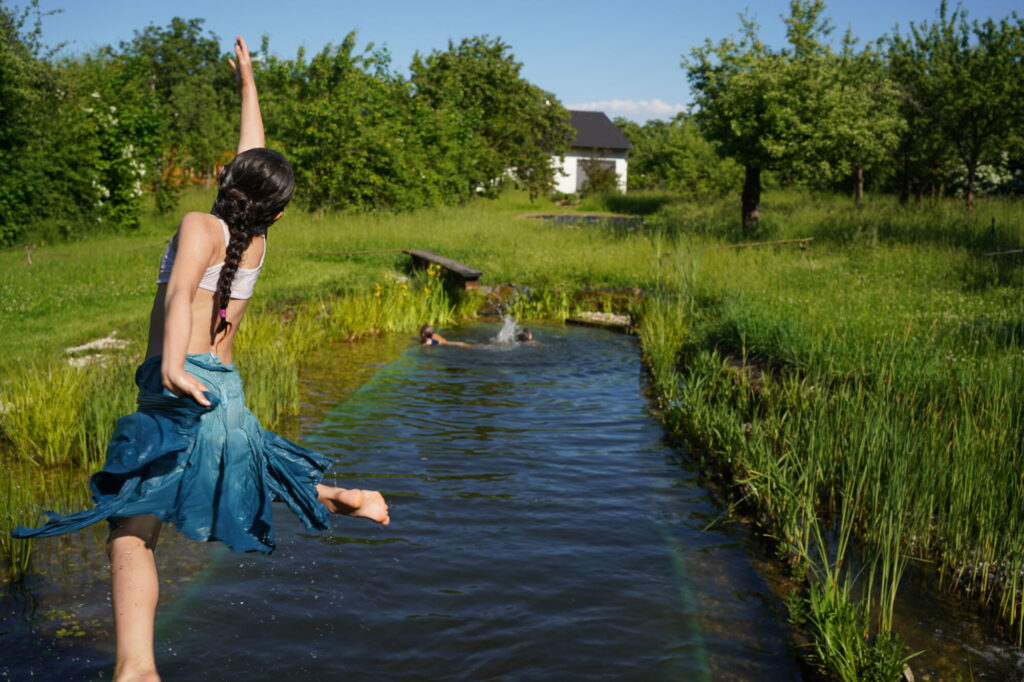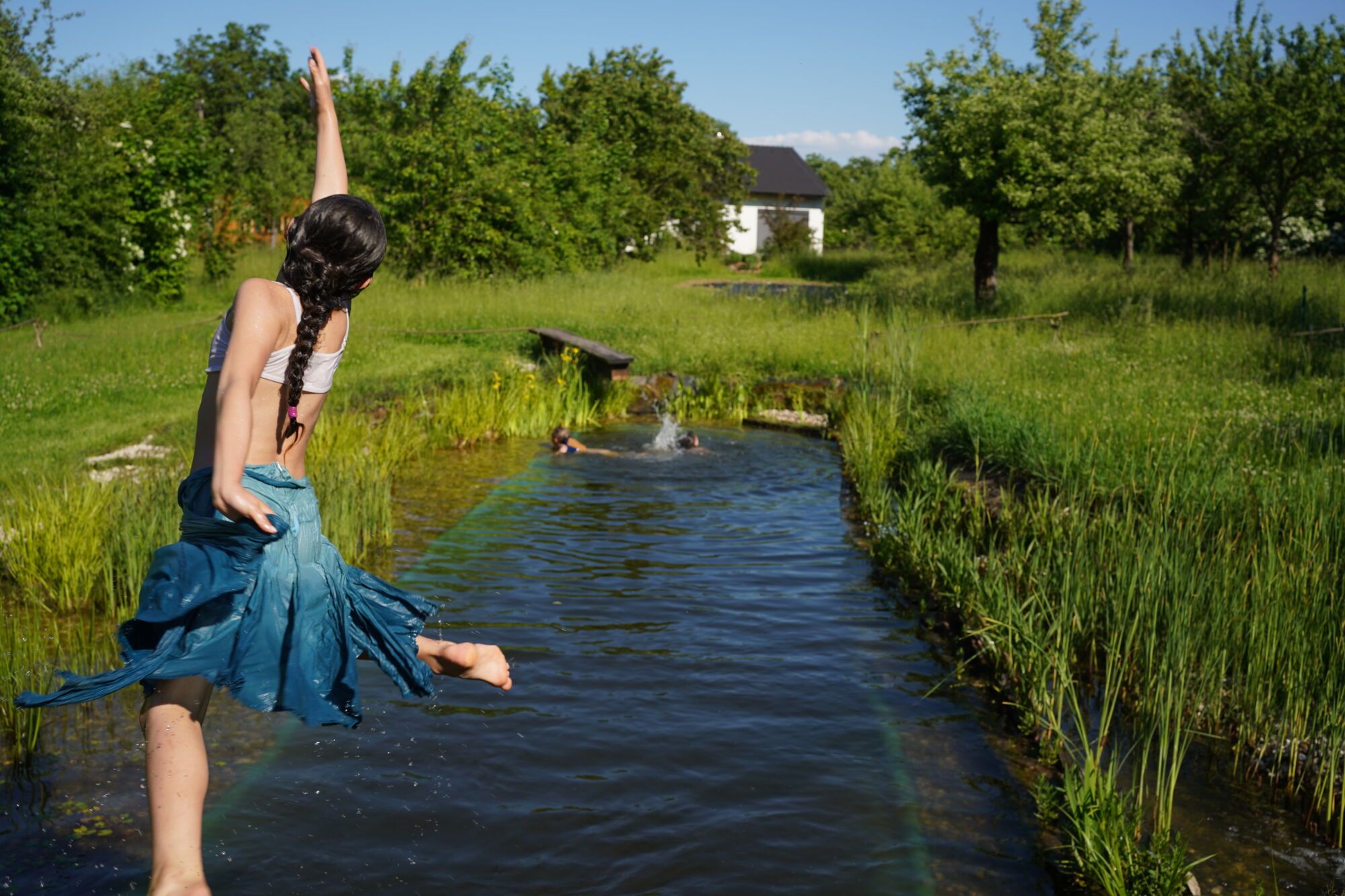 You now have a water orchestra and compositions for water, now comes a great opportunity to complement everything with water dancing. Again, be inspired by water. How do waves and ripples dance on a water's surface? How does a whirlpool move? Try putting together your own water dance.
1) GET IN TUNE
In the beginning, it will help to agree on wearing blue for this day. You can also add scarves, pieces of fabric or nature, such as dry grass for fans, hair decorations etc.
2) WATER MOVEMENTS
This time focus on observing the movement of water during your trip outside with the children. How it spins, dances and how it is connected. Then figure out, with the children, how to imitate the movements of the water: What dance movements will express rain? How does one dance like ripples? How can you represent the flow of water with movement? Children can work together in small groups and then share their ideas with the whole group.
3) WATER DANCE
Finally, you can accompany the sounds of the water orchestra with your water dance. Children can divide into the group that will play music and the group of water dancers. Examples of musical dance compositions to create could be: The Spring, The Rain is Coming, Waterfall, The Weired Stream, or The Sea of Tides.
TIP: It might be required to record the water orchestra's musical score first and use the recording to accompany the water dance if the group of children is small. We also recommend organising a music and dance performance for an audience. Invite them to this unique show.
EXPERIENCES and OUTCOMES:
- Create water costumes.
- Imitate the movements of water and put together a water dance as a group.
- Connect the water dance with the water orchestra's music.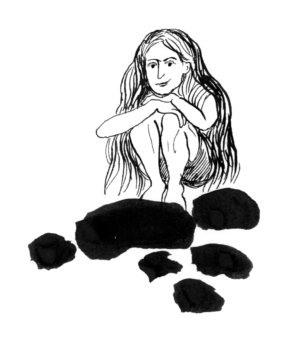 SHARE YOUR EXPERIENCES AND WIN OUR E-BOOKS
Choose 3 water challenges and email us your experiences or send pictures at team@lessonsingrass.com
The prize draw that will take place on June 7, 2023 and 3 lucky winners will be selected to receive our e-books:
Expeditions to explore water develop our sensitivity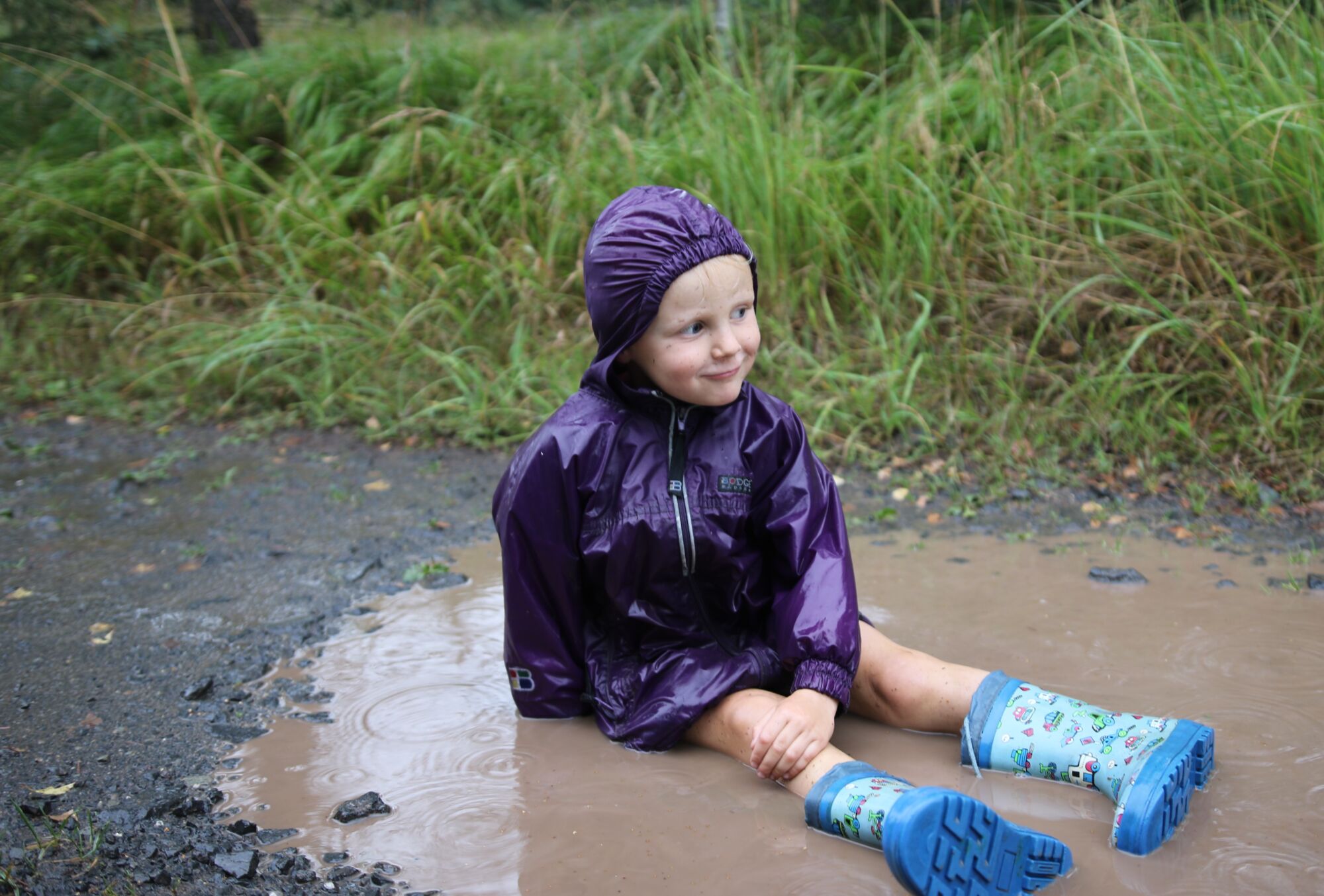 Creating with water outdoors opens up the imagination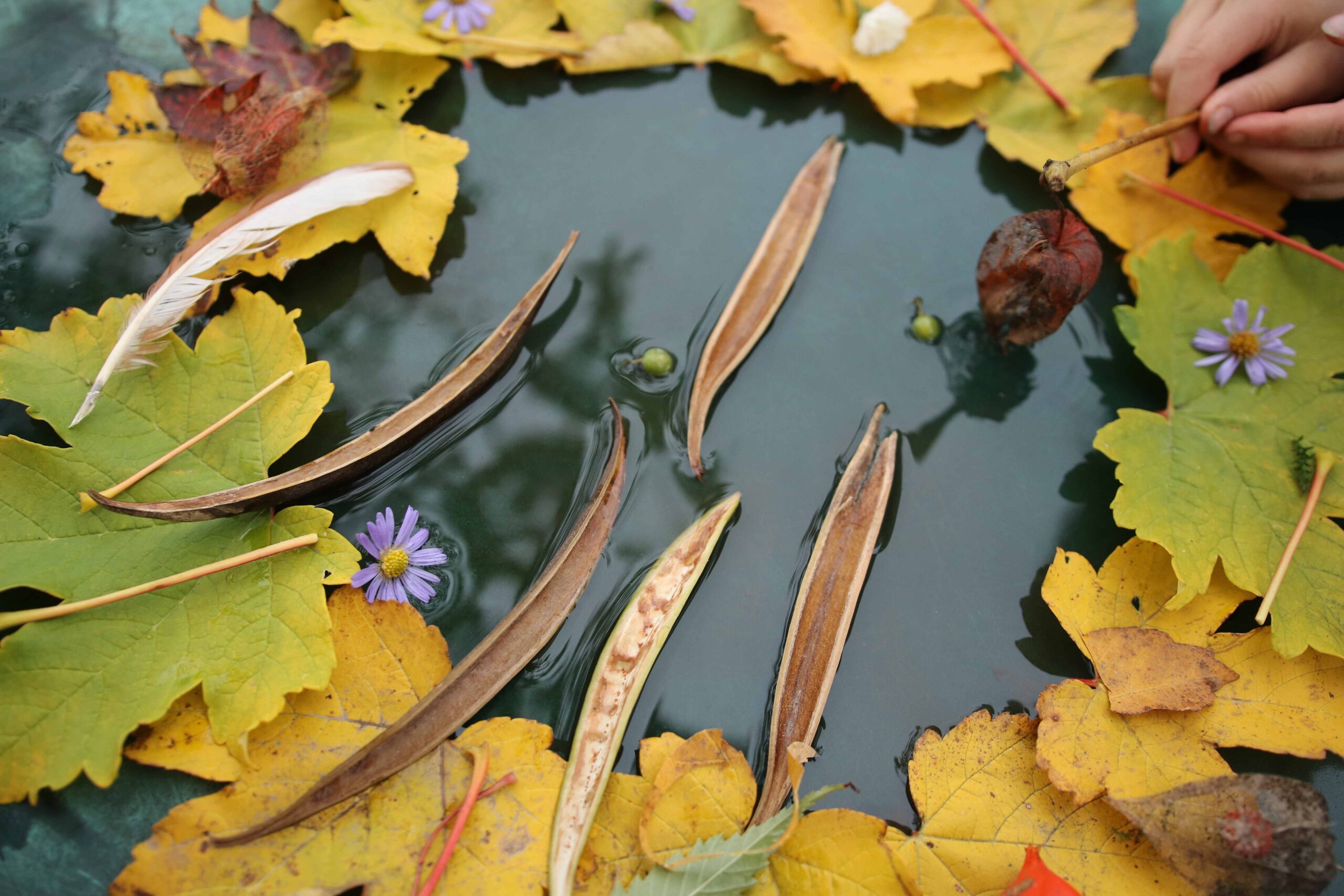 Discover the mystery and uniqueness of water in practice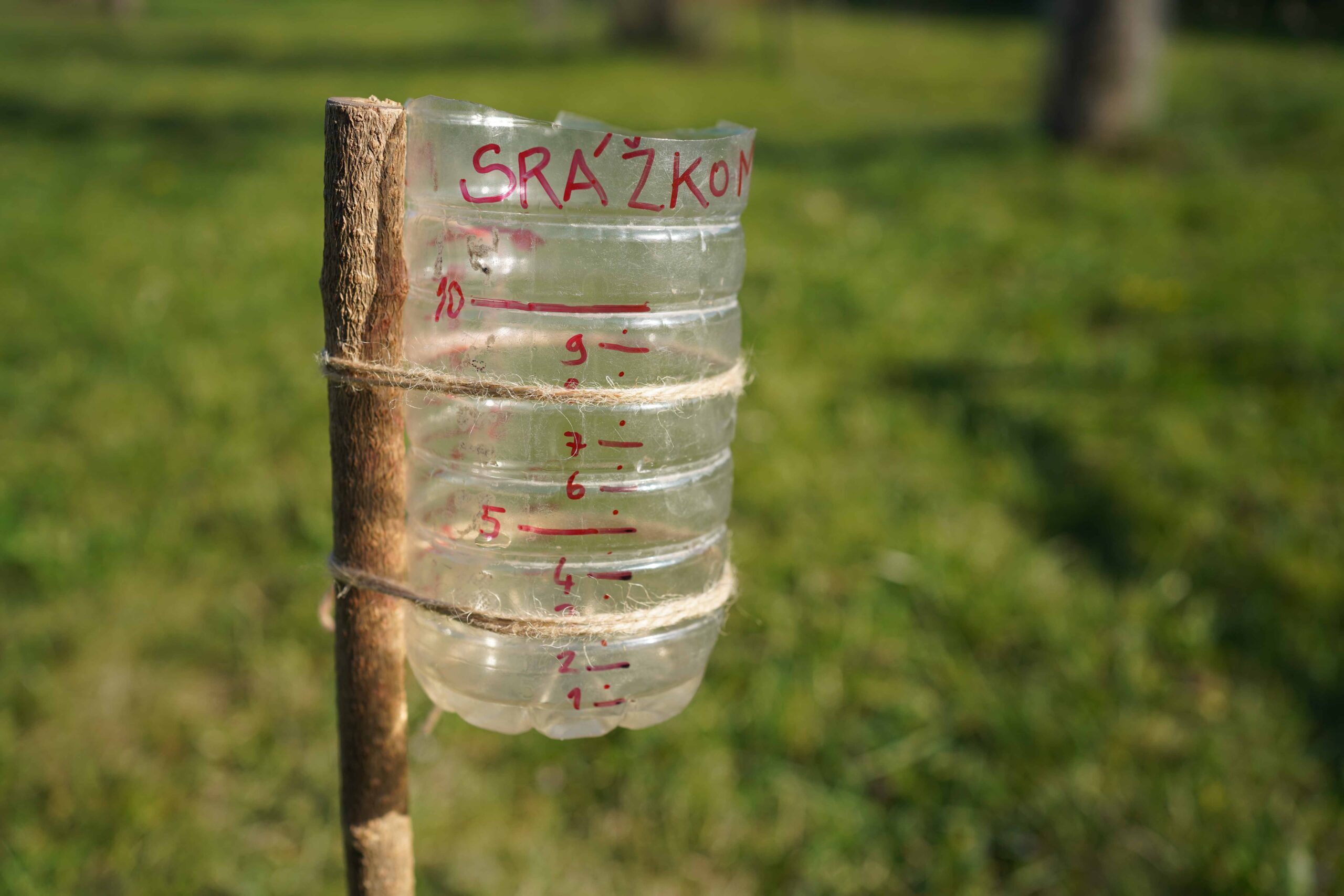 SCHOOL GROUNDS MONTH IS BROUGHT TO YOU BY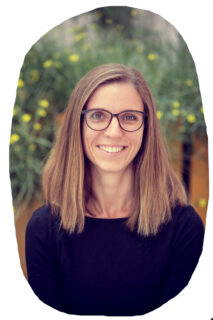 ANNA Fischerová

networker, methodologist, creator, tester, actionwoman, coordinator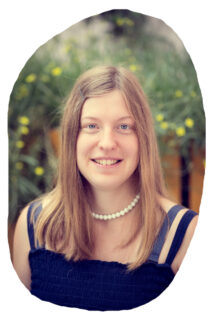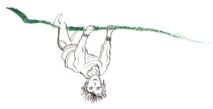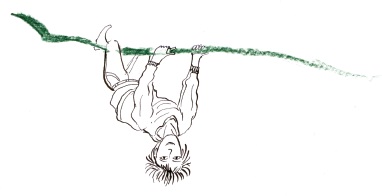 TEREZA Boháčová
methodologist, creator, tester, critical eye, coordinator, visionary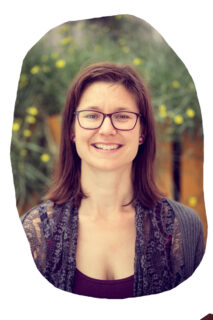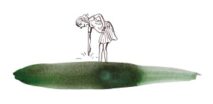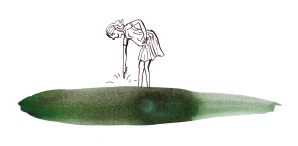 ADÉLA Hamplová
lecturer, practitioner, creator, tester, networker, actionwoman, teacher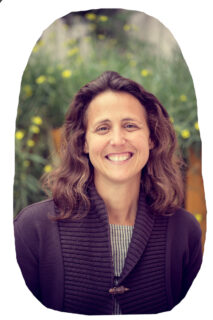 JUSTINA Danišová
creator, lecturer, teacher, lesson author and tester,  dreamer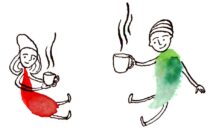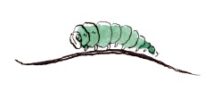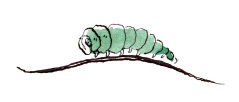 ALENA and KEN
Schagen
an amazing translation team who translates and fine-tunes our texts into their final shape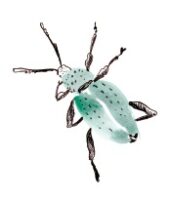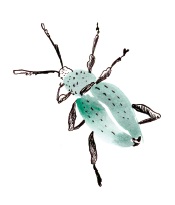 WE WANT TO GET CHILDREN OUT

We can help you on the way out too