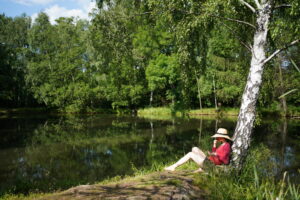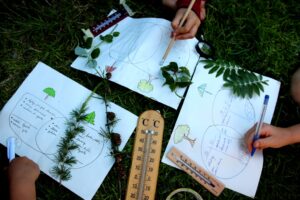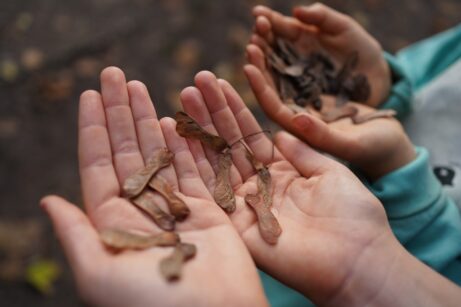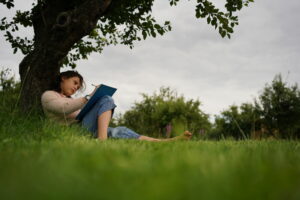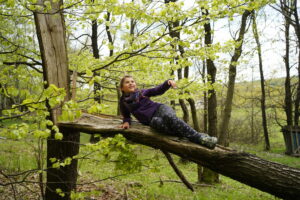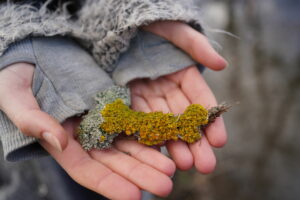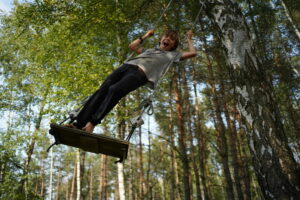 4 challenges during which you will research, measure, make models and look for relationships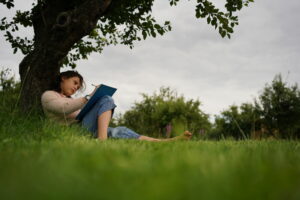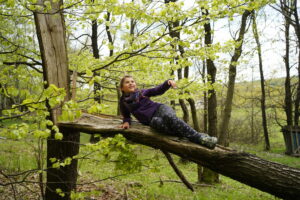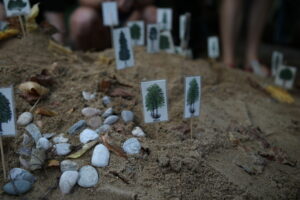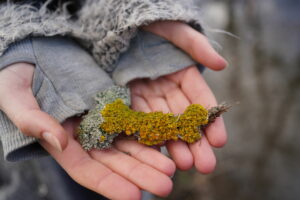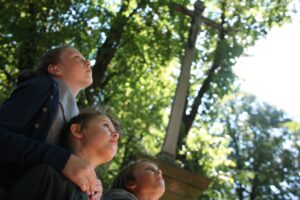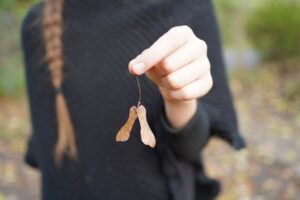 The EXPERIENCE CHALLENGES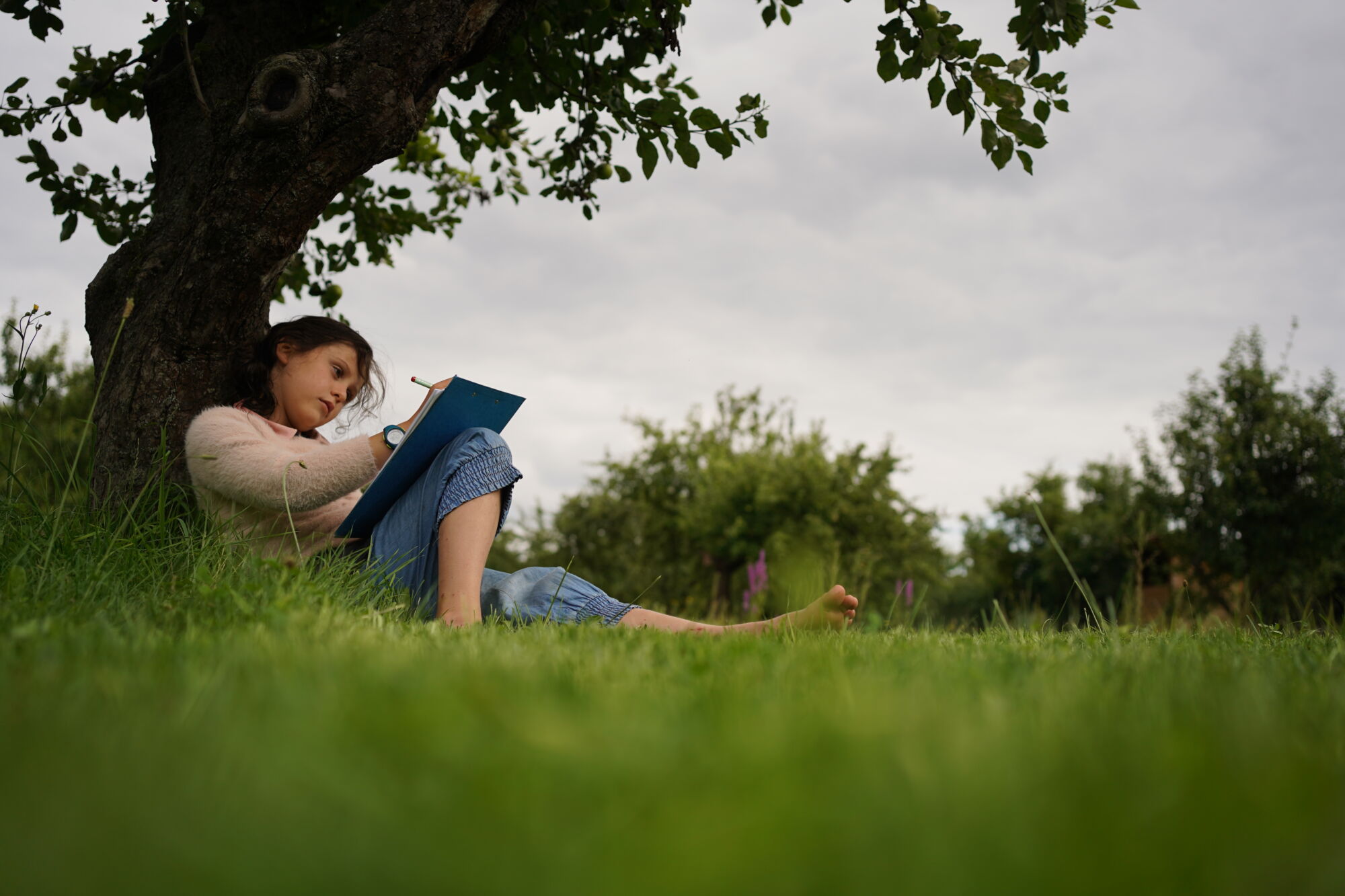 Stop among the trees and try to guess their age, name, and what they have seen, felt, or experienced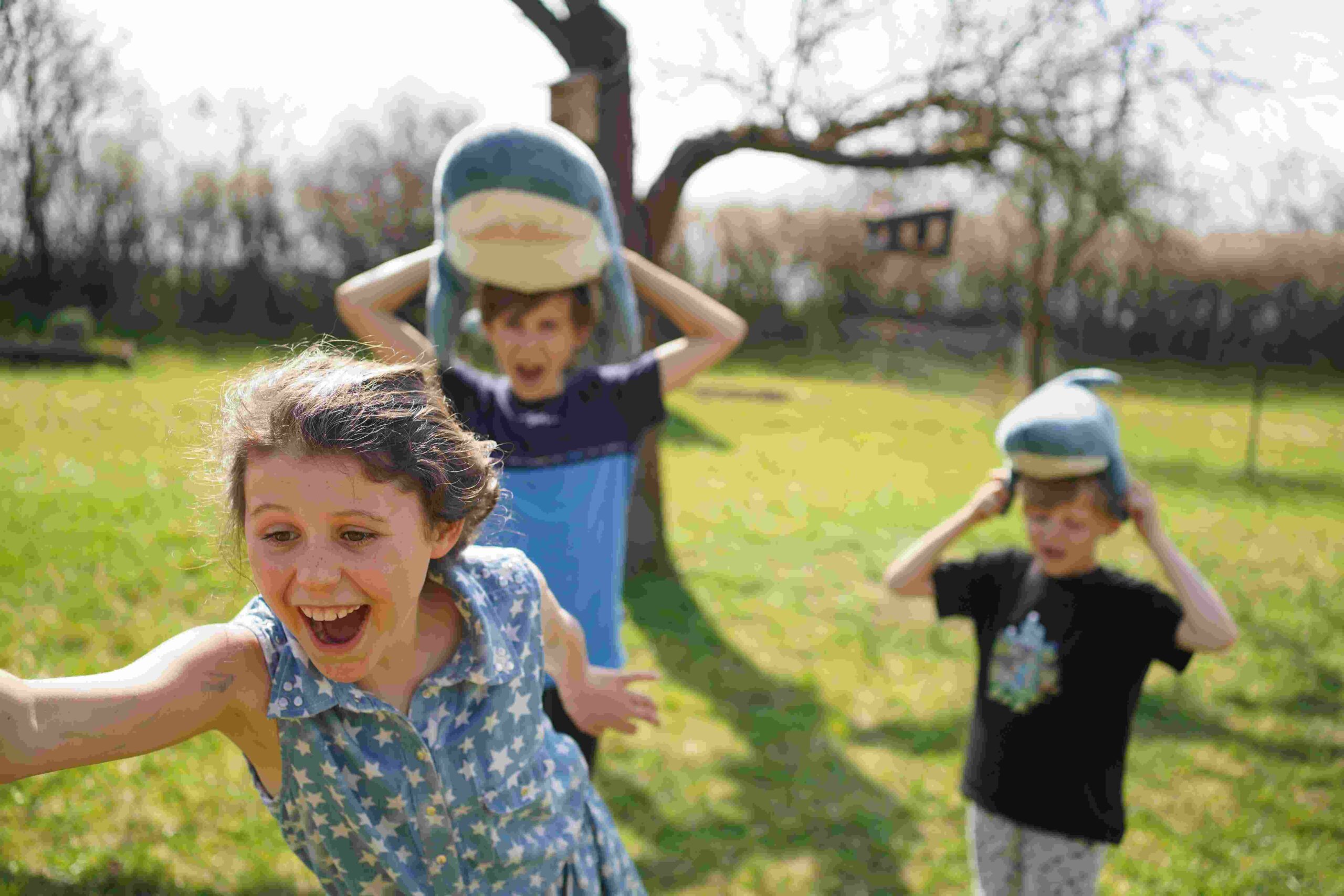 Play among the trees! These gentle green giants can save you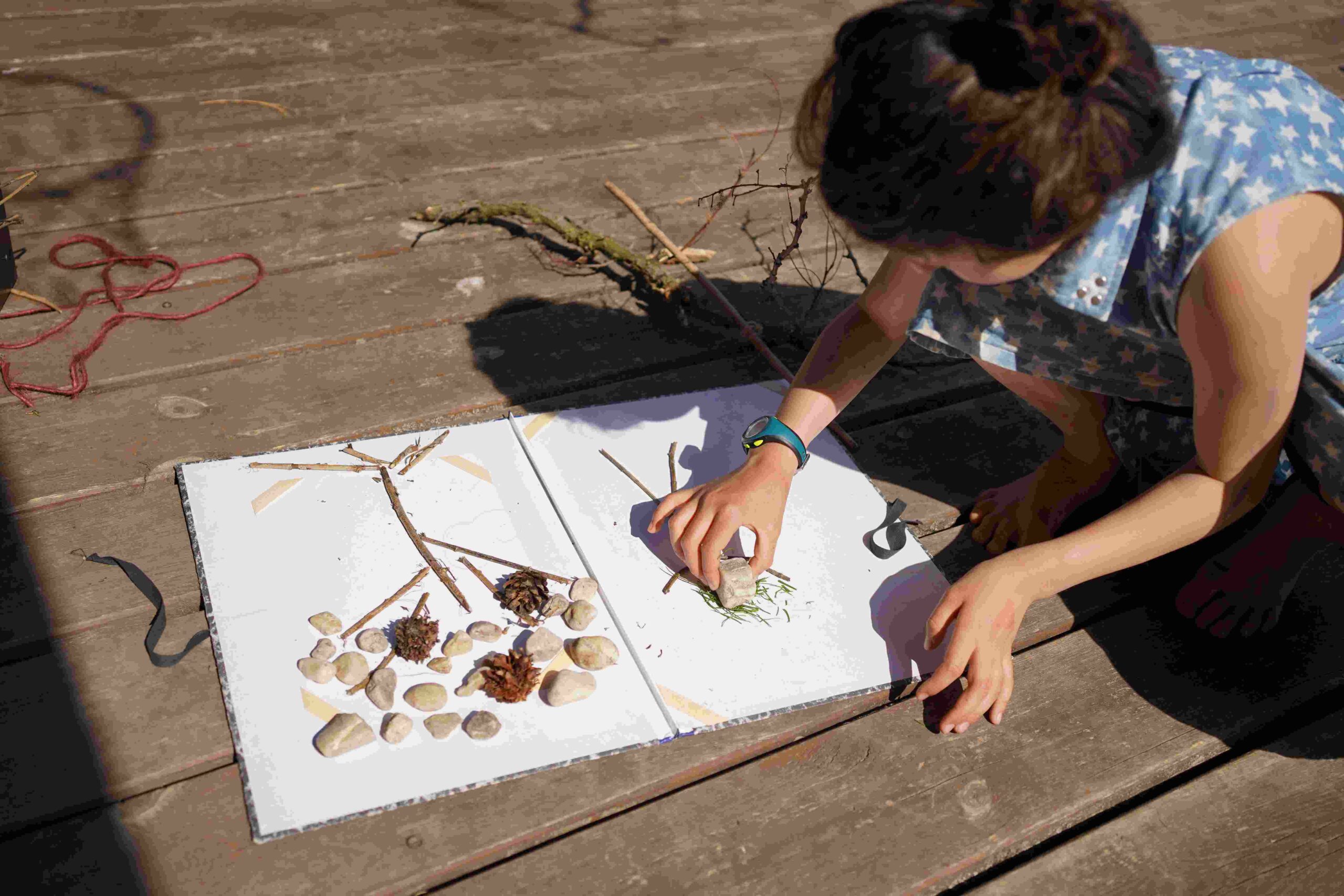 Compare the body of a tree with your own body by constructing models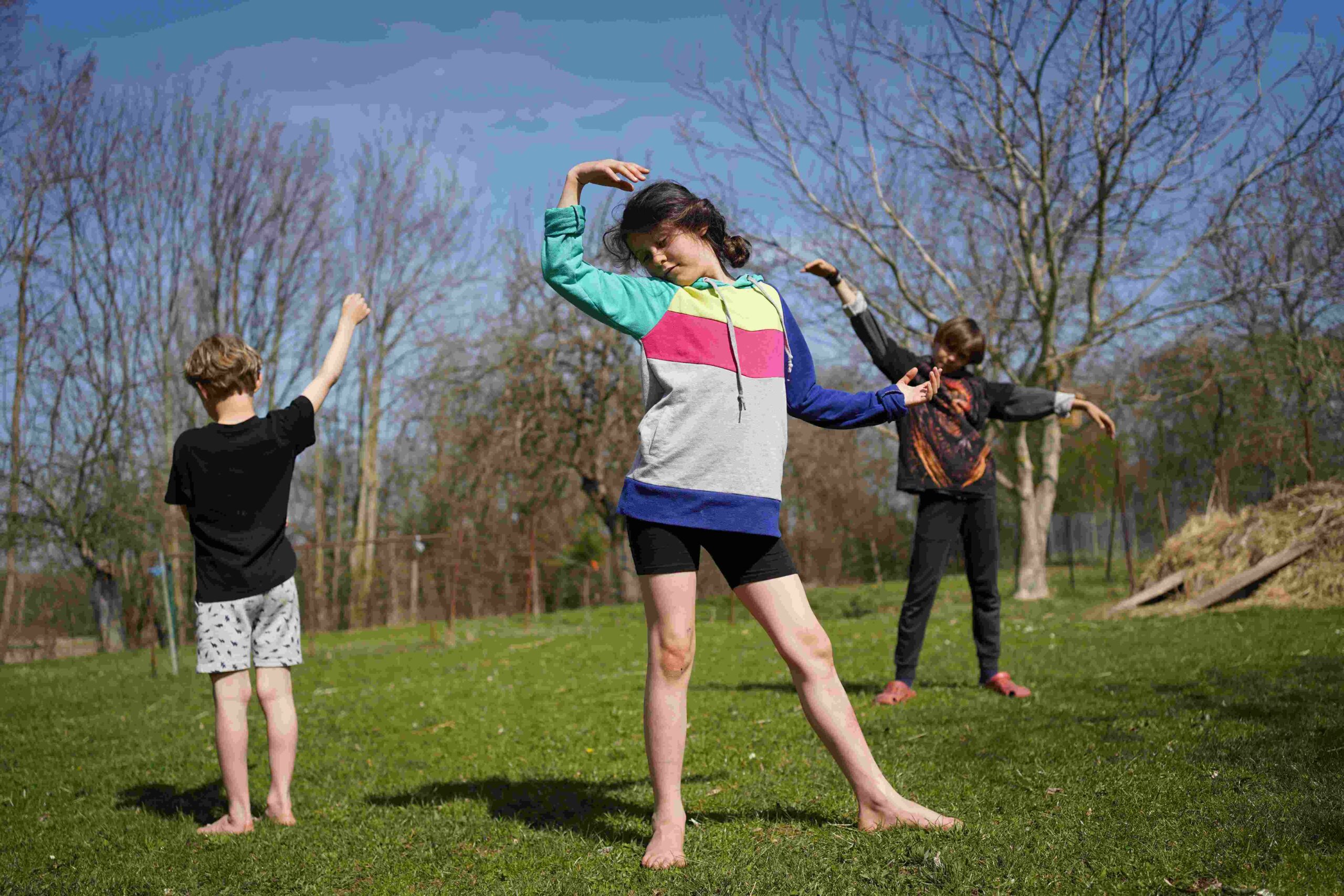 Experience the story of a tree first hand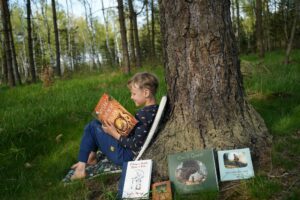 Reading outside among the trees is different, give it a try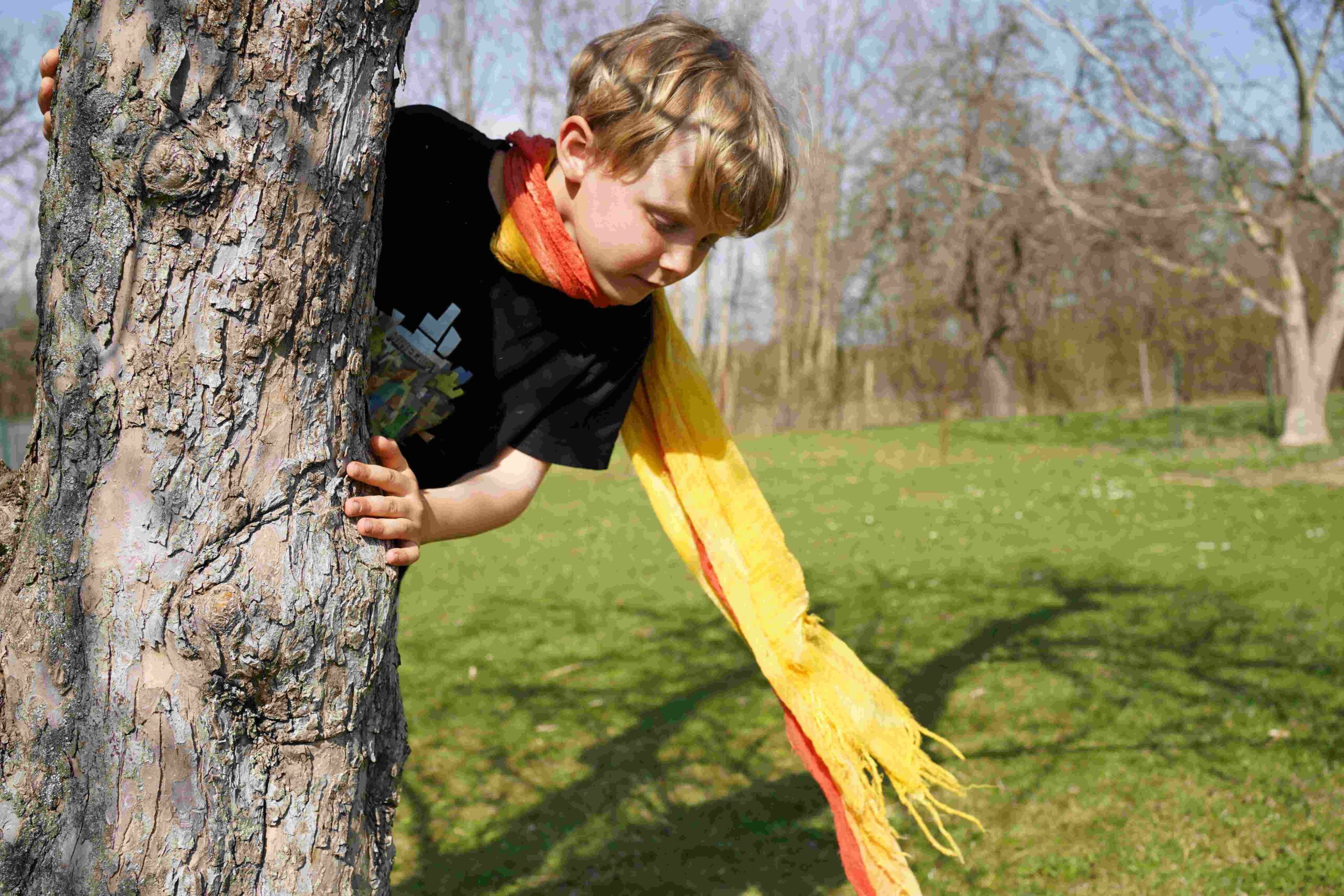 Get to know your tree with your hands. Find it with your eyes.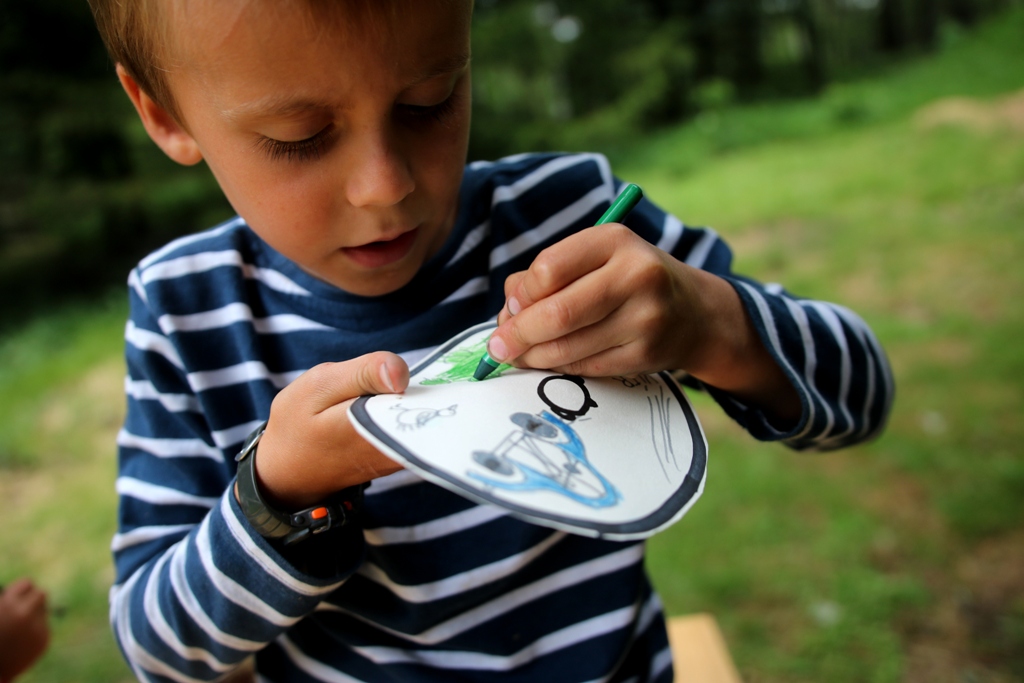 EYES AND EARS AMIDST THE TREES
Discover what you can see and hear in the world of trees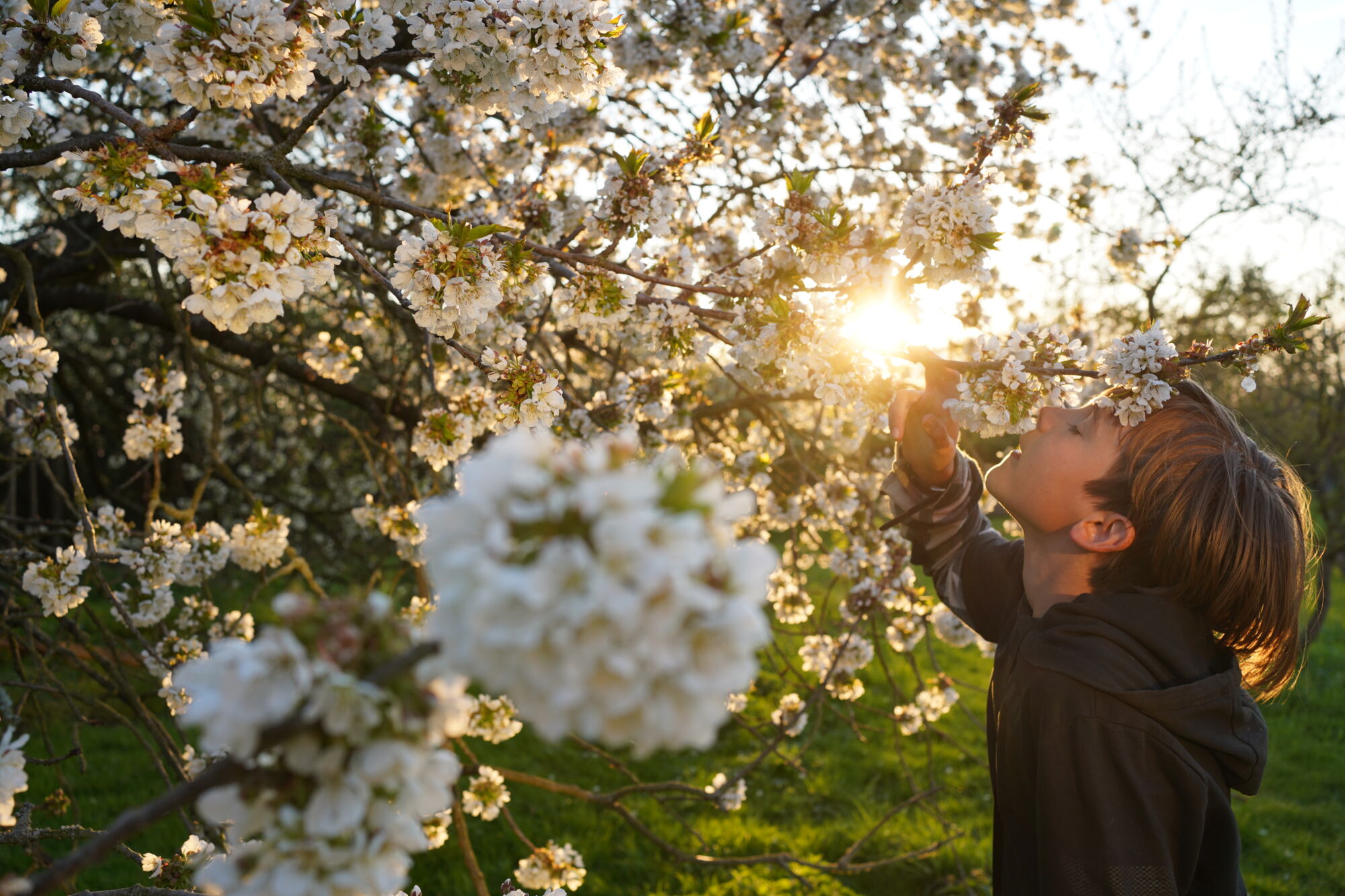 FRAGRANCE AMONG THE TREES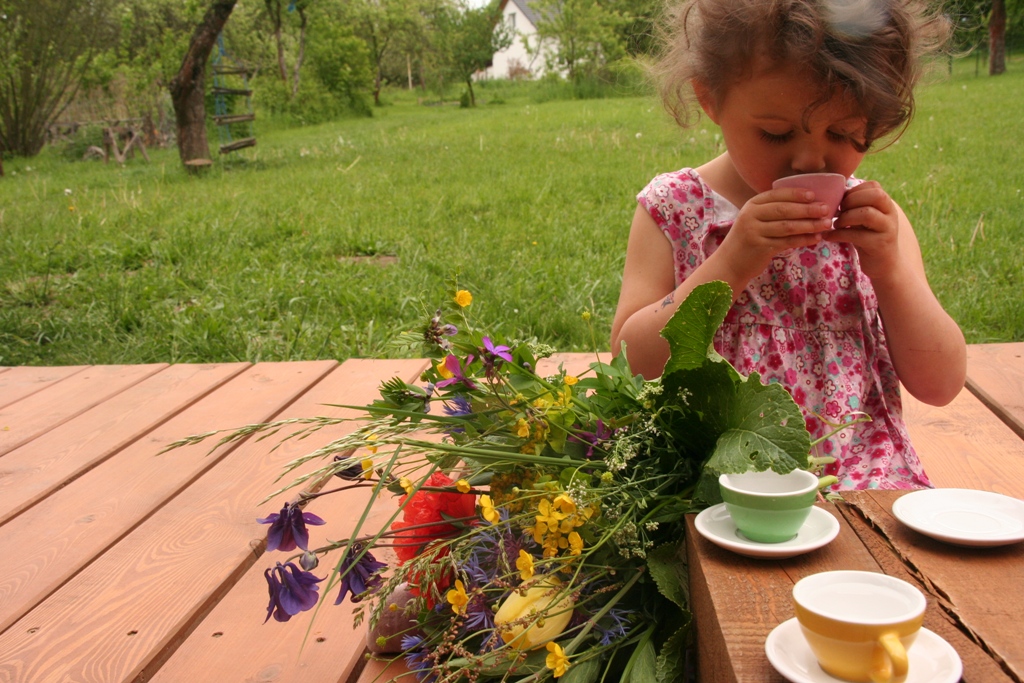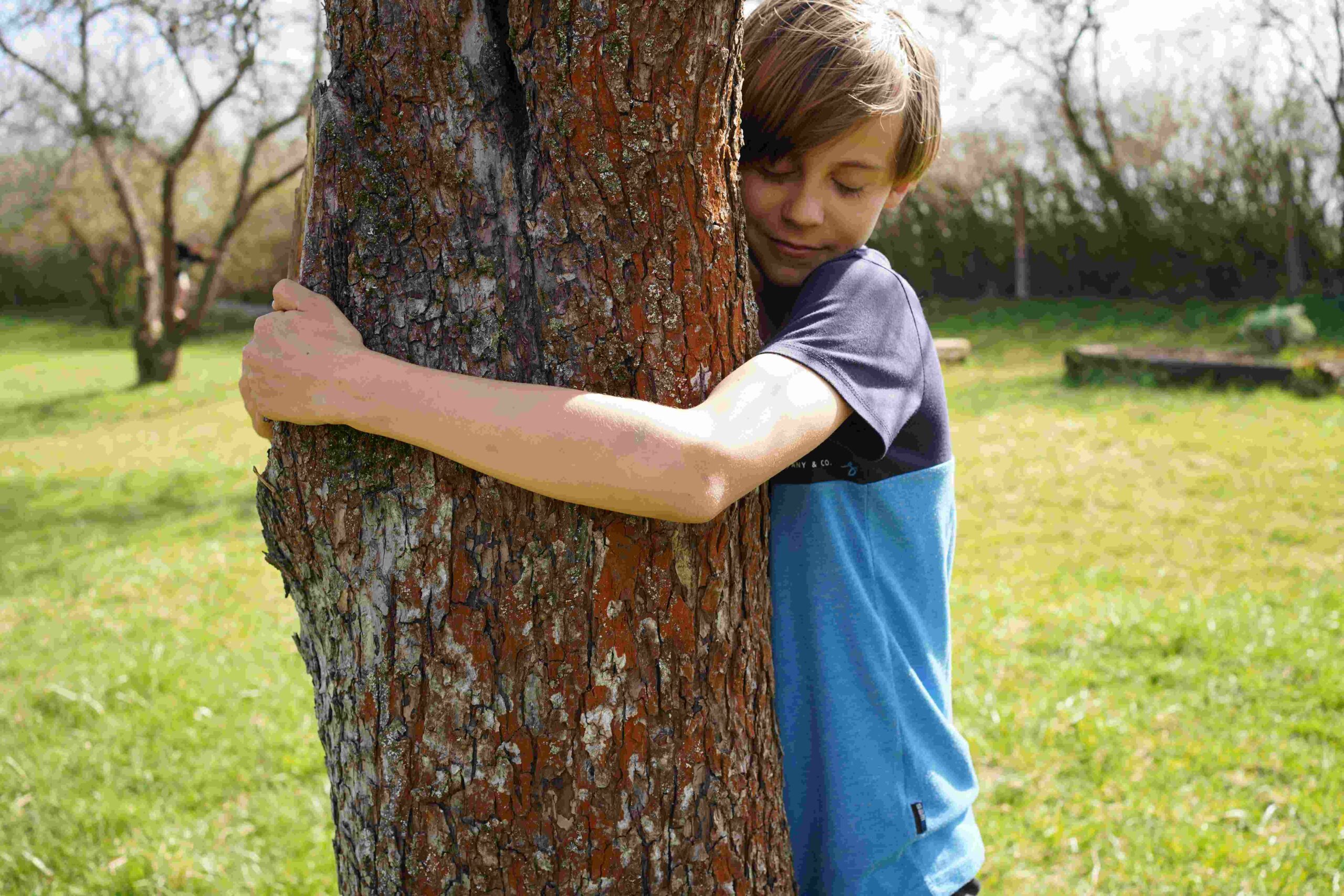 How nice is it to hug a tree? Test it!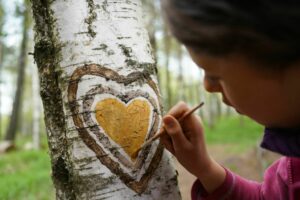 What paints and paint brushes can you find in nature and how do you paint with them?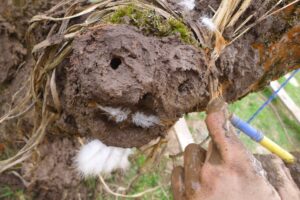 Let trees come to life and ask them how they are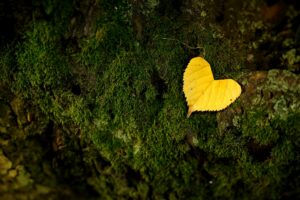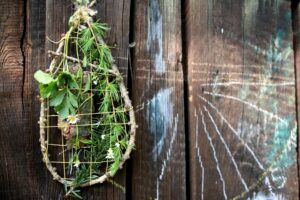 Learn to calm down and connect with a natural network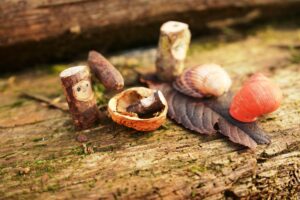 Make and give a tree gift made of natural materials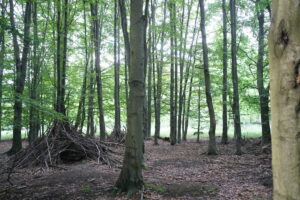 Experience a bit of playful adrenaline among the trees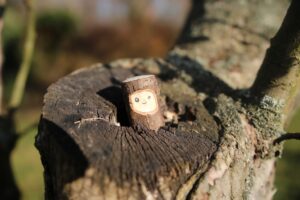 Time spent between trees fosters new stories and realities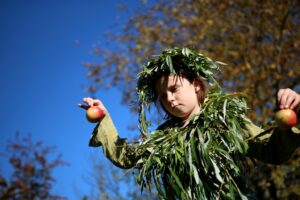 STORIES FROM THE BRANCHES
How would I see a tree if I were a…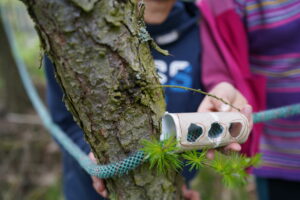 Travel to the impenetrable wilderness equipped
only with a carabiner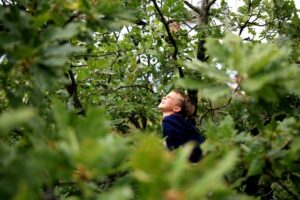 You will merge with nature only
when you are alone
and for a long enough time
this May we have celebrated

International School Grounds Month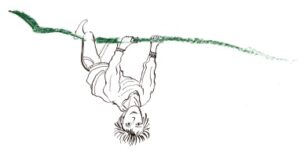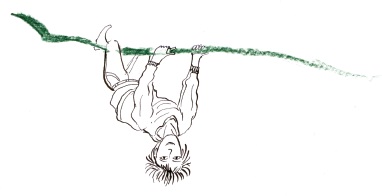 Three ex-challenges are awaiting you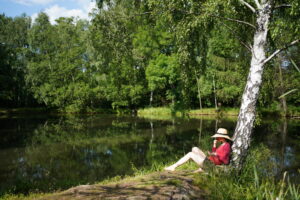 I.
20 challenges that will make you FALL IN LOVE WITH TREES
you will observe, climb through, experience and fall in love with trees
you will get to know your tree neighbours up close
not only for kindergarten and lower elementary school levels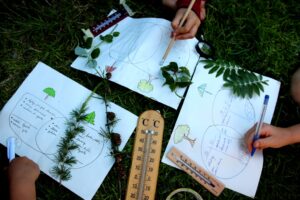 II.
4 challenges in which you will  RESEARCH AND MEASURE
you will find out how much carbon a tree retains
you will discover how trees affect microclimates
research challenges for upper elementary level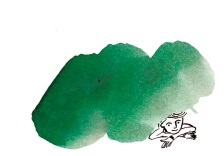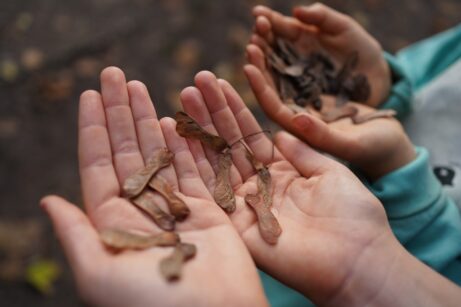 III.
2 challenges that will  
MOTIVATE ACTION 
for everyone who is not afraid to change the world
you will plant trees
you will prevent needless felling of trees
Studies have shown that one in two children in the Czech Republic spends less than one hour a day outside. Other studies have shown that outdoor learning and play encourages healthy development in children, improves health and immunity, improves educational results, increases attention and deepens the relationships to places and between children.
Go out with your children to get into a better mood, recharge your batteries and support natural learning. 
A day outside is a mere jaunt but a month outside can effect change. The International School Grounds Month is an international event which draws whole schools, classes, clubs, families and individuals outside every year. Thousands of schools around the world move outside as often as possible. Not only into their school grounds but also parks, playgrounds, or even just school yards.
Accept our invitation and open your door into the green, interactive classrooms around you.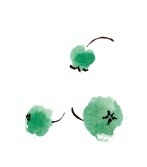 We take them for granted and often only notice them when they have disappeared. They are beautiful, majestic, green, soothing, nice to play under, they smell good, they are homes to many animals, and some give us fruits or nuts. You can sit with them and create a mini green oasis for yourself. Trees greatly affect the climate and as such can help us mitigate the effects of manmade climate change. 
Trees are precious neighbours we might not know that much about. We want to change that.

This year content is available in two languages. Share and invite more children and adults outside to celebrate International School Grounds Month and, more importantly, experience a soothing and enriching time outside among trees.

SCHOOL GROUNDS MONTH IS BROUGHT TO YOU BY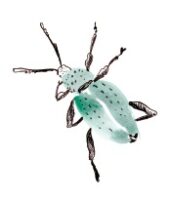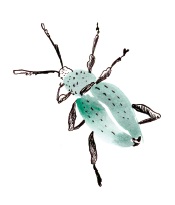 WE WANT TO GET CHILDREN OUT

We can help you on the way out too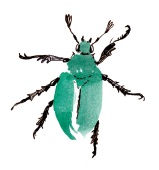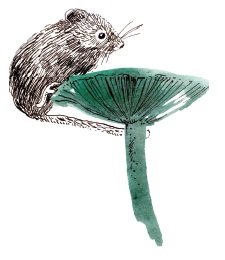 © Lessons in Grass 2022
team@lessonsingrass.com